By George Nash.
"There's a world of difference between what people think of Nico, and Nico," says Thierry Henry of fellow countryman Nicolas Anelka during an interview in the latest Netflix sporting documentary Anelka: Misunderstood.
It's a statement that can be uttered with a certain degree of authority by Henry, the Montreal Impact head coach having formed a close bond with the eponymous striker early on in their careers while attending the Clairefontaine national football centre located on the outskirts of Paris.
And it's an assessment few are likely to debate. Anelka, who was first thrust into the spotlight as an impressionable 17-year old, and whose 20-year career was so often immersed in controversy, is easily one of the most intriguing, enigmatic talents of his generation.
But it's Henry's inclusion in the film, forming part of an impressive roster of talking heads—from friends to family to teammates to journalists, each offering their take on the most contentious moments of Anelka's career—that is particularly interesting.
That's because the careers of Henry and Anelka, on the surface at least, appear very similar; yet how both men are remembered could hardly be more contrasting.
The former, one-year Anelka's senior, burst onto the scene in a similar fashion as a much-lauded teenager with a rapidly growing reputation around Europe. Both eventually made the move across the Channel, enjoying most of their greatest successes in England with Arsenal; both had short spells with La Liga's elite; and both would have notable international careers, amassing close to 200 caps for France between them and finding the net a combined total of 65 times.
But Henry, who spent a total of eight years in North London, has become a club legend, garnering something of an ethereal status among the Emirates faithful and a player widely considered to be their greatest ever. Anelka's legacy at Arsenal, however, and in the Premier League more widely, is rather different.
Despite being key to the Gunners' double-winning season of 1997/98, their top scorer the following season and a rather prolific goal-getter everywhere he played in England subsequently, the 'journeyman' label, as well as an aura of arrogance and rumours of attitude problems, seems to have tainted his time there. This was exacerbated by accusations of anti-Semitism after appearing to perform the 'quenelle' hand gesture while playing for West Brom, resulting in the termination of his contract.
On the international stage, it seems to be a similar story. Henry's time with France, marred only by a handball that would prove pivotal in the decisive World Cup qualification play-off game against the Republic of Ireland in 2009, will be celebrated as a glittering footnote in the annals of the country's footballing golden generation.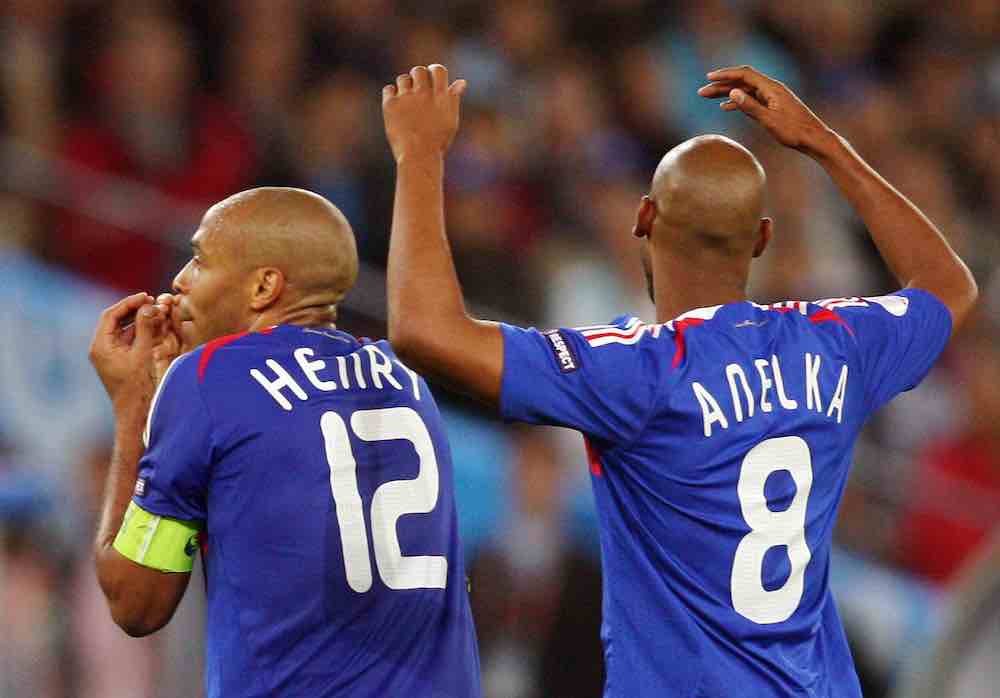 Anelka's career with Les Bleus, on the other hand, will be remembered almost solely for the much-publicised off the field altercations and player protests that came to define France's disastrous 2010 World Cup campaign in South Africa.
Of the talent possessed by both players, there can be no argument. In their position as footballing role models, however, there seems to be little by way of comparison. So why is it that we have Henry helping to tell the Anelka story—a small, supporting role for one of the game's greats—and not the other way around?
If it's Henry's career that epitomises the pinnacle of sporting success and professionalism, why has Netflix not commissioned a deep dive into someone who has accomplished almost all there is to accomplish in world football without all the extra baggage?
Such questions appear to tap into the wider fascination that exists in our society for the mercurial over the magnificent. A desire not necessarily for the sporting maestro, but for the sporting maverick. An appetite for the bad boy, not the golden one.
In football, such figures—the likes of Best, Maradona, Gascoigne, Zlatan and now Anelka—have generated global intrigue precisely because of how their off-field non-conformity so often seems at odds with their undeniable on-field brilliance. It's the lure of the impulsive, unpredictable superstar that demands these stories be told: an interest stemming as much from unpicking what goes on in these player's mind than how they use their feet.
That's not to deny the existence of the market for a more conventional, rags-to-riches footballing saga, of course. Documentaries dedicated to the likes of Cristiano Ronaldo, Wayne Rooney and Lionel Messi are evidence of that. However, it seems to be the path of the sporting anti-hero, the flawed footballing genius, that many would much rather be taken down. But why?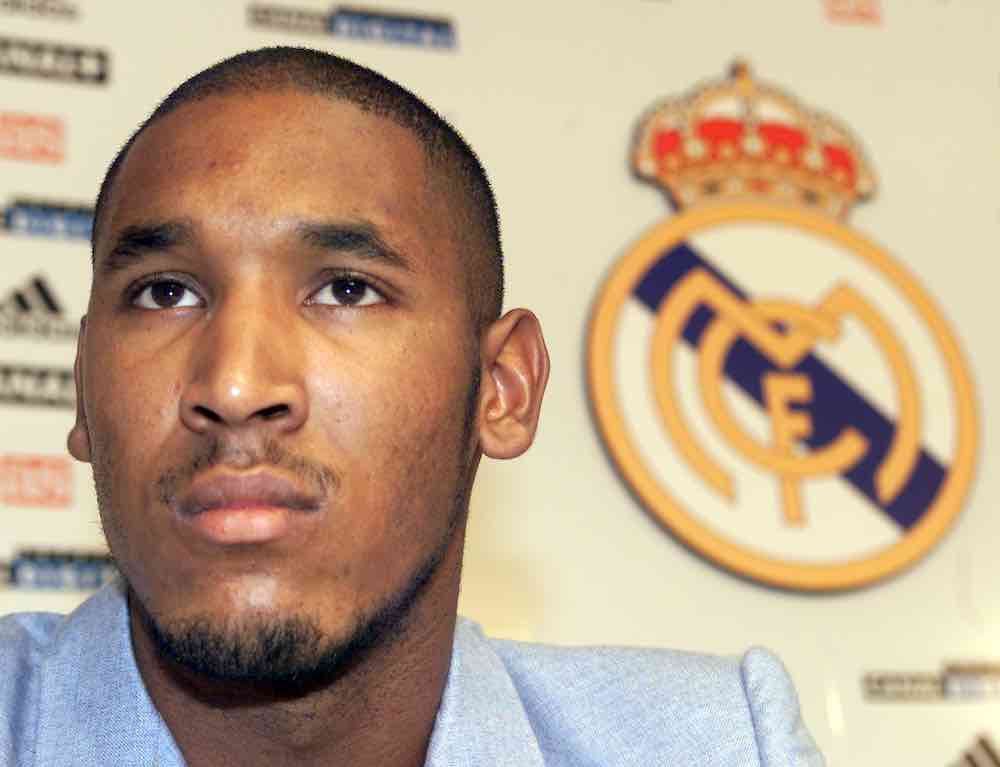 Naturally, the answer may lie in curiosity: a simple craving for the juicy entertainment that so regularly accompanies controversy.
"It was like a movie," Anelka even remarks at one point in the film.
While he might not be entirely akin to Travis Bickle, or directly comparable to Captain Jack Sparrow, Anelka's story nevertheless invokes the same narrative checkpoints so often found in the character arcs of Hollywood's greatest anti-heroes.
Perhaps it is because so much of Anelka's life story—a tumultuous whirlwind of highs, lows, hostility, warmth, redemption and regret—plays into our desire for complex morality tales, ones touching on a multitude of issues extending far beyond the football pitch, that his immediately becomes so compelling.
But perhaps the draw of an elite athlete in self-destruct mode derives from something much deeper and altogether more human. In their non-conformity, their rebelliousness, perhaps there exists an underlying vulnerability at play, one that threatens to bubble up from beneath a façade of self-assurance.
Like Maradona, as much as Anelka may have often been the architect of his own downfall during his career, might he also have been a tragic victim of that notoriously unforgiving concoction of youth, fame, money and expectation? Maybe even Anelka's most obnoxious moments might also be framed as the painful outcry of that untameable side of him that just wants to be normal?
Perhaps even at their most excessive, their most difficult, or their most unmannerly, football's mavericks actually become that bit more relatable.
They prove that they are susceptible to the same temptations and errors in judgement that we all are.
They prove that sometimes the pressure can get all too much.
They prove just how challenging constantly fitting a prescribed public persona can be.
And, ultimately, they prove that, despite wealth and global notoriety, they're actually not that different from the rest of us.