By Alan Feehely.
The clock was ticking, with extra-time looming ever closer, when Sevilla seized their moment. Suso took a short corner to find Éver Banega, whose clipped cross was delivered toward a crowded penalty area. His Argentine compatriot, Lucas Ocampos, was the one to connect with it, rising highest and sending a glancing header past Wolves goalkeeper Rui Patrício, earning his team safe passage to a Europa League semi-final with Manchester United.
It was a goal worthy of winning any game, and in many ways epitomised the spirit of a Sevilla team with the wind in their sails. They had dominated their English opponents from the first whistle, recovering from an initial penalty scare to assert their authority over a talented Wolves side, but failing to create many clear-cut chances.
It was a game that was in danger of getting away from them only for two star performers to stand up and be counted. Banega was majestic in midfield, with 140 touches over the 90 minutes (three times as many as any Wolves player) and 118 completed passes. Ocampos was challenged by a robust defence but made no mistake when the all-important opportunity eventually presented itself.
"Everyone is pulling in the same direction and always supporting the team; both the players who are playing and the players who aren't," Ocampos said before the game.
"This is one of the most important and difficult things to find in a team."
Such sentiments can appear disingenuous, but in the case of Sevilla appear to be sincere.
The Andalusian club are a lean, well-run outfit, evident in the manner in which they outplayed Wolves – according to Transfermarkt, Wolves' nine Portuguese players hold a higher combined value than the entire Sevilla squad. This ingenuity in achieving collective outperformance of ability stems from a considered approach off the pitch.
Two men key in this approach have been sporting director Monchi and head coach Julen Lopetegui. Born in nearby San Fernando, Monchi spent all eleven years of his playing career with Sevilla. When they were relegated to the Spanish second division in 2000 he was made sporting director, tasked with developing the club's youth system and its scouting network.
He performed well, discovering local talents like Jesús Navas, José Antonio Reyes and Sergio Ramos, as well as international stars like Dani Alves, Seydou Keita and Ivan Rakitić, making a profit of €200m in the transfer market and winning eleven trophies in the process (for a detailed breakdown of his methods, see his excellent lockdown YouTube series). He left for Italian side Roma in April of 2017, before returning to Seville just under two years later.
The summer of Monchi's return, Lopetegui was appointed as head coach. He had begun his managerial career with stints at Rayo Vallecano and Real Madrid B, before making his name while in charge of the Spanish U19, U20 and U21 squads, winning the U19 and U21 European Championship in consecutive summers.
He then spent two years in Portugal with Porto before taking charge of the Spanish national team, leading them to the 2018 World Cup only to be sacked on the eve of the tournament because he had agreed to take over the vacant position at Real Madrid.
This ensured that he began his career at the Santiago Bernabéu under a dark cloud, and was sacked at the end of October after a 5-1 beating at the hands of their great rivals, Barcelona. It is within this context that he joined Sevilla, intent on rebuilding his reputation.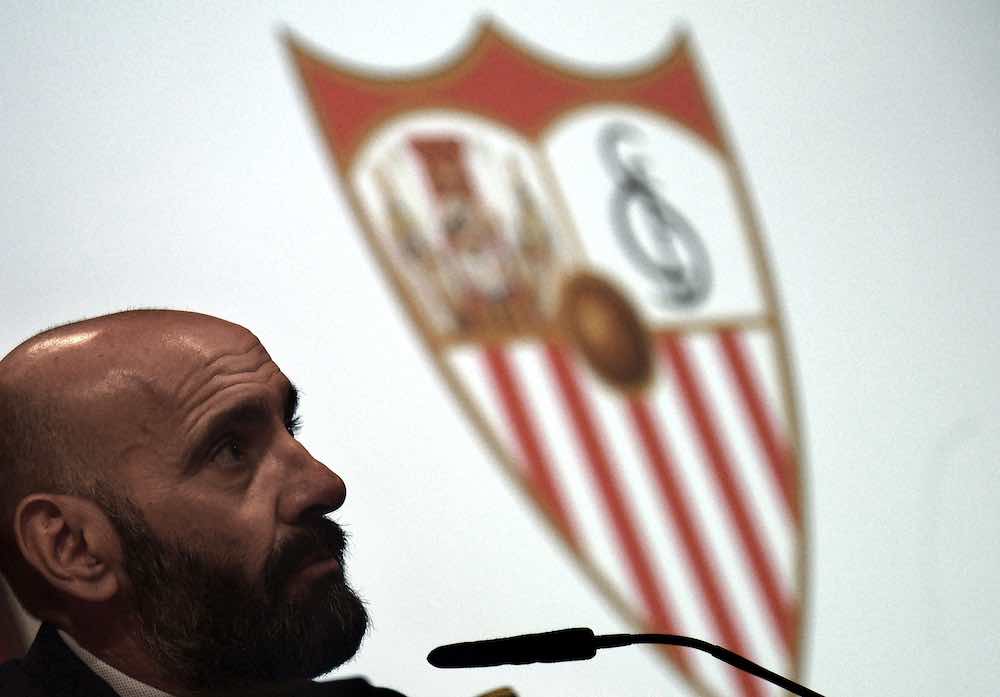 "I come to a great, ambitious team that has shown me a lot of care and determination and I want to be part of this project, and to continue growing," he said after his appointment. "Now we need to start building that dream and to start shaping it. The ambition and history of the club mean I have no doubt at all that I want to be here."
Together, the pair built a formidable team. Favouring a 4-3-3 formation, much of their success came from a consistent back four – Jules Koundé and Diego Carlos were both summer acquisitions but built an assured partnership that has only improved as the season progressed. They were flanked either side by Navas and Sergio Reguilón, industrious full-backs as capable going forward as in defence.
In midfield, Fernando protected the back four and gave Joan Jordán and Banega creative license further up the field – Banega particularly enjoyed a strong end to the season, to the extent that many have bemoaned his impending departure to Saudi Arabian side Al-Shabab – at just 32, his recent performances have underlined his ability to perform at the top level for at least another season.
Regarding the final third, the clear stand-out performer is Ocampos, top scorer with 14 league goals and third to only Navas and Banega in the assists chart with three. Sevilla's greatest weakness is arguably the rest of their forward line.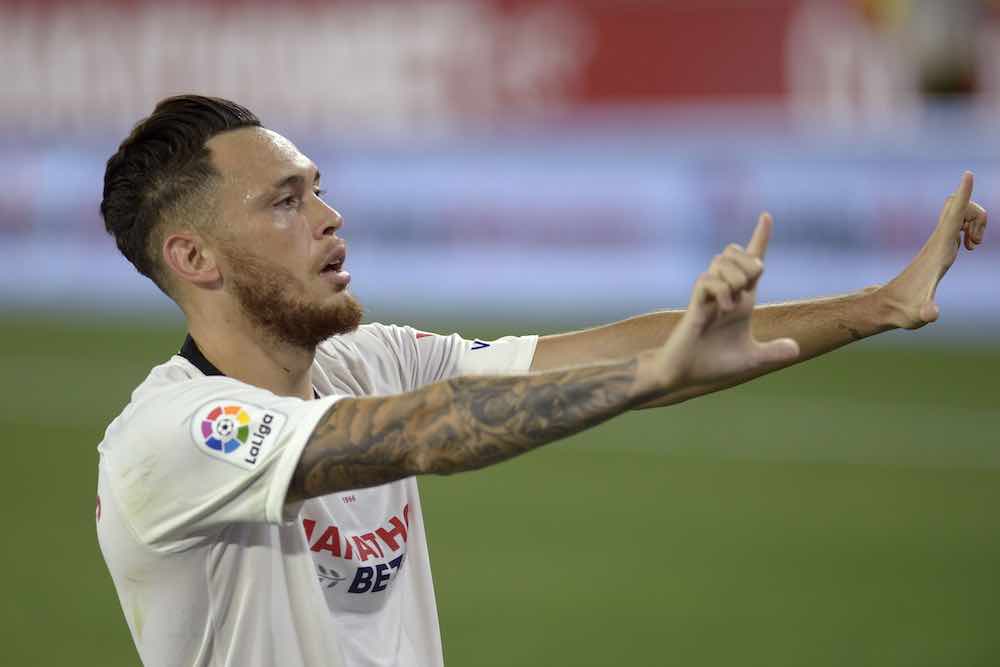 They have capable performers, but nobody at the level of where the team wants to be – second in the goalscoring charts is Luuk de Jong, with just six league goals to his name. It is a position that will need attention should Sevilla wish to push on – a potential option is Carlos Fernández, a 24-year-old who spent last season on loan from Sevilla at Granada and managed eleven goals in 34 appearances.
Sevilla finished the 2019/20 campaign in fourth position, ten points clear of fifth-placed Villarreal and level on points with third-placed Atlético Madrid. Catching Atléti will be difficult – Diego Simeone predicted a transitional season last summer, and the manner in which his new-look side clicked post-lockdown indicates that they will be better equipped to challenge Madrid and Barcelona next season.
Sevilla's ambition should be to build on Champions League qualification and create a solidified top four. They have the fourth-highest wage bill after the aforementioned three, just clear of Valencia in fifth – Valencia's off-field issues at the moment would seemingly preclude their ability to challenge for a top-four spot next season.
Villarreal have recruited well in the off-season, and will be stiff opposition next year alongside Real Sociedad, Athletic Club and Sevilla's city rivals Real Betis, but the manner of Sevilla's form should give their supporters cause for optimism. The defeat of Wolves extends their unbeaten run to nineteen games – they haven't lost since February, a club record. Of those nineteen, they've recorded ten victories and eleven clean sheets.
Perversely, the altered financial landscape due to the global pandemic could actually work in their favour with regards to retaining their star talent this transfer window.
"In a normal scenario, we would be pessimistic about the possibility of [Ocampos and Carlos] leaving because there are clubs with economic strength and those players have attracted a lot of attention," Monchi pondered this week.
"We are also a club that works as we work [to make a profit in the transfer market], and that's not going to change. If offers come that are incredible, they will be studied. But in this market, where economic insecurity is so great, I am more optimistic, in quotation marks, that they will stay".
This final Europa League run, therefore, is an opportunity for Sevilla to lay down a marker and finish a strong season with silverware. Having won the competition a record five times they will enter the final strait with confidence, but seeing off United will be no easy task – according to Transfermarkt, the value of the English side's squad is almost double Sevilla's. But as Monchi alluded to, Sevilla do things differently than most in modern football, relying on intelligence and strategy as opposed to financial clout.
"The best thing [about this Sevilla team] is to know that this reality is the result of years of sacrifice and work, of a well-managed club and of a project led by capable people," observed Spanish journalist Rubén Uría.
"That club exudes identity. Someday the team will lose, a bad streak will come, and a bad season will appear, but the identity of Sevilla is a treasure and it is not a coincidence.
"There are symbols and tradition. A project with leaders. Ambition and self-demand. They can be very proud."