By Jordan Florit.
Earlier this year as her 30th birthday approached, Andrea Tovar had achieved all but one dream of any little girl who hopes to one day become a professional footballer.
She had captained her beloved girlhood club with whom she had won an array of league and cup titles, filled a trophy cabinet with individual accolades, and represented her country. For a highly regarded South American talent, the additional pride of playing in the Copa Libertadores and the Copa América could also be taken.
These successes preceded a move to Europe in 2018, when she joined Spanish second division side Deportivo Alavés.
Tovar immediately experienced yet more triumph as Las Gloriosas finished runners-up in their group, scoring the joint-most goals, conceding the fewest, and recording the biggest goal difference.
Although they missed out on the top spot by one point, they were nevertheless promoted. A restructure in Spanish football, however, meant their promotion was administrative and their destination was the new second tier. In moving up, they moved sideways.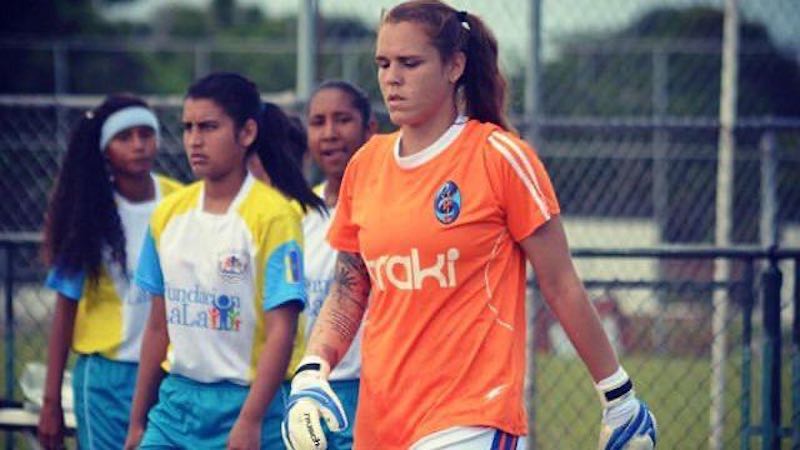 One season in Spain would be the extent of her stay, as she then spent a Cypriot campaign with Pyrgos Limassol that was cut short by the global Covid-19 pandemic — but she would be back.
The goalkeeper's move across the Mediterranean was driven by a decreasing amount of game time at Alavés: what began as an even rotation with her teammate ended up with Tovar falling into the role of permanent second choice. It was not reflective of her talent, though.
Prior to her move to Europe, Tovar had conceded the fewest goals in multiple league campaigns with Caracas, had announced herself on the continental stage by saving three penalties against three different teams in the inaugural Copa Libertadores, and in 2014 had reached the final of the competition.
Despite this game ending in a 5-1 mauling at the hands of defending champions São José, Tovar impressed her Brazilian opponents who promptly signed her. She joined as backup to Thais Picarte but fought hard to earn her place in the first eleven where she would remain.
It became a season of yet more silverware — mostly notably the Campeonato Paulista — in which her team also achieved a 2nd place finish in the Campeonato Brasileiro, and a run to the semifinals of the Copa Libertadores.
"It's the country I enjoyed playing in the most: the food, the league, the people, the scenery, and most of all the football culture," she told FUTVE English for WFi. "It's the highest level I have competed at and people would recognise me in the street."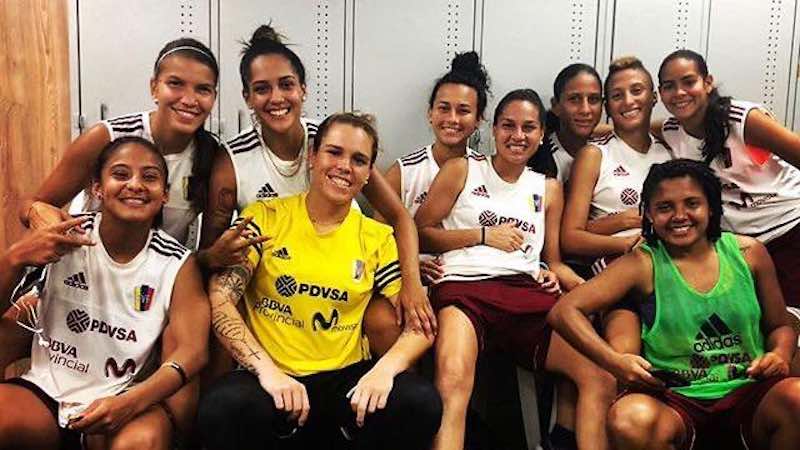 The following year, however, this experience ended with a career-threatening injury: Tovar broke her back, returning to Venezuela for her rehabilitation.
For a position requiring a willingness and ability to throw oneself to the ground, and the capacity to absorb the physical toll it takes on the body, one could have been forgiven for presuming that the road to recovery would turn out to be a dead end.
Instead, Tovar re-emerged in 2017 with Deportivo La Guaira in a comeback campaign that she capped off with a place in the league's official team of the season. It's a resilience present in her personality and psyche, too.
In 2014, she was one of the main protagonists in a mass walkout from the national team that ended in a standoff between her club and the Venezuelan Football Federation (FVF), and a refusal to be called up.
"There is a lot that happens behind closed doors, and it was a very unpleasant moment," she said of the incident. "I always act like a professional and expected the same treatment from the coaching staff and everyone else involved.
"A national team should have the best possible organisation, logistics and communication. During international duty, I observed things I did not like from the coaches that I considered disrespectful, and so my Caracas FC teammates and a couple of players from Estudiantes de Guárico decided to leave."
What Tovar observed was unprofessionalism from those in charge, unpunctuality from many, and players who had not applied themselves in training being rewarded with their names first on the teamsheet.
"We made the decision to leave. We asked our club for help and their support caused problems. The FVF wanted to screw us for that. They wanted to sue us, but then they accepted that we were right. We asked them not to select us for as long as that coaching team remained. It was super hard because of what it means to be in the national team, but it was the right thing to do."
That headstrong attitude helped Tovar fight back from injury and for her No. 1 jersey across several different countries, but eventually the moment came when she would require the intervention of one of her best friends and teammates to keep her going.
By the time the world realised that coronavirus had become a global health emergency, Pyrgos Limassol could no longer afford Tovar's wages nor the cost of the lodgings they had provided her. A humanitarian flight to Madrid was her salvation from a pandemic spent unemployed and alone in a foreign country unable to speak the language, but it wasn't the answer to all of her problems.
"I considered retiring because of the situation," said the then 29-year-old. "No one was looking for players, so I started job-seeking."
Oriana Altuve, Venezuelan international striker and the scorer of 13 goals for Rayo Vallecano last season, convinced her otherwise.
"She insisted that I not abandon my career and mentioned to me a coach she had at Rayo who had become the assistant at [the newly formed] Getafe Femenino. We spoke about the project and I chose to join the team. I like their ambitions and I feel good."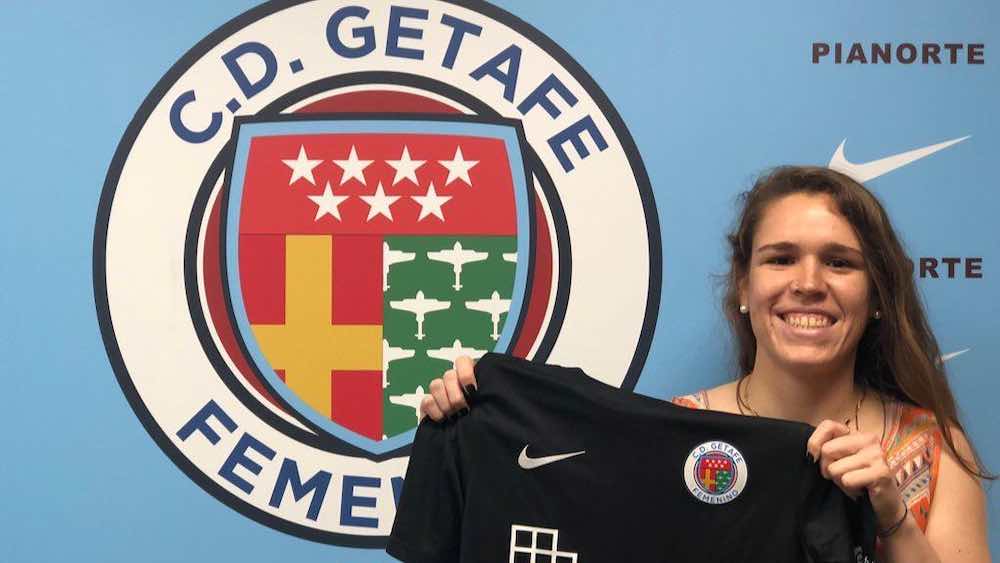 Tovar is so grateful for the opportunity and so true to her ethics that when Brazilian giants Santos approached her soon after she had agreed to join Getafe, she turned them down.
"I love Santos and I would love to play there; the organisation and everything about them is amazing, but I had made a commitment to my current club that I would not break. I could have left, but it's against my principles. Everything happens for a reason and I am excited about embarking on this project with Getafe."
That project is to win promotion to Spain's second tier. That's right — an experienced international, who has since returned to the Vinotinto set up and hopes to fulfil that final dream of playing in a World Cup, will be spending 2020 in the Primera Nacional, the country's third division.
Many would find it odd to know a player of her talent is at that level, but it is bang on brand for Tovar. Opinions are not important, morals are everything, and her reputation precedes any negative perception, so much so that earlier this year, concerned by the turmoil within the FVF, new national team manager Pamela Conti sounded her out for advice.
"She called me to meet in person," Tovar said. "We spent the afternoon having lunch and talking a little about everything. We spoke about the national team and she explained the project she has for it. It's amazing, everything she wants to do and achieve.
"We need this change in mentality and method, to really want to go to a World Cup and put in the work to get there. It's one thing to say it and another to really want it and look for all the ways possible to make it happen. I think she's really trying to do that."
When international football resumes, in Tovar, Conti has a strong, respected, and grounded athlete to call upon, one Getafe should be as thankful to have as she is for being there.