By Louis Smith.
Tonight, the first Clássico-Rei of the league season will take place at the Castelão and before a ball has been kicked, there has been some controversy — as you'd expect when two rivals clash.
Fortaleza appealed to the CBF (Confederação Brasileira de Futebol) in order to change the appointed referee Luiz Flávio de Oliveira.
The reason for the request was down to a game involving Ceará and Bahia In 2019 when Oliveira gave a corner to Ceará when it should have been a goal kick. Ceará scored from the resulting corner which led to them winning 2-1.
The request by Fortaleza was rejected by the CBF, meaning Oliveira will still take charge. This will add an extra element of pressure on the referee, every decision he makes will be watched with eagle eyes.
The request its self seemed quite bizarre, which makes you wonder — are Fortaleza playing some mind games in the hope of the referee being lenient towards them? Only time will tell.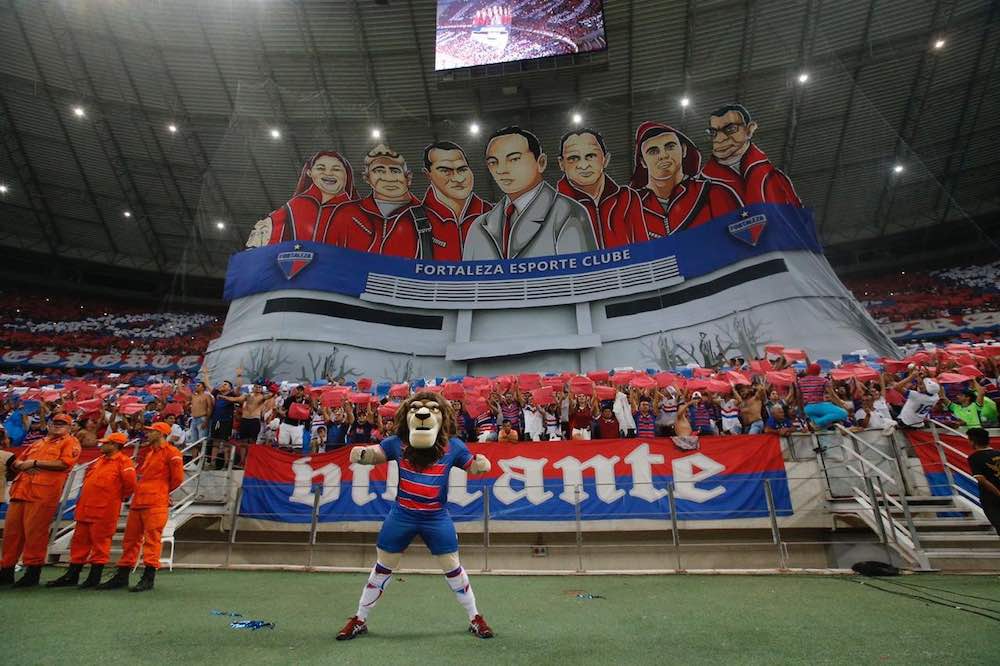 After a slow start to the season, Ceará has improved in their last three games winning all three matches (two in the league and one in the cup.) The upturn in form has seen them qualify for the next round of the cup and lifted them to 11th in the league standings.
Last time out they took on Atlético Goianiense, enjoying a comfortable 2-0 win away from home, something that will give them great confidence going into tonight's clash.
Centre back Luiz Otávio gave his thoughts going into the match during a press conference at the clubs training ground,
"Thank God I already had the opportunity to participate in other Clássicos," he said. "Not only the clubs, but the city changes completely because of [the game's] importance, and even the circumstances of the table.
"If we win the Clássico, we will occupy an even better position. So, given the circumstances of the table plus that importance, it is a different match.
"I hope that we can be connected and attentive in defence and be decisive in attack. In the Clássico, the most important thing is not even to play well, it is to win."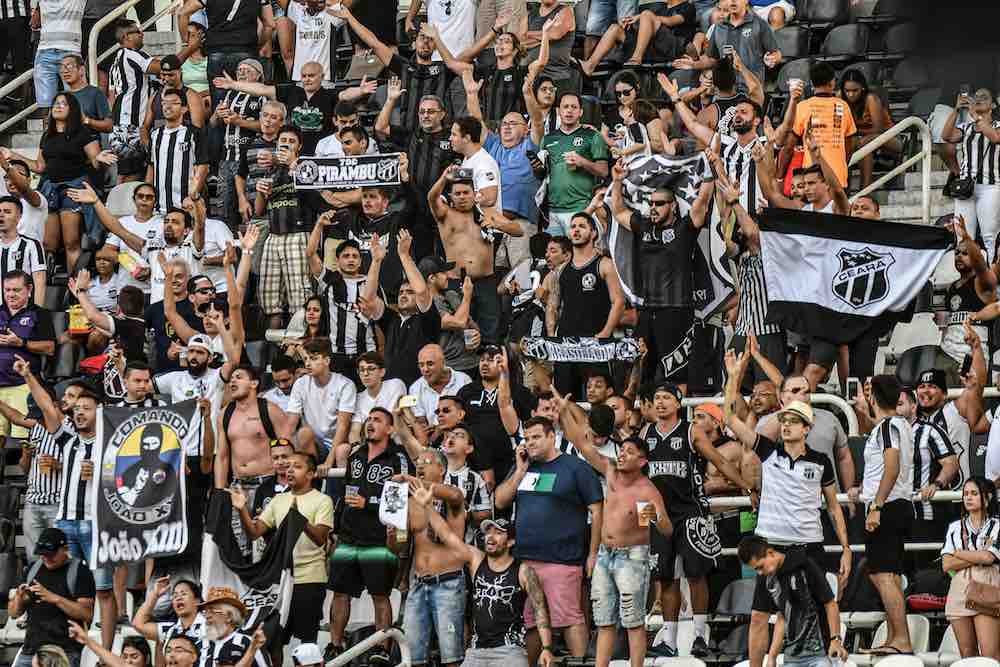 Ceará last met Fortaleza during the Copa do Nordeste semi-final and it was Vozão who came out on top with a 1-0 victory.
Fortaleza, like their opponents, started off the season sluggishly losing their first two matches, but since then it's been much more bright for Rogério Ceni's side who are unbeaten in their last four matches, drawing two and winning two. They will also go into the game with confidence that they can emerge victorious.
Last time out, Leão put in a dominate display to defeat Bragantino 3-0. A solid performance in both defence and attack which they will be hoping to repeat on Wednesday evening.
Speaking after that victory, Romarinho set his mind on the Clássico.
"Now we have a Clássico, a very important match that will be very competitive," he said.
"We know that these games are decided in detail, it is a decision. So let's prepare well to get in and get the three points."
Ones to Watch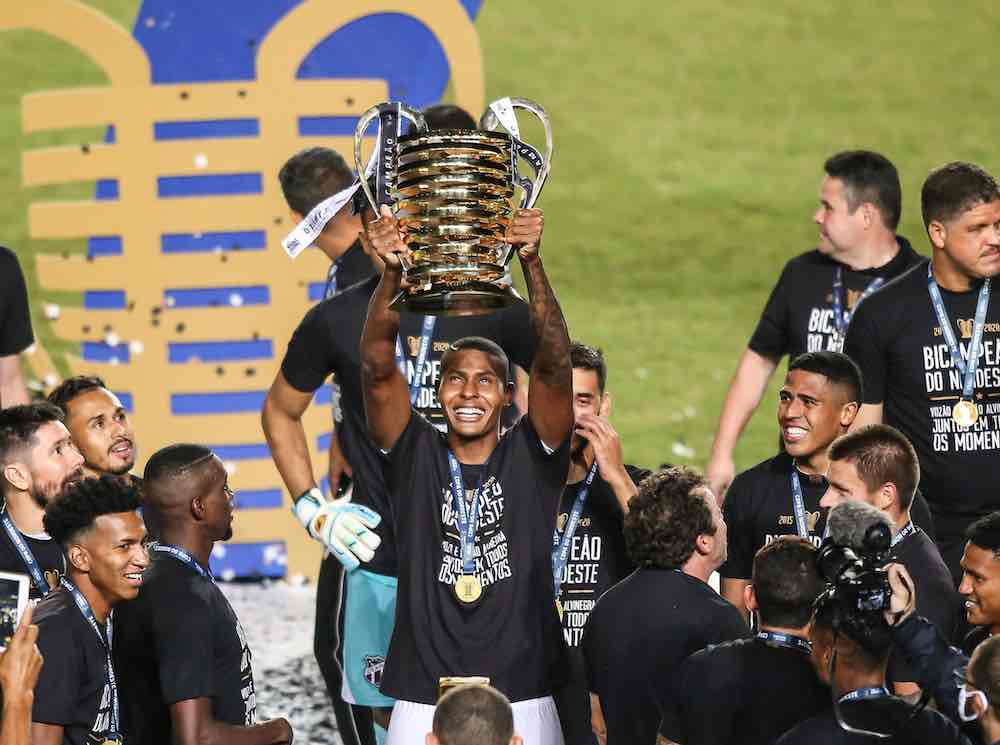 The 23-year-old who joined Ceará after impressing for lower division side Barbalha has started the season in great form.
The 6ft5in striker, as you might expect, provides great strength up front, allowing him to hold up play when needed. He also provides a great work rate, and for his stature possesses more pace than you'd expect.
Another thing which has to be mentioned about Cléber is his potent threat from set-pieces. His ability to get power behind his heading efforts makes him a nightmare for defenders to come up against during dead ball situations — perhaps that's why Fortaleza are so keen on making sure the referee makes the right decisions when giving corners!
So far in his debut season, he has five goals in ten matches. Something which hasn't gone unnoticed as fellow division rivals Grêmio are rumoured to be interested.
Fernando Prass – Ceará
The 42-year-old shot-stopper could quite easily be putting his feet up, reflecting on the ten trophies he has won throughout his career, but instead, he's still keen to add to his collection.
So far this season he has made a number of key stops and in the last match against Atlético Goianiense, he made several important saves that eventually allowed Ceará to go on and win.
He will be hoping to be wall-like again tonight.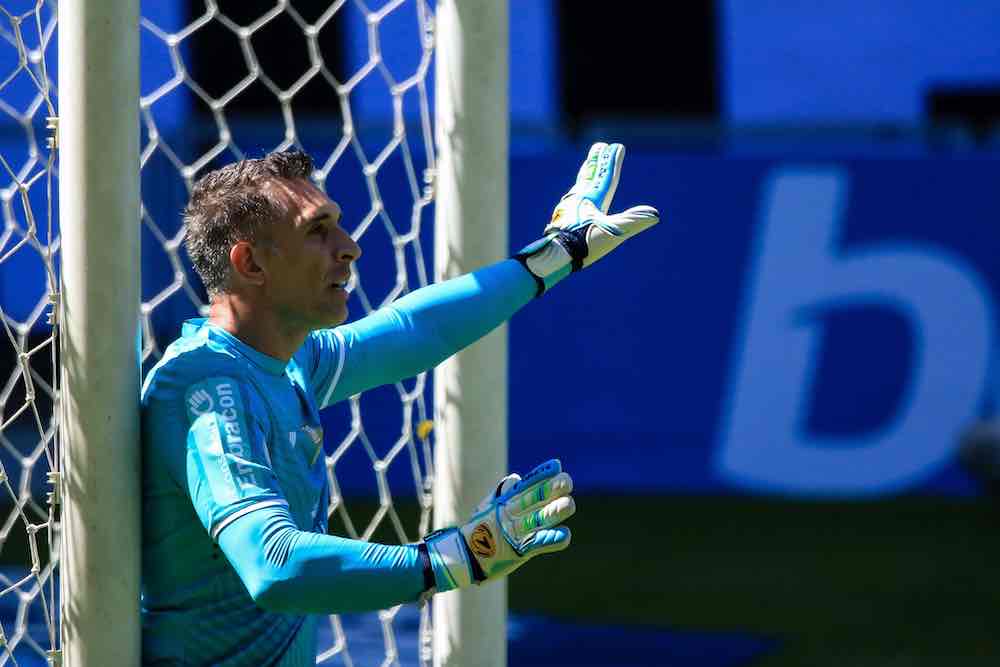 Wellington Paulista – Fortaleza
Captain Paulista has been a key player for Fortaleza as you'd expect. He has three goals and an assist to his name. Two of those goals came in the last match against Bragantino, one of which was a cheeky lob to help set his side on their way to three points.
He also got in behind the Bragantino defence on several occasions and he will be eager to do the same tonight.
Romarinho – Fortaleza
Romarinho has started the season in great for Fortaleza, mainly playing on the right-hand side, where Fortaleza have been dangerous all season creating several chances from the wing positions.
If Fortaleza are to create chances it is likely to come from Romarinho. Romarinho has scored two goals in six league games so far this season.
Predicted Starting XI
Ceará – Fernando Prass; Samuel Xavier, Tiago, Luiz Otávio and Bruno Pacheco; Charles, William Oliveira and Vinícius; Fernando Sobral, Leandro Carvalho and Cléber.
Fortaleza – Felipe Alves; Gabriel Dias, Paulão, Quintero and Bruno Melo; Felipe and Juninho; Romarinho, David, Osvaldo and Wellington Paulista.