By Alex Windley.
Inter Miami has finally found the answer to their lack of goals: former Argentinian National Gonzalo Higuaín.
After being linked to a myriad of European players, the South Florida club has got its marquee player in the shape of 32-year old Higuaín.
The experienced striker still has a lot to offer despite being labelled a 'flop' during his loan spells at Chelsea and AC Milan. The Argentinian will be the focal point of Miami's attack and there's a real possibility that a return to form is in the cards for the Argentinian.
Major League Soccer is a league where the defending can be harsh and often physically imposing. Despite this, a striker of Higuaín's calibre should be able to comfortably score at least 10 goals in a season.
Not only will Higuaín's presence free up space for playmaker Rodolfo Pizarro and speedster Lewis Morgan, but his knack for getting into the box and shooting first-time will also be a nightmare for most MLS defenders.
It's been discussed ad nauseam how Inter Miami needed work on their finishing and with the signing of Higuaín, Diego Alonso finally has a centre forward to remedy those issues.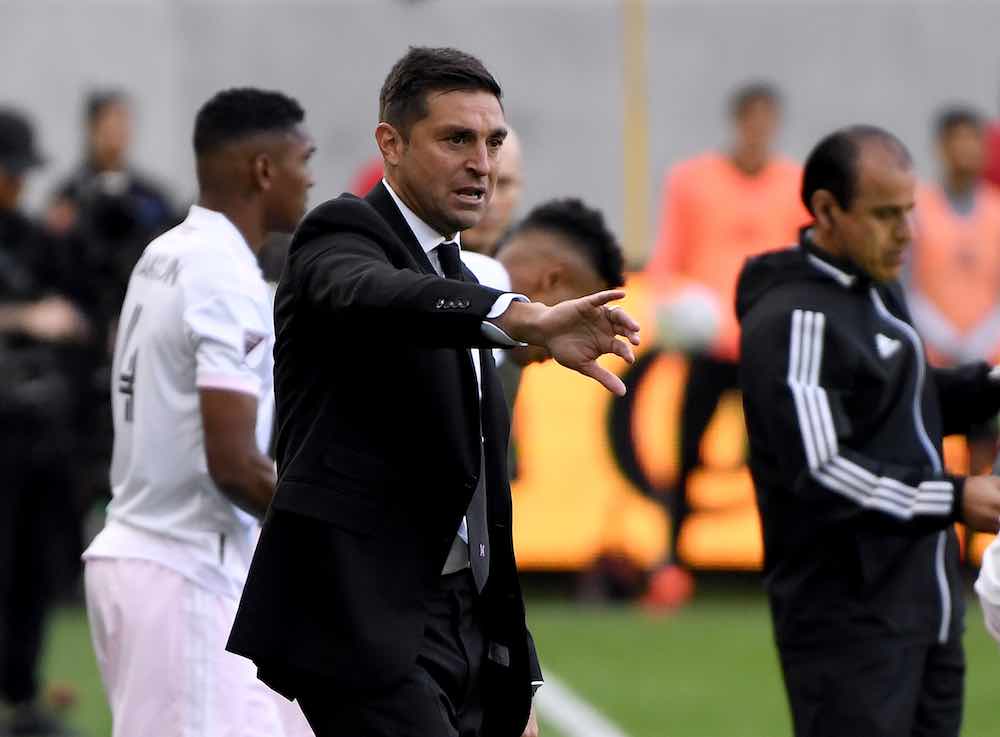 But how exactly will Higuaín change Inter Miami's attack?
Much Needed Finishing
Even though Miami scored two goals in their most recent home win against Atlanta United, there were several games where the club failed to get on the scoresheet.
Scoreless draws against Nashville and in an earlier meeting with Atlanta showed that even though the team has the ability to create chances, there was no real goal threat up top to help bury those chances.
During his stint with Juventus, Higuaín managed to score 48 goals in 105 appearances for the club. When he goes to Inter Miami his experience and nose for goal will be important for Alonso's side.
Higuaín is a natural goal scorer.
There have been countless arguments about his tendency to miss good chances, but that is an unfair criticism. In his prime for Napoli, Higuaín broke the single-season record of most goals in a Serie A season — he's no scrub.
Miami likes to play down the wings, pressing high and winning the ball back to go on the counter as quickly as possible. When Higuaín inevitably slots into the lineup he'll be able to occupy defenders with his strength/size, and his deceptively quick feet will see him get off shots in an instant.
There have been numerous instances during Miami's last three games where either their fullbacks or Pizarro and Morgan were able to get into good goalscoring spaces but we unable to finish or slip in a through ball. With El Pipita coming into the fold, Miami's creative players will have a goal-scoring threat up top to capitalize on their creativity.
Big Name
Although he's not Lionel Messi, Cristiano Ronaldo, or any of the other big-name players the club has been linked with, Higuaín will bring star power to South Florida. There's also a large Latin community in South Florida that will welcome him with open arms.
Playing for clubs like Real Madrid, Napoli, and Juventus will have a huge impact on Miami's younger players. Guys like Matías Pellegrini, Julián Carranza, and Robbie Robinson will have someone who has played for both club and country at the top level to look up to.
Miami's attacking core is still young, with Morgan, Pellegrini, Carranza, and Robinson all being under 24 years old. Their performances will, naturally, be inconsistent as they continue to develop. Higuaín's time playing in Europe for a decade should help Miami's youth gain confidence.
Inter Miami had been through quite a bit of adversity during their inaugural season and Higuaín's experience (much like Miami's recent signing Blaise Matuidi) will be a good attribute to have in the locker room.
Gives Pizarro Someone Work With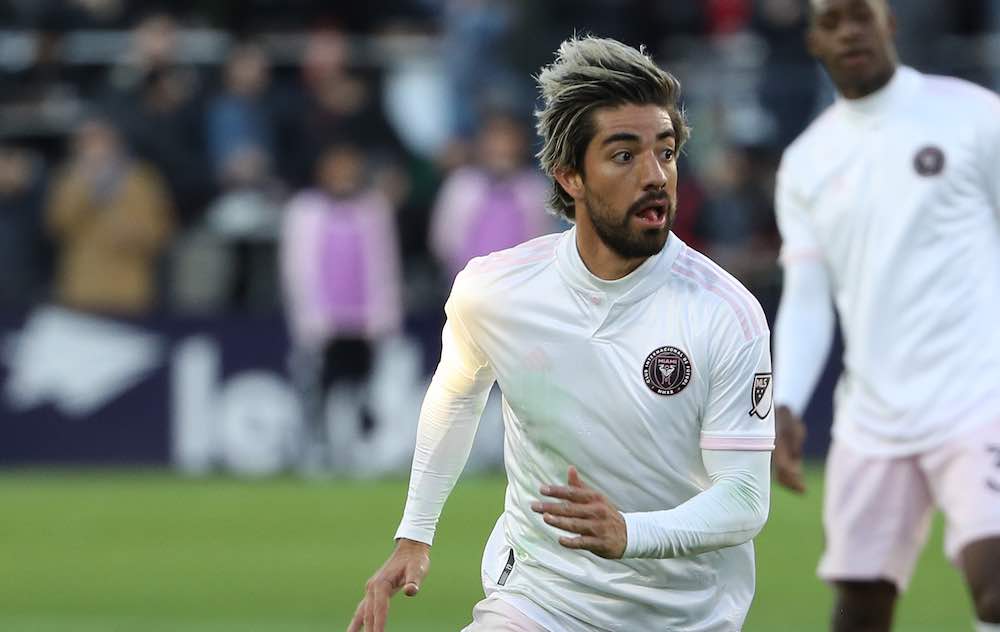 In soccer, one player cannot do it alone. While Pizarro is very talented and can score goals out of nowhere, most teams have figured that in order to stop Miami's offence from clicking all they need to do it stymie whatever the progress the Mexican wants to make.
The biggest influence Higuaín will have on the team is giving Pizarro someone to play off.
This will play to Miami's strengths. Alonso instructs his players to play wide, especially his fullbacks. He likes them to get up and join the attack as much as possible. From there, we will see multiple players flood the 18-yard-box in the hopes of getting a shot on goal.
According to Smarterscout's 3D player map model, Higuaín likes to drop into central midfield to help with the build-up, hence a lot of his long balls are seen at the halfway line.
In the final third, Higuaín is as much a No. 10 as he is a No. 9. He's very positionally aware and won't hesitate to play through teammates if space allows it. He can also use his physicality to hold up the ball and use his technical skills to manoeuvre away from his defender.
Players like Morgan and Pizarro will thrive alongside Higuaín.
He has the quick feet to get shots off in an instant and exceptional finishing ability. This will probably see Morgan, with his excellent crossing capacity, be an even more critical offensive outlet for Alonso's men.
Throughout their first ten games, Inter Miami has struggled to finish chances. Couple that with a lack of a true goal scorer on the squad, saw them lose games by a one-goal margin, including the most recent loss — a 2-1 defeat against Orlando City.
The signing of Higuaín will be a turning point for the Florida club. They have their big-name DP signing and a proven goal scorer to help take this offence to the next level. It's only a matter of time before everything starts to click.