By Jerry Mancini.
Toronto FC returned to the field against DC United on Saturday night and looked to be heading towards their seventh MLS win this season, but a late goal from Griffin Yow rescued a point for DC.
Toronto once again blew the lead in the late stages of the match. They have conceded fourteen goals this season with six coming in the last 15 minutes of the game.
The Reds conceded the first goal in this 2-2 draw after just five minutes. Alejandro Pozuelo's pass back to Omar Gonzalez was poor and Ola Kamara did a good job of reading the play, winning the ball off Gonzalez before beating Quentin Westberg.
"We gave away a howler, in the first goal which is never the way you want to start a game," Vanney said of the opener.
The goal woke the visitors up. TFC mounted pressure and were able to create space. Richie Laryea delivered a cross which was poorly defended and cleared towards Pozuelo, and the Spaniard scored the equaliser.
With Jozy Altidore struggling to get involved and looking out of form, he was replaced by Ayo Akinola at half-time. This decision paid off as the striker's change of pace proved difficult for DC United's backline to handle. Akinola scored on the hour mark, heading home Pablo Piatti's cross to give his side the lead.
It was the forward's sixth goal this season, and he has really stepped up for Toronto this year when needed.
TFC looked destined to secure the three points but their inability to close out games again came back to haunt them, with Yow scoring right before injury time.
"The first 2-2 draw [in July] is a diabolic collapse of nonsense which is us essentially giving away goals, very similar to the way we did tonight," said Vanney.
"We lose a ball in a bad place, they go on a breakaway. It was reminiscent of [Federico] Higuain's goal against us in that first game. When you collapse like that, then you put yourself in a tough situation.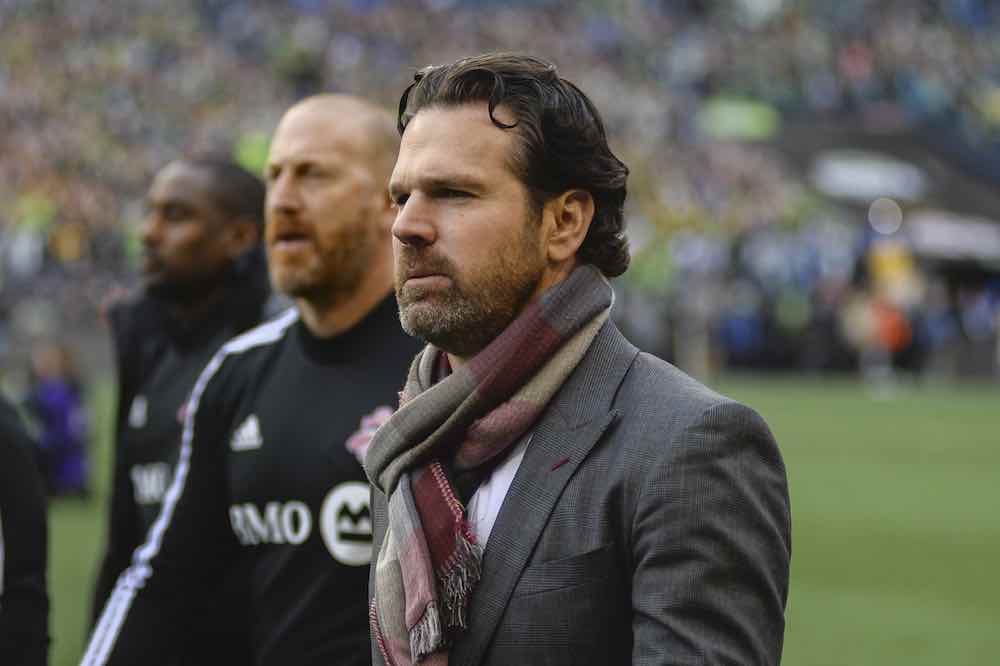 "The second goal was reminiscent of how they scored at the very end. They lump a ball into the box, we don't clear it. On the last one, they knotted it down and they were first to it. Tonight, we knot it down for them and they bury it.
"We've got to be a little bit more structured and cleaner about how we defend when we're under a little bit of pressure.
"We've been the aggressors in many of these games which has helped us a lot of the times when we get on top of the games. When we're seeing out leads, we need to recognize that and be a little bit more patient about our defensive structure and what we could deal with."
Near the end of the game, Piatti showed signs of injury and had to briefly go off the field for attention. The forward made his way back on the field and showed cause for concern, but Vanney says it was only cramp.
"He was cramping, it wasn't anything more than that," said the head coach. "He should be okay. We will hydrate and all that kind of stuff and he should be okay."
DC United haven't scored more than two goals in their last eight games. The last time they did it was back on July 13 against Toronto FC. They will be happy to secure a point and hope they could build off this match and put an end to their scoring troubles.
As for Toronto, they will need to fix their defensive issues as they continue to let points slip away late in games.