Inter Miami CF announced today it has signed record-breaking goalscorer and three-time LaLiga and Serie A winner Gonzalo Higuaín as a Designated Player. The Argentine forward joins Inter Miami after leading Juventus FC to the 2019-20 Serie A title.
"We are pleased to close a deal with Gonzalo and add an experienced and successful goalscorer, who has excelled in the world's best teams and leagues," said Paul McDonough, Inter Miami CF's COO & Sporting Director.
"Our ownership group has always said our goal is to not only bring elite players to Inter Miami, but also good people that share our ambition and aspiration of making history in North American fútbol, and we're confident we have found that in Gonzalo."
The No. 9 will occupy an international roster slot, pending receipt of his International Transfer Certificate (ITC) and P-1 Visa, and completion of any mandatory quarantine period under local government and MLS health and safety protocol.
"First of all, I want to thank Inter Miami for the effort it has made to sign m," said Higuaín. "I think it will be a beautiful experience in my life.
"It's what I was looking for – a new experience, a new league and a beautiful city. I'm really happy to be here and that it's official. My goal is to try to transmit all the experience I acquired in Europe and to help the team grow."
"I feel good, I feel whole as a player. I'm motivated to try a new league and help the team grow. Individually, my goal is to demonstrate that I can contribute and continue playing great fútbol here, and I hope I can achieve that because I have all the tools necessary to succeed. Inter Miami is a team in construction but there is already a good base to reach important goals."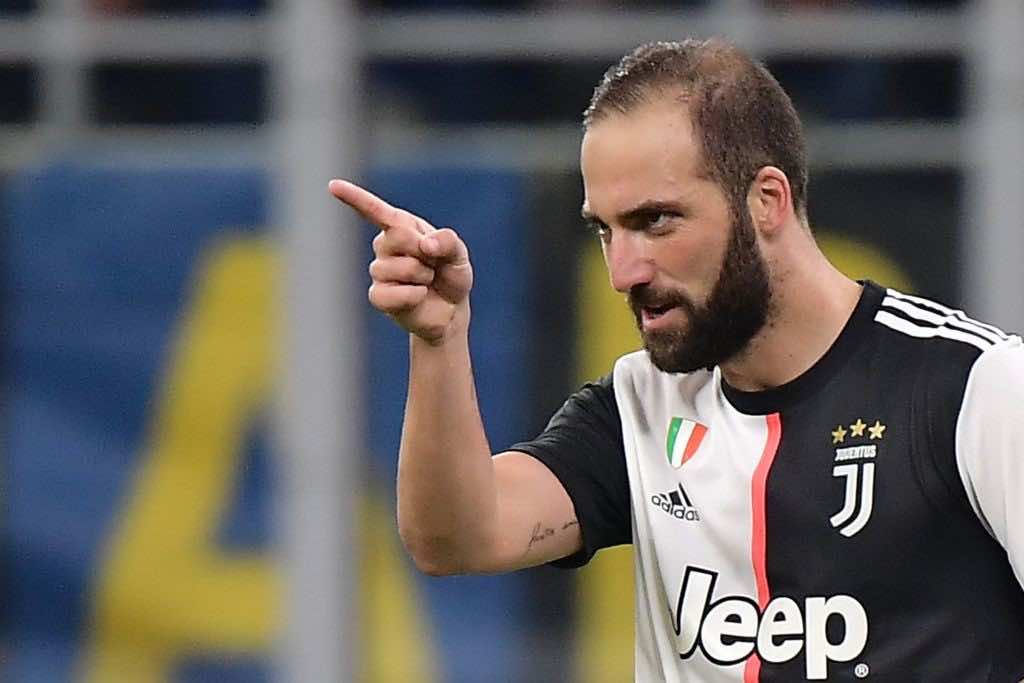 The striker joins Inter Miami after accumulating a track record of success at both the club and international levels. He has won numerous titles, including his three LaLiga and three Serie A titles, as well as one Copa del Rey, two Supercopa de España, three Coppa Italia, one Supercoppa Italiana, and one UEFA Europa League titles.
Higuaín has been named to the Serie A Team of the Year three times, UEFA Europa League Squad of the Season twice and Juventus Player of the Year twice. He also holds the record for most goals scored in a single Serie A season with 36.
On the international stage, Higuaín has starred for the Argentinian national team. The forward has made 75 appearances for La Albiceleste, and scored 31 goals across all competitions, the fifth-most of any player in the country's history and third-most among active players.
He has appeared in matches at three editions of the FIFA World Cup, including the 2014 run in which he played every match en route to the final. He started six of the seven matches in the 2014 World Cup in which Argentina finished as runners-up, including the final against Germany. He also appeared in three Copa América tournaments, including two in which Argentina finished as runners-up.
The French-Argentinian dual citizen forward most recently featured for Juventus for three seasons, joining the club in July 2016. He helped the team win the Serie A title in all three of his full seasons with the club in 2016-17, 2017-18 and 2019-20.
He also lifted the Coppa Italia title twice, guided the team to a UEFA Champions League final in 2017, and was named the team's Player of the Year twice. From his debut with the team to his departure, Higuaín was Juventus' second-best scorer in all competitions. Overall, he made 149 appearances for the team, registering 66 goals and 16 assists across all competitions for the Bianconeri.
Higuaín will join former Juventus teammate Blaise Matuidi at Inter Miami, making the Club the only team in MLS featuring two active FIFA World Cup finalists. The pair featured as teammates 76 times for Juventus, with Higuaín totaling 25 goals and nine assists in the process.
Higuaín spent the 2018-19 season on loan at two prestigious European clubs, first with A.C. Milan in Italy and then with Chelsea FC in England. With Milan, the forward featured in 22 matches, totaling eight goals and three assists. With Chelsea, he made 18 appearances, scored five goals and helped the team win the UEFA Europa League title.
Prior to joining Juventus in 2016, Higuaín spent three seasons with Napoli in Italy. With the Azzurri, he helped the team win the 2013-14 Coppa Italia and 2014 Supercoppa Italiana. He made 146 appearances for Napoli and tallied an impressive 91 goals, the eighth-most in club history. The forward also had a record-breaking 2015-16 campaign in which he scored 36 Serie A goals, the most by a player in a single season. In total, he also registered 26 assists for the club.
From 2006 to 2013, Higuaín starred for Real Madrid CF in Spain. There he helped guide Los Blancos to an era of success, including three LaLiga titles, one Copa del Rey and two Supercopa de España titles. At the club, he registered a robust total of 264 appearances, 121 goals and 56 assists. His 121 goals make him the 11th highest scorer in the club's history.
With Madrid, Higuaín also shared the pitch with Inter Miami CF co-owner David Beckham in the 2006-07 season. The pair played together eight times, registering six wins and two draws.
The forward began his career in his native Argentina with Club Atlético River Plate prior to joining Real Madrid. He made his professional debut for Los Millonarios in May 2005 and went on to score 15 goals for the team in 33 appearances across three seasons.