Bundesliga Zeitung, by Andy Wales.
A new season is usually a time of hope, full of dreams and optimism for what lies ahead. Whether that be repeating feats of success, looking to take steps forward and improve, or hoping for a complete reversal of fortunes.
Sadly, the functioning of football remains anything but usual, as Covid-19 continues to be a factor.
The devastating effect it's had on so many facets of life worldwide are so clear to see that you don't need me to run through it here. For any football club without a rich benefactor investing huge sums, it's had a financial impact that has even threatened the existence of some.
From the lowest levels all the way to the very top, football clubs are a part of the community and it's the people that make them. But Covid-19 means that Geisterspiele (ghost games, or games behind closed doors) might still be a thing for the new Bundesliga season.
Despite an agreement that clubs can allow fans in up to 20% capacity of their stadium, it is dependent on local infection rates and will be reviewed late October. The excitement that accompanies a new campaign is lacking this year. That sizzling flavoursome steak is a bland bit of meat.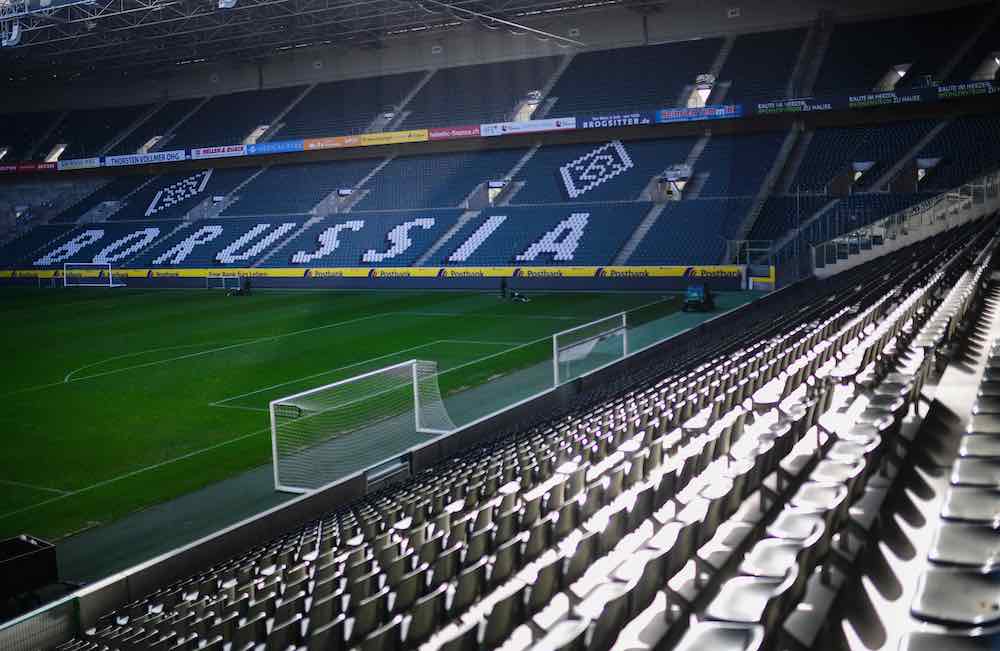 Last season was one of the most competitive and exciting the Bundesliga has seen in years. Relegation and European places were not decided until the final day — the sort of dramatic scenes where directors scan the crowd for emotional reactions. Unfortunately, fans couldn't be a part of it.
Football might be the main ingredient on the table, but the fans are the flavour, the magic. 
Public health considerations must be paramount, so we're likely still some way away from the true Bundesliga experience — the sights and sounds of the revered fan culture that helps to give the Bundesliga its reputation.
Another reason the Bundesliga is so popular with followers from afar is the opportunity it affords and the formative environment it creates for young players and coaches. However, the Bundesliga is not just a training school for affluent clubs, it is also a theatre in its own right. 
What has concerned some Bundesliga followers is the sight of prominent players leaving. Timo Werner and Kai Havertz both moving to English Premier League side Chelsea on lucrative deals being the most notable. As disappointing as it is for the Bundesliga to lose two such outstanding players, it is not something new and feeds back into the field of opportunity. 
Incredible talents aren't just departing Germany, though. One has returned in the shape of Leroy Sane, who joined Bayern from Manchester City.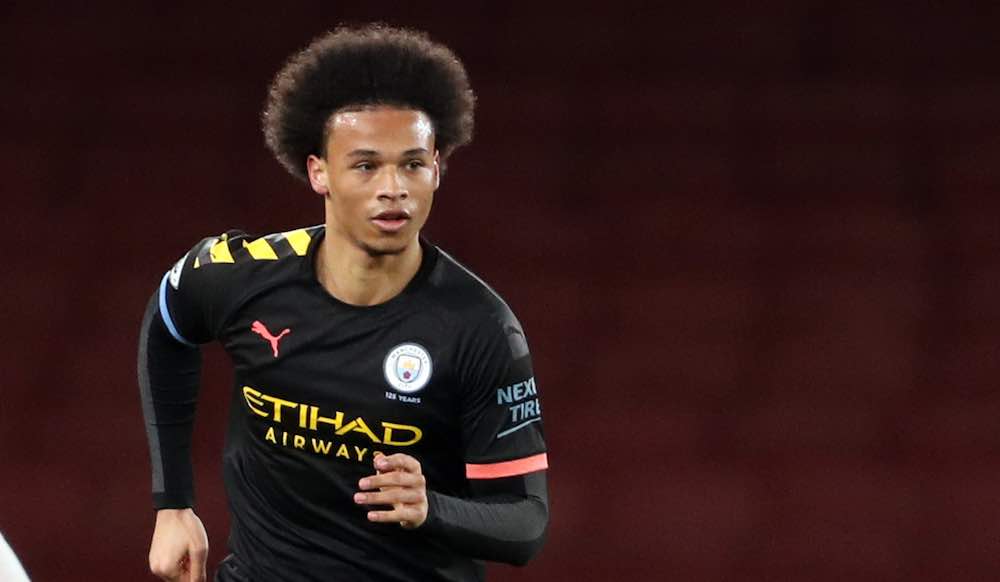 It's not all positives for the new European champions as playmaker Thiago Alcantara is heading to Liverpool after indicating his desire for a new challenge. On top of that, David Alaba's future is still unresolved and his ongoing contract negotiations prompted Uli Hoeness to criticise the player's representatives. Thiago will be a huge miss for both Bayern and the Bundesliga, as will Alaba if he leaves.
With loan deals of Philippe Coutinho and Ivan Perisic having ended, the sale of Thiago, and the potential departure of Alaba, the Bayern squad might have an issue of depth. Hansi Flick's treble winners are a fantastic team, but if injuries kick-in during what will be a physically demanding season, it could pose a problem. 
Having said that, it is still difficult to see past them winning the Bundesliga yet again. 
Borussia Dortmund are expected to be their closest challengers and certainly have the firepower to break the Bayern stranglehold on the title. Keeping Jadon Sancho for another season, despite speculation, is a positive, as is having the goals of Erling Haaland to count on from the start of this campaign. Add to that the ever-emerging Gio Reyna and promising new recruit Jude Bellingham, and Dortmund have reasons for optimism.
Dortmund's issues remain familiar: defensive fragilities, a lack of consistency, and the tendency to crumble under pressure. All have been prevalent throughout Lucien Favre's reign, and the latter cost Dortmund a title that looked theirs for the taking. I don't expect Favre to overcome those issues in what is the final year of his contract at the Westfalen.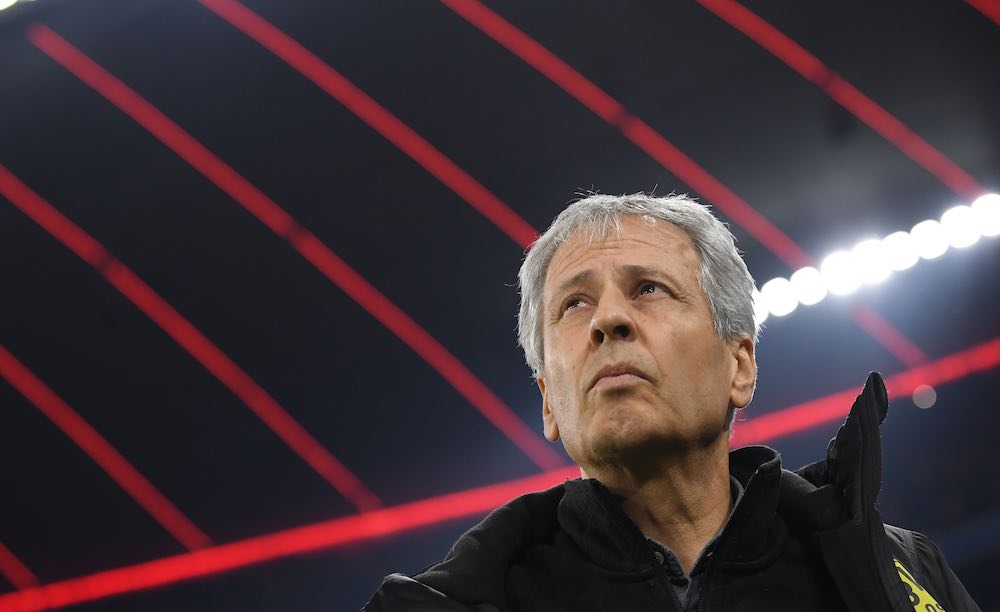 Julian Nagelsmann's RB Leipzig started last year well but faded and eventually limped over the line. The loss of Werner is a significant one and this will be an interesting test of Nagelsmann's coaching ability. I would expect Leipzig to be the closest challenger to Bayern and Dortmund, but they will need to start this season better than they finished the last. 
That would leave one more Champions League spot up for grabs, and it will be fascinating how Borussia Mönchengladbach cope with dual duties having qualified for this year's tournament. Marco Rose impressed in his debut year at Gladbach but his squad will be stretched and tested more in what will be a hectic schedule.
Bayer Leverkusen narrowly missed out last season and have lost the services of Havertz and Kevin Volland. As huge a loss as that is, the signing of Patrik Schick is a good one and the likes of Moussa Diaby, Leon Bailey and youngster Florian Wirtz have a bigger opportunity than ever to step in and fill the void. Perhaps Gladbach dealing with Champions League football will give Leverkusen the chance to get back in that top four.
Elsewhere, Hertha Berlin finished the season strongly and are threatening to unlock the huge potential they have as a club. I still think the Champions League places will be beyond them, but the Europa League places are a possibility. Neighbours Union are likely to find their second season tougher, especially after losing Sebastian Andersson to FC Köln. The Billy Goats themselves will have to fight, but I expect them to survive. 
I can't say the same for newly promoted Arminia Bielefeld, but they might spring a surprise or two. VfB Stuttgart's return to the Bundesliga is a welcome one but is likely to be a struggle to prevent it being brief. Mainz and Augsburg have flirted with relegation in recent years and maybe this is the season one of them goes beyond flirting. If post-lockdown form is anything to go by, Schalke could be down there too.
All in all, despite expecting Bayern to tie up another title, I anticipate a competitive battle just below them. The relegation scrap also promises to be a very competitive fight for survival with so many candidates. 
Football loves to surprise us from time to time so, who knows, maybe this is the year where we get upsets at both ends of the table.
I'm happy to say that I will be in Germany to witness it all. A new season of hope coincides with a new start for me and a return to my spiritual home. I look forward to covering it all and sharing it with you.