By Howard Green.
Brazilian defender Thiago Silva made his Premier League debut for Chelsea this weekend in a 3-3 draw at West Bromwich Albion.
The experienced international was one of the less exciting names among Chelsea's ongoing transfer treasure haul this summer, but with his commanding status, there was no reason for anyone not to be excited to see him playing for the blues.
His Premier League debut didn't go as planned. Chelsea laboured against the Baggies as their new defender put in a poor performance at the back.
Although Lampard's side may feel somewhat upbeat after coming back to draw from 3-0 down, Silva will be kicking himself for being partly at fault for such a mediocre result against a side who are among the favourites to be relegated.
Silva was dribbled past twice, made no successful tackles, and made an unfortunate error that led to West Brom's second goal, but is he to blame for Chelsea not getting all three points?
HALF-TIME West Brom 3-0 Chelsea

The hosts take a commanding lead into the break thanks to goals from Callum Robinson (x2) and Kyle Bartley#WBACHE pic.twitter.com/s9H7W3JT6I

— Premier League (@premierleague) September 26, 2020
Robinson's Second Goal
After going 1-0 behind following a Callum Robinson goal within the first five minutes, Chelsea began to gain momentum and look poised to equalise sooner or later.
As they tried to play the ball out from the back, Silva made the most basic of mistakes. He failed to control the ball and before he knew it Robinson had stolen it from him. Silva tried to tackle but ends up falling on his backside, only getting back up to in time to witness Robinson fire the ball past Willy Caballero.
Of course, it's a very basic mistake that will likely haunt Silva, but Robinson's pressing and finish deserve credit, too.
Silva's ability to recover from such mistakes is part of the reason he was signed. He is no longer at the level he was in terms of quality, but the signing was made because of the player's experience, and the guidance he can offer to a squad of young players.
If there's anyone at the club who can handle a frustrating mistake, it's the man who was a part of the squad in Brazil's famous 7-1 defeat by Germany at the 2014 World Cup.
Captaincy
Despite plenty of experience in the captain's role for previous clubs and his country, it still seemed odd to see Silva come out on his Premier League debut wearing the armband for Chelsea.
With neither César Azpilicueta nor Jorginho in the starting XI, the duties fell upon the 36-year-old. Being handed captaincy in his second senior appearance for a club certainly put a lot of pressure on the Brazilian, especially when he can't communicate with a number of teammates due to the language barrier.
It would have made more sense for N'Golo Kanté or Marcos Alonso to be third-choice captain, considering their time at the club and linguistic diversity.
Silva's captaincy demonstrates how poor the starting XI in the first half was. It's peculiar that Azpilicueta was chosen for the game against Barnsley rather than the one at the Hawthorns. Lampard's selection was hugely at fault.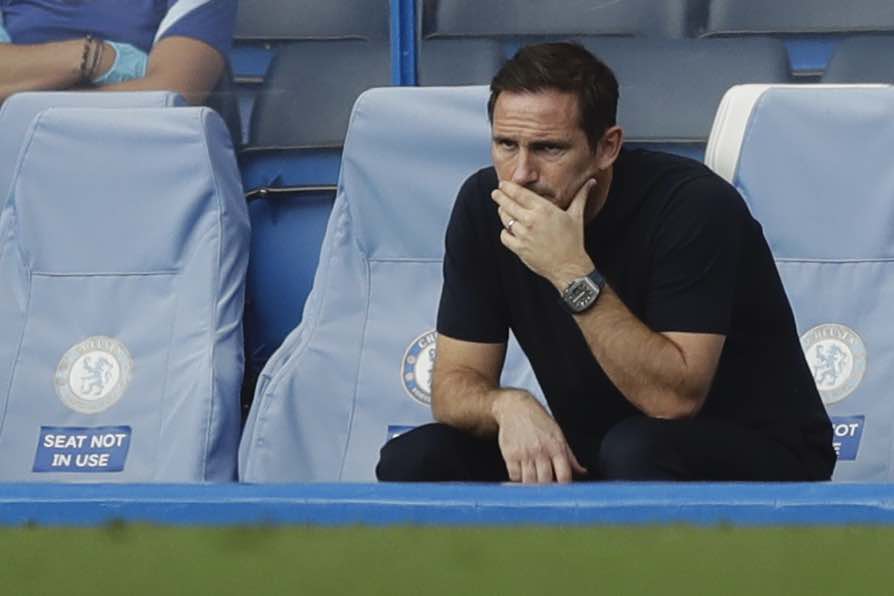 Poor Team Performance
The points dropped by Chelsea were not solely down to Silva, and were also due to poor performances from other defensive players. He was left on the lurch by his colleagues, with Alonso and Reece James both getting yellow cards early in the game. The third goal shows this, with defenders too afraid to make a tackle due to the risk of being sent off.
What Silva's poor performance demonstrates more than anything is that Chelsea have already begun to become slightly complacent and pay little attention to the defensive side of their game.
With their big attack-minded signings, they have already fallen into bad old defensive habits. But singling out a single defender is not the solution.
Chelsea's issues are much deeper than just one ageing centre back or problem goalkeeping. Lampard needs to address all these issues soon if he is to meet his targets this season.