By Andy Jones.
Thiago Alcantara has been heavily linked with Liverpool all summer, and whilst reports continue to circulate around the transfer rumour mill, the Spanish international remains at Bayern Munich as things stand.
The latest reports from Germany indicate that Thiago has been given an extended holiday, which could suggest he's also being given time to negotiate his next move.
Thiago wants a new challenge and the Bavarian club have valued the midfielder at around £30m. This fee appears to have been deemed too large by the Anfield hierarchy, especially for a player approaching 30 and especially for one whose current contract expires in 2021.
Fenway Sports Group (FSG), Liverpool's owners, have always adhered to a strict policy of not spending big on ageing players, no matter how good they are.
Where Would Thiago Fit At Liverpool?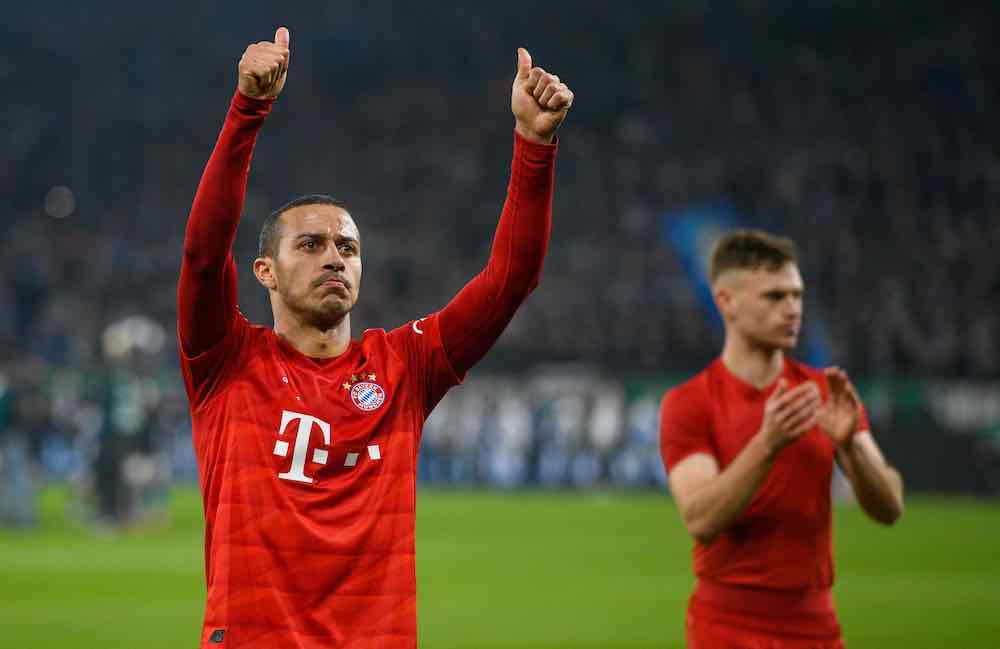 Liverpool fans are prepared to welcome the Spaniard with open arms. He is seen as being able to take the club to the next level, if that is at all possible given their recent success. Jürgen Klopp's side have accumulated 196 points over two seasons in the Premier League, and anyone will be hard pushed to find a weakness within their ranks.
Thiago would, however, offer the Reds an alternative in midfield, not only being able to play as a deep-lying midfielder, but his passing and technical ability mean he is as capable, if not better, further forward, where his skills can be used to effectively make an impact in the final third.
"Thiago can play in three, four or five positions in the midfield," said Pep Guardiola, when the current Manchester City manager signed Thiago from Barcelona when managing Bayern in 2013.
Guardiola, speaking to the official Bundesliga site went on to say: "He has so much quality, above all his mentality. He always thinks that everything is possible, he has no fear." An endorsement from one of the worlds best coaches is high praise indeed.
Liverpool's current crop of midfielders, as good as they are, have been described as tireless and hard-working but never have they been seen as technical players who can unlock a defence.
Thiago is just that and more. He had a pass completion rate of 90.5% in the Bundesliga and made an average of three successful dribbles per game. For Liverpool, only Georginio Wijnaldum has a better pass completion (90.8%) and only Naby Keita comes close to Thiago's ability to drive forward with the ball at his feet and open up defences.
Along with the Spaniard's ability to pass and create, he will bring invaluable experience to a Liverpool side looking to defend their Premier League crown. Thiago has won seven league titles whilst in Germany and recently lifted the Champions League after Bayern overcame French champions Paris Saint-Germain in last month's final.
The Wijnaldum Effect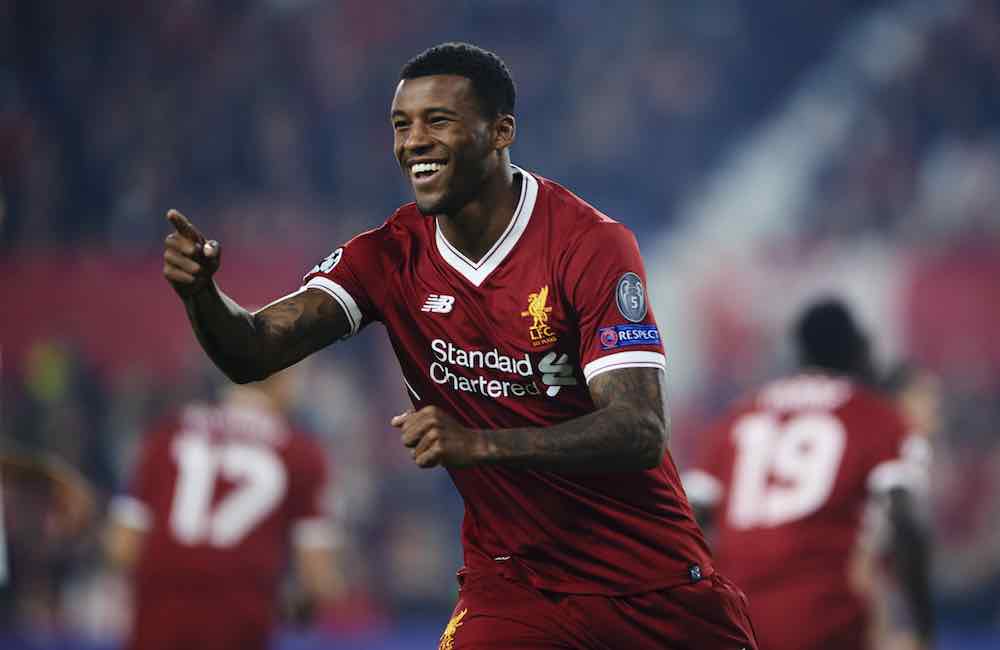 Liverpool's transfer policy this summer, and ultimately the possibility to sign Thiago, seems to be down to whatever decision Wijnaldum makes over his future.
The Dutch international will be out of contract next summer and is attracting attention from his former national team coach, now Barcelona manager, Ronald Koeman. The Liverpool board have told Klopp he must offload a midfielder first before they release funds to bring Thiago in.
Klopp is due to hold talks with Wijnaldum over the Dutchman's future today and Liverpool fans will be hoping this issue gets resolved one way or another. Fans would like to see the club add to rather than replace any of their Premier League winning squad, however, FSG seem to be digging their heels in on this one.
Liverpool Fans Nervous At Lack Of Transfers…
The Liverpool board appear determined not to spend any money this summer beyond that brought in through player sales. Liverpool fans have been making their voices heard on social media as the Anfield hierarchy, at least for now, appear to be unwilling to buy players in the current financial climate brought on by the COVID-19 pandemic.
Transfer targets Timo Werner and Kai Havertz had previously been linked with a move to Anfield, with Klopp a keen admirer of both of his compatriots. Werner and Havertz were subsequently snapped up by Chelsea for £45m and £71m respectively — transfer fees the Merseyside club were unwilling to pay.
It's a notion that also seems to be a stumbling block for any deal with Thiago.