Jerry Mancini spoke to Paraguayan-American football journalist Roberto Rojas about Rodney Redes joining Austin FC, Erik López playing for Atlanta United, and Miguel Almiron being the subject of transfer rumours in Europe.
---
Austin FC are not set to kick off in Major League Soccer until 2021. They recently announced their first signing — 20-year-old Paraguayan forward, Rodney Redes. What kind of player is he and what qualities can he bring to MLS?
"You would expect Josh Wolff to play in a 4-3-3 which makes sense when you talk about a player like Redes. I think Redes is someone that has been really interesting and has earned a lot of plaudits in Paraguay playing for Club Guarani. I think this is his third professional year and it's been kind of a revelation period for him so far.
"He's a player I think can go along way, helping this new franchise and the league as well. I think what you're going to get with Redes [is] someone very quick, very strong, very versatile as well. Even though his best position is playing as a winger, I think you'd like to see him also play as a midfielder or a second striker if need to be.
"He's someone who likes to go forward when needed, he can go back and help out the defence with his marking and defensive attributes. So, I think he's really a player that has what it takes to be a good player for Austin FC, and hopefully for the league.
"At his age (he's only 20 years old) he's kind of following in the footsteps of many South Americans who are now heading to MLS and seeing that as a springboard, to go jump into a bigger league which obviously would mean somewhere in Europe.
"I think you're really going to get a player that's very disciplined, someone that has the attributes as a winger or a main forward. The one thing he does need to do is improve on some of his finishing. When he's in the box, sometimes you want him to score — because of fear he tries to make a pass instead going for goal.
"I think he's raising his confidence. He's going to finish the year off in Paraguay until he goes to the United States next year and will obviously have experience under his belt."
---
Atlanta are well known for signing South American talent and recently signed Paraguayan teenager Erik López. What can fans expect from their new signing and what qualities can he bring to his new team?
"López only made his professional debut for Club Olimpia last season — in the second half of last year where he played 14 games and scored four goals. At 17, to do that is quite impressive. It was a bit of a shock to see him move to Atlanta so quickly because I figured he needed that one full season as a professional in Paraguay, and then make that jump.
"I think he really is a player that can bring a lot and especially having seen what we saw from Atlanta United at the MLS Is Back Tournament, they don't seem to find the back of the net, they're not getting the most out of Ezequiel Barco [and] they're obviously not going to get the most out of Josef Martínez who is out injured, and is a big loss for them.
"Here comes López, an 18-year-old who has a good eye for goal, great strength, and good speed. He's not someone who could just play as a striker.  He could play as a second striker, he could create if he wants, and he could shift as a winger if he needs to.
"You have a lot of good attributes in a player like him. You're going to find a player who is very disciplined. To do what he did at such a young age proves that he's ready for that big step. I didn't expect it to be so soon but at Atlanta, he could bring that energy and I think he's that player for the future."
---
Josef Martínez has been one of the most sought after players in MLS. In the past three seasons, he scored 90 goals in all competitions. Prior to joining Atlanta, his best season was 13 goals in all competitions with FC Thun. What has allowed him to progress his game to a higher level?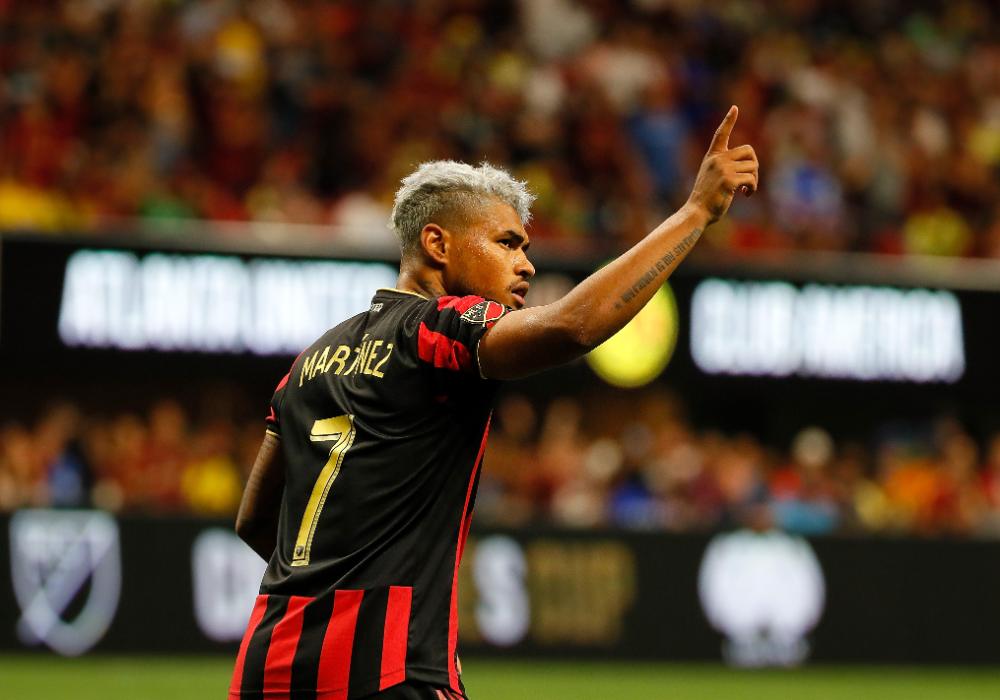 "I think you have someone that is able to demonstrate that flair and who he really is. I think having a manager like Tata Martino and players around him who are functioning in all attacking side that are able to press and for him to be that kind of main striker and goal scorer really helped. He was very fortunate enough to have great players alongside him to help him succeed.
"It's unfortunate we're probably not going to see him for the rest of the season because of his ACL injury. He's an exciting player, he's someone that likes to talk a lot — the whole talk the talk and walk the walk. He's in the prime of his career and who knows what can happen to him next.
"It was a crazy career for him. He was at the right place, at the right time, with the right players and the right manager. That was able to mould him into the player that he is today."
---
Miguel Almirón enjoyed a relatively successful campaign with Newcastle United last season scoring eight goals in all competitions. As a result, he has attracted attention from other clubs such as Atlético Madrid. What has allowed the former Atlanta United man to eventually settle in the English Premier League, become well known, successful, and have other teams come after him?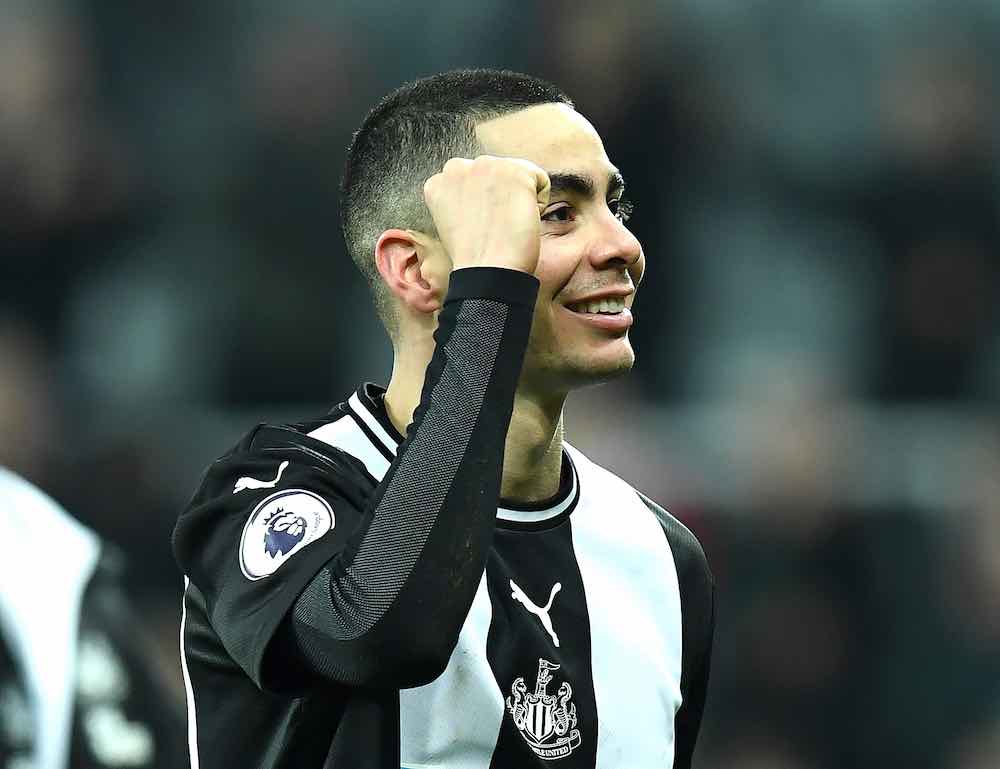 "I think the way that we saw him, that was always the big question when he left Atlanta. How will he be accustomed to a new league, new culture and obviously one of the best leagues in the world, in the Premier League.
"At first, I think it showed the determination of a player that wants to be there. You kind of notice it in the smile that he always had. It's contagious, you know what you're going to get with him.
"I think it's just having that drive, that versatility, and just being happy to be there. Newcastle are a team that perhaps won't contend for anything big, assuming they don't have a big project on display. You can't deny that talent that he has. He just brings that energy, could provide that speed, that technicality and that kind of willingness on the attacking third.
"It really did show. For Almirón it's been great to see him succeed in the Premier League and being the top goal scorer in all competitions with those eight goals. Clearly, he's someone important for the team and Steve Bruce has said that. He's never seen as a player that [hides] and has that drive in his career. When you have someone like him it's special.
"He's transformed into someone that has the ambition, the drive and the technique needed to succeed."