By James Nalton.
Georginio Wijnaldum has played an important part in Jürgen Klopp's first wave of success at Liverpool, but if the club need to sell to buy, and therefore need to sell in order to reshuffle their squad for future challenges, Wijnaldum's next move could play a big part in whether there is a second wave.
Barcelona have been linked with the midfielder who has one season left on his contract at Anfield, but they have had more pressing matters to deal with in recent weeks. A crisis developed and was only partly solved when Lionel Messi decided to stay at the club, albeit very reluctantly. They are now a club seeking some kind of stability on the pitch even if they can't find it off it, and to this end could do much worse than signing Wijnaldum.
Meanwhile, Liverpool have themselves been strongly linked with a midfielder — Bayern Munich's Thiago. The 29-year-old might be seen as a risk given his injury history, but his rare quality and experience mean it's one worth taking.
Use your football knowledge to make bets on the football stock market – Football Index
Supposed new details around these deals will emerge every few days via the transfer rumourmongers, but the situation has been the same for a while now. Thiago is open to leaving Bayern, Klopp is interested in Thiago, a move to Liverpool and the Premier League appeals to the player, but Liverpool will look to sell before they buy. That sale could likely be Wijnaldum to Barcelona, who is wanted by their new manager Ronald Koeman.
This has opened up a Thiago versus Wijnaldum debate which has led to some unfair overlooking of what the Dutchman has brought to Liverpool during the past two successful years, and what he could bring to Barca and La Liga.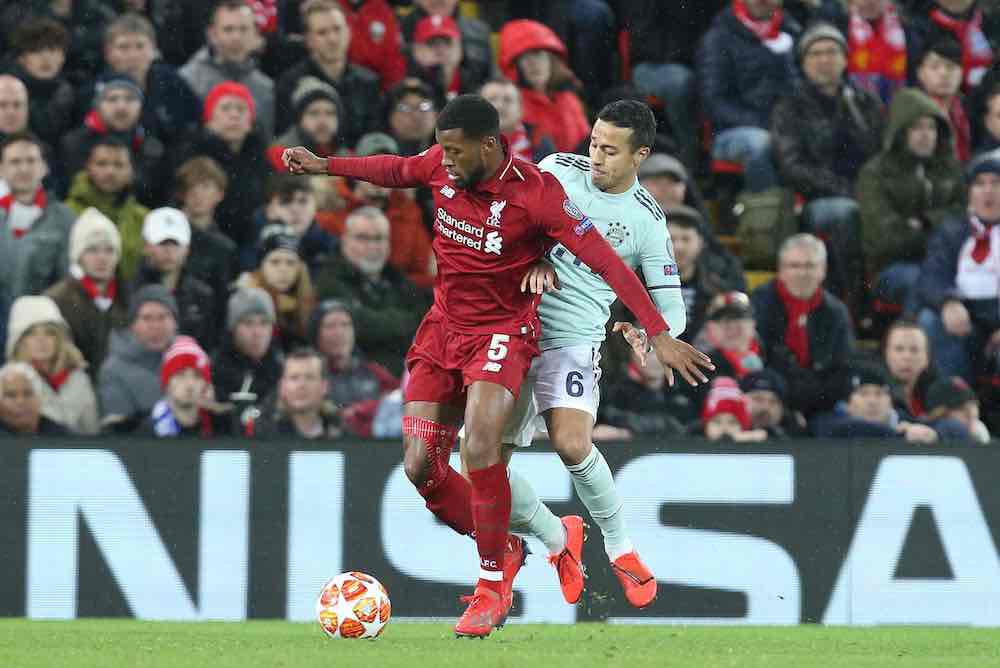 At his best for Liverpool, Wijnaldum has been a facilitator whose work in midfield allows others to take the headlines. If he can get involved in the heart of games he's usually very good. A player whose strength, positioning, and cleverness at shielding the ball can help his team keep possession even in the most pressured situations.
He has topped Liverpool's Premier League pass success charts for the past two seasons, and for the two before that was only just behind centre-back Ragnar Klavan in this regard. In the two most successful seasons in the club's modern history, the No. 5 has been the safe, reliable pair of feet in midfield.
And let's not forget the vital goals Wijnaldum scored against Barcelona in the 2019 Champions League semi-final during that miraculous second-leg comeback at Anfield. He hasn't scored often for Liverpool, but he has scored some big goals.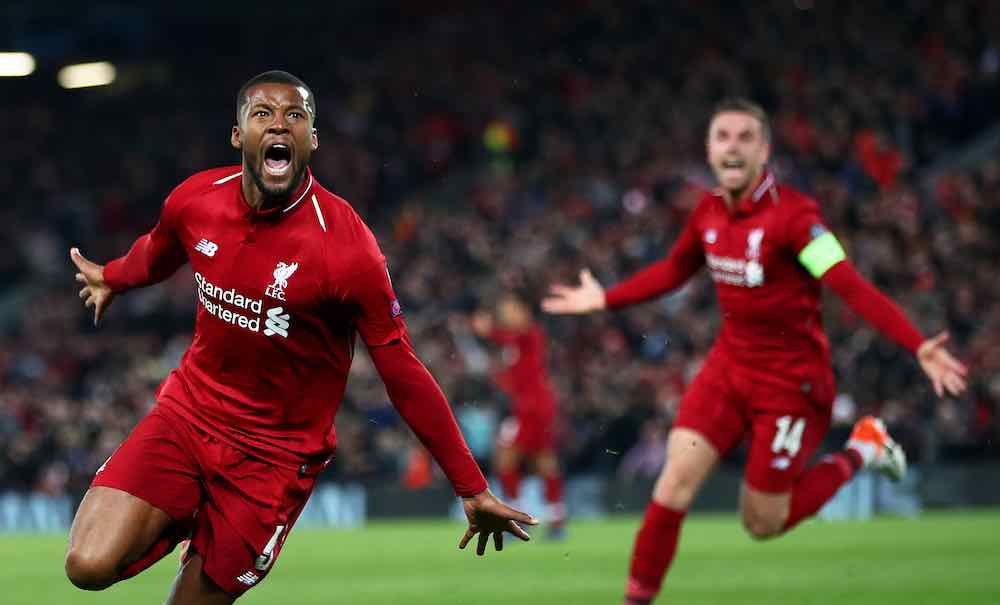 At his worst at Liverpool, it has felt like Wijnaldum goes missing in games. It's true that he's the glue holding the team shape together, and even when he's not touching the ball he's important to the bigger picture. But there are some games that simply pass him by. Opposition runners bypass him, as can the ball when Liverpool have it.
Though Barcelona need some of what Wijnaldum offers at his best, at the same time, what the player is or has been for Liverpool and what he might do for Barcelona under Ronald Koeman could be two different things.
Wijnaldum has 10 goals and three assists from 20 appearances (17 starts) for the Netherlands under Koeman — 0.65 goal contributions per game. Compare that to his 19 goals and 16 assists in 187 appearances for Liverpool — 0.19 goal contributions per game.
This is partly due to playing a more advanced role for his country — an altogether freer role. He might not be so free at Barcelona, given he may have to provide a similar platform for attacking players there to the one he provided at Liverpool, but it wouldn't be a surprise to see an increase in his goal contributions under Koeman at Camp Nou.
Wijnaldum would at least be a good, solid, reliable signing for Barcelona, core qualities they haven't always had from their new signings in recent years. He's also someone Koeman can work with to help put his own stamp on the team and add some support in the dressing room.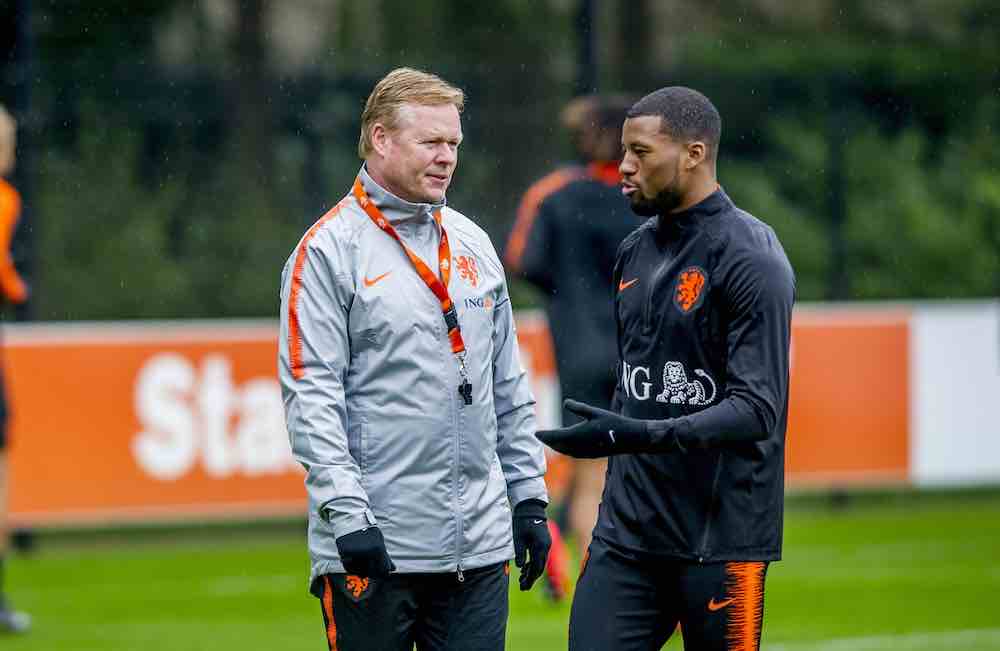 What will Liverpool miss? If Thiago is to be Wijnaldum's replacement, then they might not miss much, and that's not a slight on the Dutchman.
They may be no better or worse off for Wijnaldum staying or going, but they might be worse off if no one arrives in this area of the pitch. It seems given the way the club's owners operate, for that to happen Wijnaldum will have to leave.
If no one arrives, Naby Keita could help in this regard if he himself can keep fit and keep his place in the team, but the addition of Thiago would give Liverpool even more options and even more inventiveness in the middle of the park.
Thiago joining will also give them more options tactically. He has the ball retention of Wijnaldum but is more enterprising when it comes to creating chances directly from his own boot. Like Wijnaldum, he can set the platform, but he can also be the player who launches goalscoring opportunities from it.
He can operate as the deepest midfielder, which could be especially useful if Liverpool plan to use current holding midfielder Fabinho as a fourth choice centre back, and he can also be effective in a more advanced role.
A high work rate and willingness mix things physically in midfield are in place, the only question mark is whether the Spain international can remain fit on the back of such work rate an physical exertion.
For his team to move forward rather than stand still, Klopp needs more creativity directly from his midfield. All other teams seem to be building and strengthening in the transfer market, so the Liverpool manager either needs to do the same, or work out new ways of getting more from what he already has.
Teams have now realised that Liverpool's main creative threat comes from the flanks. If an opposition defence think they can stop Trent Alexander-Arnold and Andy Robertson, they will think they are in with a pretty good chance of stopping Liverpool.
But if the defending champions can add a similar threat through the middle, it will give the opposition another problem to solve and give Liverpool multiple routes towards creating good chances for Mohamed Salah, Sadio Mane, and Roberto Firmino.
Then, if the opposition stop the full-backs then they still have to deal with the midfield. Pack the midfield, then they still have to deal with the full-backs.
Wijnaldum could potentially play a part in this evolution, but if he needs to be sold to further facilitate it, and for Thiago to arrive, then it could be a good move for all involved.
The 29-year-old will get to see out his peak years at one of the biggest clubs in the world, coming off the back of a historic period of success at another of the biggest clubs in the world.
Liverpool could keep Wijnaldum and still be successful, they could add Thiago and still fail to defend their title, but at the moment it feels like they need to twist rather than stick. For Barcelona, Wijnaldum is just about the safest bet they could make.
Buy shares in Georginio Wijnaldum on Football Index – bet on the football stock exchange
---