By Chris Smith.
Weston McKennie's move to Juventus from Schalke 04 generated plenty of excitement among fans of the United States men's national team.
With financial trouble looming over the Veltins-Arena, Schalke have been shedding assets in an attempt to balance the books. As such, McKennie — Juventus' first-ever American player — moves to Turin in a season-long loan for €4.5m, which will rise to €18.5m, with a further €7m in add-ons, once the deal is made permanent.
With Andrea Pirlo in charge following the sacking of Maurizio Sarri, and the likes of Blaise Matuidi and Miralem Pjanic heading out the door, replaced by Arthur Melo and McKennie, it's all change at the Allianz Stadium.
So, what can McKennie offer the Juventus midfield as they bid to seal a 10th consecutive Serie A title and end their long Champions League hoodoo?
Lungs, Legs And Leadership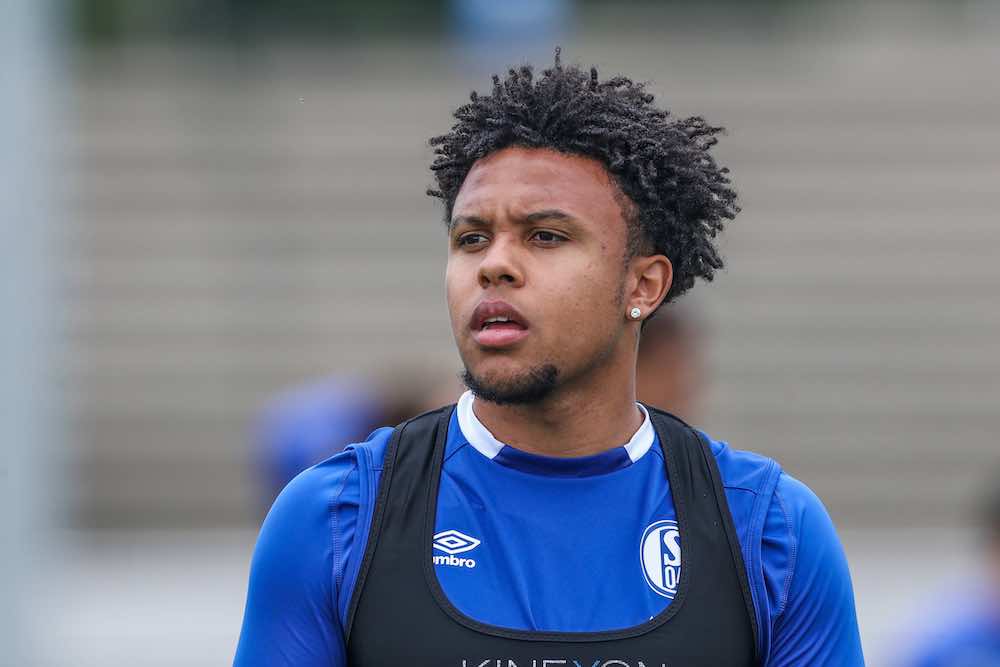 Juventus' domination of Serie A went into its ninth season in 2019/20 but, this time, they only finished a single point ahead of Inter Milan. Had the sides around them capitalised on the Old Lady's errors, it could have been a very different story. Furthermore, their long-running Champions League pain continued, crashing out at the round-of-16 stage at the hands of Lyon.
Undoubtedly Juve's weakest area of the pitch was midfield — strange considering last season's squad consisted of the likes of Matuidi, Pjanic and Aaron Ramsey, as well as Adrien Rabiot, Sami Khedira and Rodrigo Bentancur.
The main issue was that most of the aforementioned players are coming toward the twilight of their careers and all of them wanted to fill the same space on the pitch, with the exception of Ramsey. Effectively, this robbed Juventus of both legs and creativity in the middle of the pitch.
This is illustrated in the passing sonar graphic from the Twenty3 Toolbox, based on average starting XI, which shows a high concentration of sideways and backwards passes from the midfield, and a lack of ambitious balls forward into Juve's forward line.
In McKennie, Juventus are signing the ultimate box-to-box midfielder. The 19-time United States international has endless reserves of energy, allowing him to get involved in his side's attacking phases at one end of the pitch, then immediately track back to break up opposition counter-attacks when required.
"My strong point is the recovery of possession," McKennie said upon his Juventus unveiling. "I talked to Pirlo and he appreciates this feature. We are on the same wavelength as to my position on the pitch."
The 22-year-old created the fourth-highest number of chances (17) among Schalke players in the Bundesliga last season and averaged a healthy 36.05 passes and 1.17 take-ons per 90 minutes. At the other end of the pitch, McKennie made 38 tackles and 46 interceptions in 28 Bundesliga appearances.
While he doesn't rank at the top of any of those metrics for Schalke, he places high up in every single one, showing a wide-ranging influence on the pitch. His heatmap and defensive actions map below illustrate just how much McKennie got about the pitch in 2019/20.
Juventus are clearly getting a midfield who is as robust in the challenge as he is confident in possession and they're both qualities which were sorely lacking in Turin last season.
An Underrated Goal Threat
Now, it must be stated that Schalke's 12th-place finish last season truly flattered them. Die Königsblauen were tragic following the resumption of football and only managed to place so high up thanks to their efforts before the coronavirus pandemic. Their blunted edge is perfectly reflected in the fact that only the Bundesliga's bottom two teams — Paderborn (37) and Fortuna Dusseldorf (36) — ended the campaign with fewer goals than their 38.
On the face of it, McKennie's three-goal haul might not look that impressive. However, when you factor in that two of those goals came after lockdown in a stretch where Schalke managed to score just five times in nine games, you begin to sense that this was quite the achievement.
What's more, this all came after McKennie had managed just two career goals at club level prior to last season and his haul of five goals in 12 international caps for the USA in 2019 — six in 19 overall — is evidence of a player clearly working on his influence in the final third.
His shot map from the 2019/20 Bundesliga season below shows that McKennie, in fact, executed three very difficult finishes to notch his goals, while the former FC Dallas man was regularly finding himself in the box to get a chance to score.
With improved service from the likes of Paulo Dybala and Alex Sandro, as well as learning from Cristiano Ronaldo — a prospect McKennie says he's looking forward to — one can only wonder what his goal tally will stand at come the end of the 2020/21 Serie A season.
Low Risk
Given Juventus' tendency to look for free transfers and pre-contract agreements, this transfer feels like a small step away from their modus operandi. However, the fact that it is initially a loan deal does give it that low sense of risk which will undoubtedly make it favourable for the powers that be at the reigning Serie A champions.
McKennie is a player already high on experience both in European football and at international level having played 91 times for Schalke — including in the Champions League — and in the 2019 CONCACAF Gold Cup final with the United States, ultimately losing 1-0 to Mexico.
If he doesn't quite fit, they can be sure not to trigger the buyout clause and only a comparatively small sum of money is lost. If he's a success, €18.5m is hardly a paradigm-shifting fee for a player who has improved your team and still has his best years ahead of him.