By Jerry Mancini.
Having begun their season with a 3-1 win against Brighton and Hove Albion, Chelsea entered Sunday's match against Liverpool in search of their second straight win but failed to impress against the defending champions at Stamford Bridge.
Sadio Mane scored a brace for the visitors to give them an ideal start to their title defence, having beaten Leeds United on opening day.
Liverpool were the dominant team in the first half and controlled possession (61%-41%), but Chelsea managed to keep Jürgen Klopp's side at bay.
Then, right before half time, the Blues made a costly error that gave Liverpool the upper hand going into the second half.
Mane was hauled down by Andreas Christensen in first-half injury time, with the Dane being shown a red card after referee Paul Tierney checked the monitor.
Lampard: If we don't make that mistake for the second goal and you score the penalty, it's 1-1.

— This Is Anfield (@thisisanfield) September 20, 2020
Liverpool turned up the tempo in their game, bringing on new signing Thiago at half time, and were in and around the box with wave after wave of attacks.
Mane scored a header to round off a brilliant move between the Liverpool players, involving Thiago, Mohamed Salah, and Roberto Firmino.
Minutes later, Liverpool extended their lead following an error from Chelsea goalkeeper Kepa. Mane was lively in defence, pressing the Spaniard as he tried to play out from the back. His pass went directly towards the Senegalese who made no mistake with his finish.
Kepa was not blameless for the earlier sending off, either, as he hesitated when coming out of his box and would have lost the foot race to Salah were it not for Christensen's costly intervention.
Kepa's problems continue to give Lampard plenty to think about. The 25-year-old continues to show little confidence, and with Edouard Mendy arriving from Stade Rennais, he could soon lose his place as Chelsea's No. 1.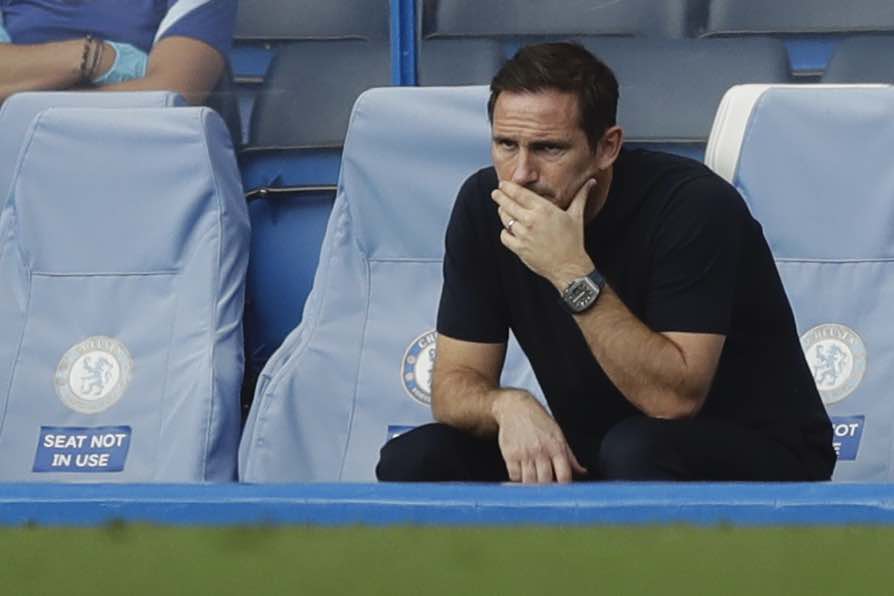 "My job is to try and give him confidence because a goalkeeper absolutely relies on confidence," Lampard said of Kepa's recent struggles.
"It's a clear mistake that's cost us and Kepa has accepted that as he should do — he holds his hands up,"
"We have to be a group and accept that with joint responsibility because these things do happen but it's obviously a clear mistake. He has to keep working and have support around him."
Late in the match, Timo Werner gave Chelsea a glimmer of hope when he was fouled in the box by Thiago, but Jorginho's penalty was saved by Alisson.
Aside from earning his side a penalty, it has been a slow start to Werner's season at his new club. He has shown great pace and speed but has not been clinical enough in the final third.
While he hasn't scored in the first two games of the season, Lampard has been satisfied with his new acquisition.
"I'm very pleased with his start," said Lampard. "We brought him to the club for the attributes that we're seeing — speed, individual moments and we will see goals from him.
"In the second half it was difficult for him but he came up with a moment that could have got us back into the game. I'm delighted with him and we're going to see a lot more."
Kai Havertz is in the same predicament as he finished the match with 23 touches and 14 passes. He wasn't heavily involved in the game and struggled to get going.
With Chelsea showing weaknesses in defence, they will surely hope that Thiago Silva and Ben Chilwell will be ready to make their team debuts soon, and Mendy's arrival this week should spell the end for Kepa.
As for Liverpool, they continue to show why they are one of the best teams in all of football. Chelsea had their chance to prove that they are ready to play with the elite clubs in the English Premier League and will go through learning pains as a result of this defeat.