By Jerry Mancini.
The thought of Ayo Akinola setting records, being a difference-maker and making an impact for Toronto FC early in the season may have been far fetched.
When the 2020 Major League Soccer season started back in February, Jozy Altidore was primed to be Toronto FC's number nine. The forward was entering his sixth season at the club and has been a vital piece in their recent success. In the past five seasons, he has amassed 74 goals in all competitions and has helped his team win numerous trophies. Since Altidore arrived, he has been a constant threat up front for TFC.
When the forward was injured or showed poor form in recent seasons, players such as ex-TFC star Sebastian Giovinco and last season's new arrival, Alejandro Pozuelo, served well in his absence. Altidore wore the captain's armband at the start of the season in place of an injured Michael Bradley. The season had to be halted due to Covid-19 but after a three-month layoff, MLS resumed with the MLS Is Back Tournament.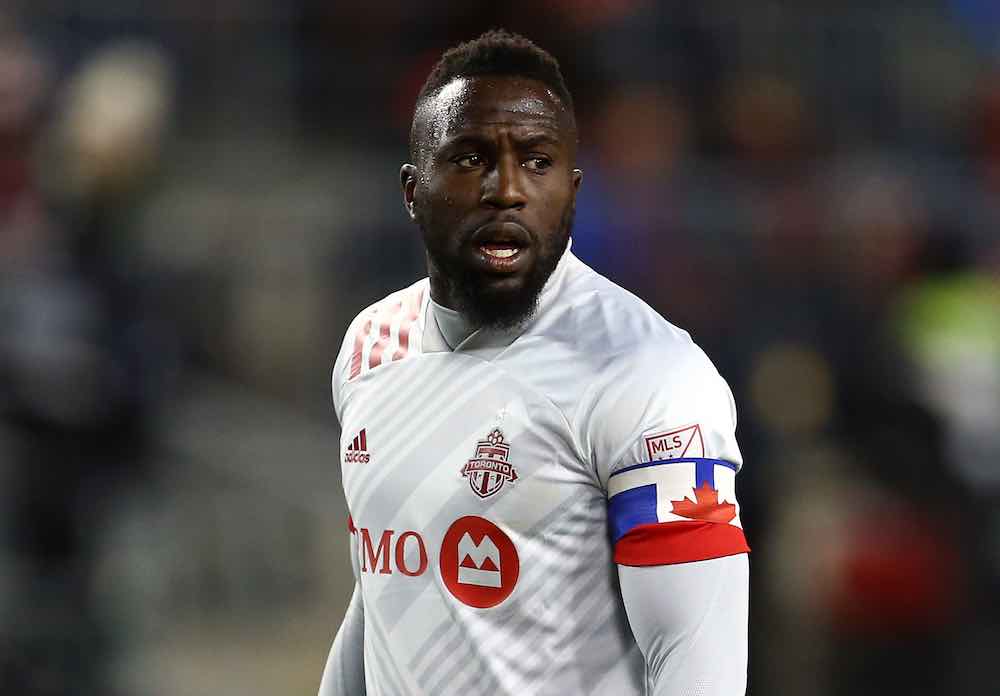 Entering the tournament in Orlando, Bradley returned from his injury and Pablo Piatti was ready to make his anticipated debut for the Reds, yet one familiar face was not ready to return to the line-up. TFC had to manage without their star striker as Altidore was deemed unfit to play in their opening two matches.
This altered the way TFC had to approach their first two matches and forced Greg Vanney to make changes to his line-up. The TFC manager decided to give Akinola an opportunity to start up-front. With Altidore being the everyday starter, the forward now had his chance to show Vanney what he was capable of. Heading into the tournament, he had only scored once in twelve matches with TFC.
Akinola delivered two superb performances and scored five goals in Toronto's first two matches in the MLS Is Back Tournament. He has gained a lot of attention in MLS, already breaking records and becoming the first player to score a hat-trick in the 401 Derby. Notable players such as Altidore, Giovinco and Didier Drogba weren't able to accomplish this feat.
The young forward started his career in the TFC Academy in 2015, where he spent two seasons with Toronto FC II. On December 18th, 2017, he officially signed as a homegrown player with Toronto FC. He became the 15th player in the club's history to graduate from their academy and sign with the first team. The patience to let Akinola develop, mature and learn the fundamentals has been key in his game.
The forward can make smarts runs into the box and use the space given to separate himself from defenders. His strength, physicality and speed are his greatest assets. Akinola has the ability to play off the defender before the ball arrives to him. He uses his body well and looks for contact before the ball reaches him, making him harder to defend against.
In their opening game against DC United, Akinola scored with a powerful shot from distance. He has the ability to score from long range and has a riveting shot. He followed up with another impressive performance as he scored a hat-trick against the Montreal Impact.
Akinola has recently returned from his injury and hasn't lost a step in his game. In their match against DC United, Akinola played a pivotal role in their 2-2 draw for TFC. The forward came in place of Altidore in the second half and scored to give his side a temporary lead that was short-lived. Griffin Yow scored right before injury time to steal the win from Toronto and both sides settled for a draw.
Nonetheless, Akinola is proving that he is a high-calibre player and one who could take the reigns as the starter in the time being.
Altidore has struggled to find the back of the net so far this season, bagging just twice in eleven matches. Akinola has made the most of his opportunities, yet Vanney alluded that one player's struggles come down to the whole team rather than just the individual.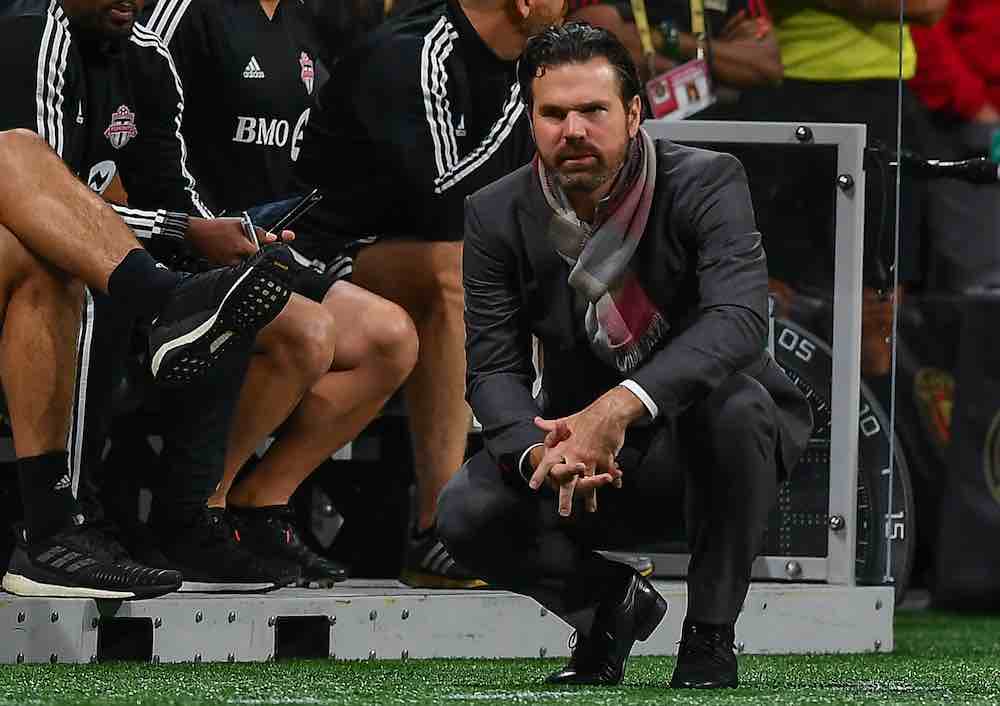 "I don't think it's about one player. It's about the team structure, the team concept and everybody doing their piece makes everybody else better," he said when asked to compare Akinola and Altidore. "So that was a little of the difference between the first half and second half."
With Altidore off to the worst start in his career with Toronto FC, having more than one option is never a problem. With Akinola fully healthy and at Vanney's disposal, this is surely a benefit for his team.