By Cain Smith.
Liverpool are the current Premier League champions and look likely to be fighting for top spot again this season.
Jürgen Klopp's side are well known for their pressing and counter-pressing, and are one of the best teams in Europe in this department.
The manager wants his team to press the opposition whether they are in the Liverpool box, the centre circle or even in their own box. The tenacity Liverpool show when out of possession is part of what makes them so successful.
However, any team that presses so high as a unit will undoubtedly leave open a threat to their defensive line, in particular, the ball in behind.
Due to the high defensive line Liverpool use, there is often space in for the opposition to play the ball into. This was rarely taken advantage of in previous seasons, but in matches against both Leeds United and Aston Villa, Liverpool's high line has been exposed and has been more talked-about as a result.
The defeat 7-2 defeat at Villa Park was nothing short of embarrassing for the champions. While Villa might have had some luck via three deflected goals, Klopp's men were punished for their high defensive line on a number of occasions.
One of these came from a set-piece. The Premier League has witnessed some interesting defending strategies from set-pieces, with Carlo Ancelotti's Everton dropping incredibly deep at times, but their Merseyside neighbours do the complete opposite.
This gave Ross Barkley the chance to find Trezeguet behind the line and the Egyptian was able to square for Ollie Watkins to complete his hat-trick.
Watkins' second goal saw Jack Grealish take full advantage of the ridiculously high line Liverpool operated with.
The image below is in the build-up to this goal and the Villa captain has possession in the middle third of the pitch and the Liverpool backline was no more than 10 yards away from the England international. He slid the ball in behind with ease and Watkins took full advantage of it with a sublime finish into the top right-hand corner of the Liverpool goal.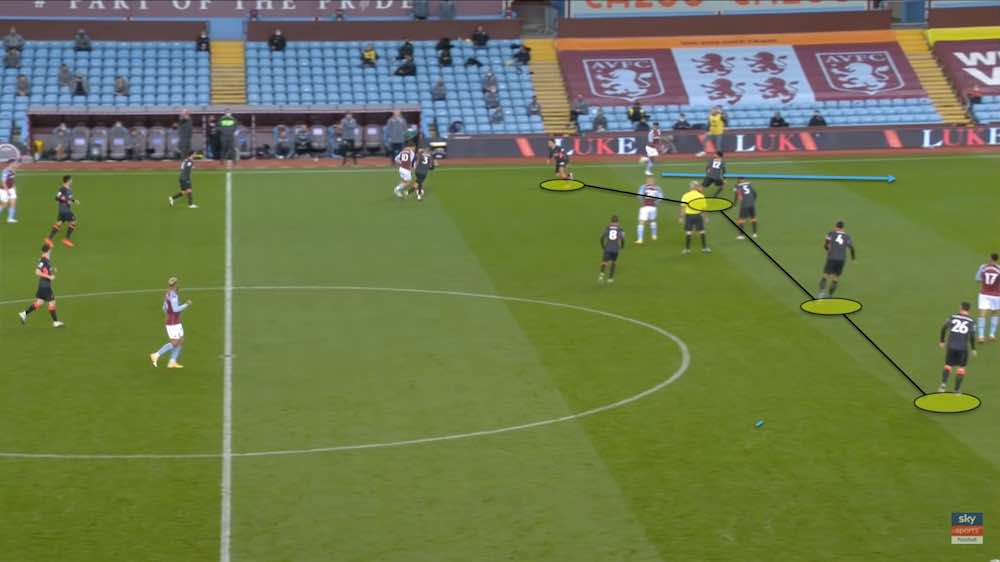 On the other hand, this high line has also played a big part in Liverpool's success. As previously mentioned, their press is one of their major strengths, but it is now obvious teams are going to start looking to exploit this as Leeds and Aston Villa already have.
The Merseyside derby is Liverpool's next match and, as Premier League fans have already seen, James Rodríguez can unlock a defence with a single pass multiple times a game. If Everton manage to find the Colombian in transitions, they could be laughing — something they haven't done in this fixture since their last win in 2010.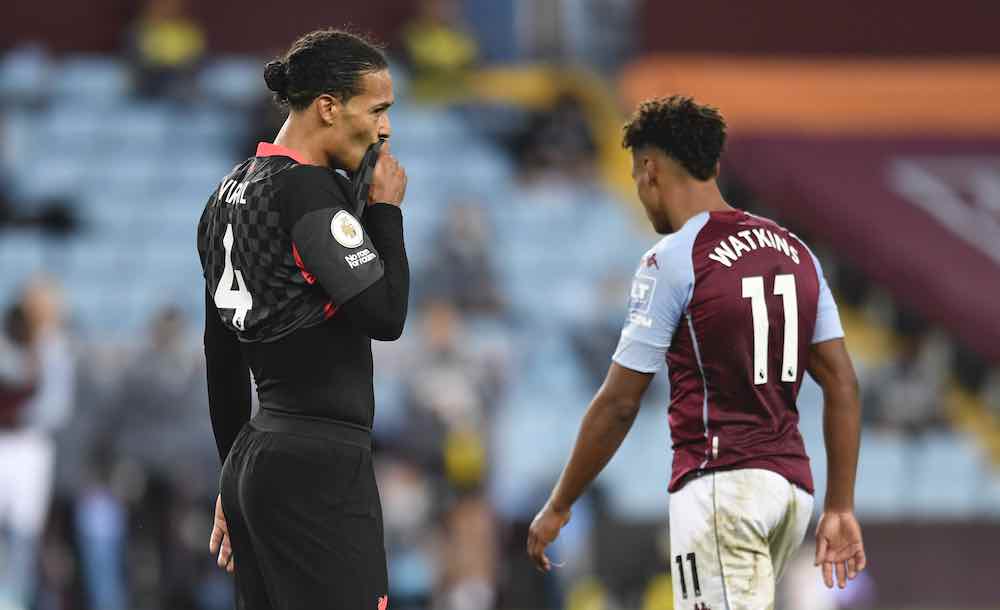 Despite this apparent weakness, Klopp's side are still likely to be fighting for the title at the end of the season.
Even if teams can take advantage of their defensive structure, Liverpool will still be one of the biggest threats in attack. Mohamed Salah and Sadio Mane are already firing on all cylinders with eight goals between them in the league.
It is likely, though, that many Premier League and Champions League managers will have the high line at the forefront of their tactical plan when they face the champions.
As they have in previous seasons, Liverpool need to make sure it is much more a strength than it is a weakness.