By Raj Chopra.
Paris, the City that exudes love and romance will be high on Manchester United's favourite destinations right now following a well-deserved victory against Paris Saint-Germain.
PSG, last year's Champions League finalists, were expected to dominate and defeat Man United comprehensively at the Parc des Princes in their opening game of this season's competition, but United had other plans, and came away having beaten PSG, just as they did over two legs in the 2018/19 season.
From the start, United looked like a team with purpose. They closed down PSG's attacking threat collectively, supporting one another and ensuring PSG were unable to build any momentum.
The United outfield team in an unfamiliar strip of white with black stripes were visibly moving in unison. As attacks from PSG developed on the right, left or centre, United's defensive midfielders Fred and Scott McTominay quickly pressed supported by the defence and wing backs.
There was an intensity to United's game that increased every time the ball landed at the feet of Neymar or Kylian Mbappe.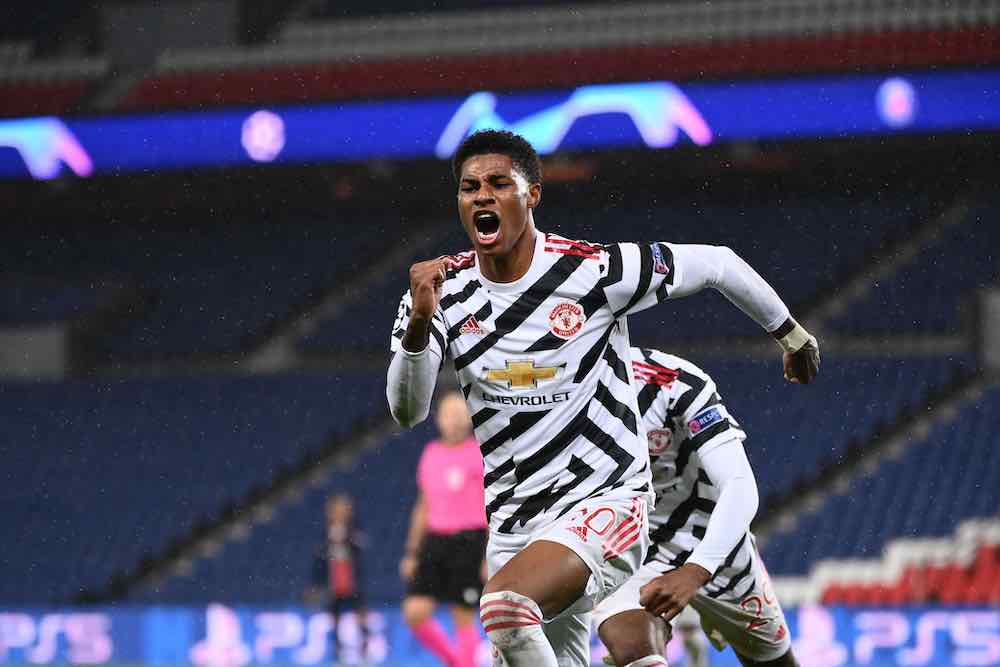 Bruno Fernandes showed nerves of steel having had a penalty saved by Keylor Navas after Anthony Martial was tripped in the area by Abdou Diallo. The referee ordered the penalty to be taken again as Navas had ventured off his line before the ball was struck, and Fernandes, who had also missed his previous penalty against Newcastle, sent Navas the wrong way to open the scoring.
A Martial own goal brought PSG level, but it would be unfair to say it was deserved as United had looked the better team. Then, on 86 minutes, Marcus Rashford once again delivered in Paris, firing across Navas to give United a 2-1 lead. This winning goal by Rashford was world-class and left PSG stunned once again.
Ole Gunnar Solskjaer has taken a lot of criticism recently, with a number of people questioning his credibility as United's manager. But for all of his previous misgivings, credit must be given when credit is due, and much of the credit for this victory should be given to the decisions made by the United boss.
Solskjaer changed the formation to a defensive three supported by wing-backs, which gave United width and defensive support when needed. He put trust in Axel Tuanzebe and the new signing Alex Telles, and both players repaid their manager with very good performances.
22-year-old Tuanzebe played with assurance and belief — something that has been lacking from United's defence recently. The young defender also demonstrated his pace in a race to the ball with Mbappe, who is famously no slouch but was matched by Tuanzebe.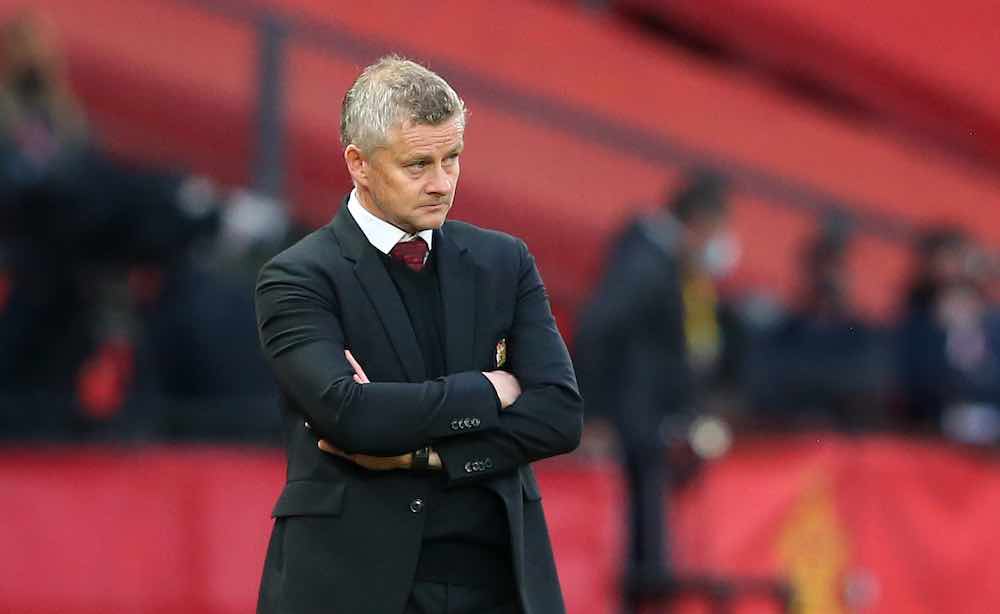 With this win comes even more big decisions that need to be made. The first, and probably the most important, is the captaincy. Fernandes wore the armband due to Harry Maguire being unavailable, but since Roy Keane, United have lacked a real leader.
Fernandes has shown he is not afraid to publicly remonstrate with his teammates when they under-perform. Like Keane, he leads by example and is not afraid to share his feelings.
Individuals at United in the recent past have taken advantage of a lack of a foreman-like figure on the pitch, but Fernandes has shown he is not afraid to confront any of his team-mates — something Victor Lindelöf can attest to.
Maguire, although big in stature physically, does not show the same level of desire and will not command the level of intensity this team requires. Fernandes's desire to win brings a sense of integrity to the team because anyone seen not to be putting in the effort will be exposed.
Another major decision Solskjaer has is the much talked about centre-back pairing. He has now tried and tested varying combinations with all centre-backs available to him all showing major frailties at some point. One much-talked-about problem is United's inadequacies defending one on one, with pace being the main issue. Tuanzebe showed yesterday he has the tools to solve that problem.
Solskjaer has a decision now moving forward. Does he continue to adopt the philosophy that Maguire is his number one centre-back requiring a partner, bringing in Tuanzebe to partner Maguire? Or does he opt to keep the team that played PSG unchanged, dropping Maguire?
There is also the Paul Pogba situation. One notable aspect of United's midfield in the last two games has been the discipline in the defensive midfield position. Fred and McTominay may not possess the skill set of Pogba in terms of range of passing and dribbling, but what they do possess is tenacity, a will to get the ball back and the presence of mind to make a simple pass.
This simplicity has been lacking from United's team. Pogba, on numerous occasions, has tried to do too much in the defensive third only to be closed down and put his teammates under pressure. The simple ball from Fred and McTominay to Fernandes gave United a fluidity but also some respite when the team needed it. How Solskjaer handles Pogba moving forward could be pivotal to United's season.
There is no doubt that against PSG United's formation, desire, tenacity, and will to work for each other was the best we've seen so far this season. Solskjaer will do himself no harm in using this game as the blueprint for success and building from it.