By Luke James.
Since announcing his hypothetical US Men's National Team (USMNT) roster last month, MLSSoccer.com's Matt Doyle has assumed the role of American soccer's conversation-leader.
Doyle, an analyst well-acquainted with controversial takes, split opinion over his decision to make Matt Turner – of the New England Revolution – his hypothetical number one.
Jozy Altidore took to Instagram to offer a succinct rebuttal:
Social media has responded vociferously to the suggestion that Turner – a 26-year-old who has made just 59 appearances in MLS – could have risen above Zack Steffen in the USMNT's depth chart.
On the surface, Doyle's assertion has the gloss of perfectly timed clickbait – Steffen made his Manchester City debut just days after he was demoted by the Extratime panellist. However, weeks have since elapsed, and the Twittersphere remains enchanted by America's goalkeeping conundrum. Steffen, or Turner?
A Tale Of Contrasting Trajectories
USMNT head coach Gregg Berhalter handed Steffen his MLS debut in 2017. The pair formed a formidable partnership in Ohio, with Steffen quickly establishing himself as the Columbus Crew's primary 'keeper.
The 6'3" Pennsylvania native solidified his place in Berhalter's plans following a string of impressive performances to open the season. Steffen was a constant figure in the Crew side that finished fifth in the Eastern Conference, who later succumbed to Toronto in the Conference Final. Columbus conceded 49 goals en route to the postseason, a marked improvement on the 58 they allowed a year prior.
Steffen's inclusion in the Columbus line-up, however, was only partially premised on his goalkeeping fundamentals. An aggressive sweeper and distributor, the former SC Freiburg prospect gained acclaim for his contributions to the Crew's build-up play. Even so, Steffen ranked fourth in MLS for saves made that year – repelling 98 attempts in 34 regular-season appearances.
With his side leading 1-0 after half-time in late August, Steffen dived low to his left to prevent Zlatan Ibrahimovic from equalising with a headed effort six yards from goal.
The save – integral to the Crew's eventual victory – goes some way to dispelling the claim that Steffen is a profligate shot-stopper.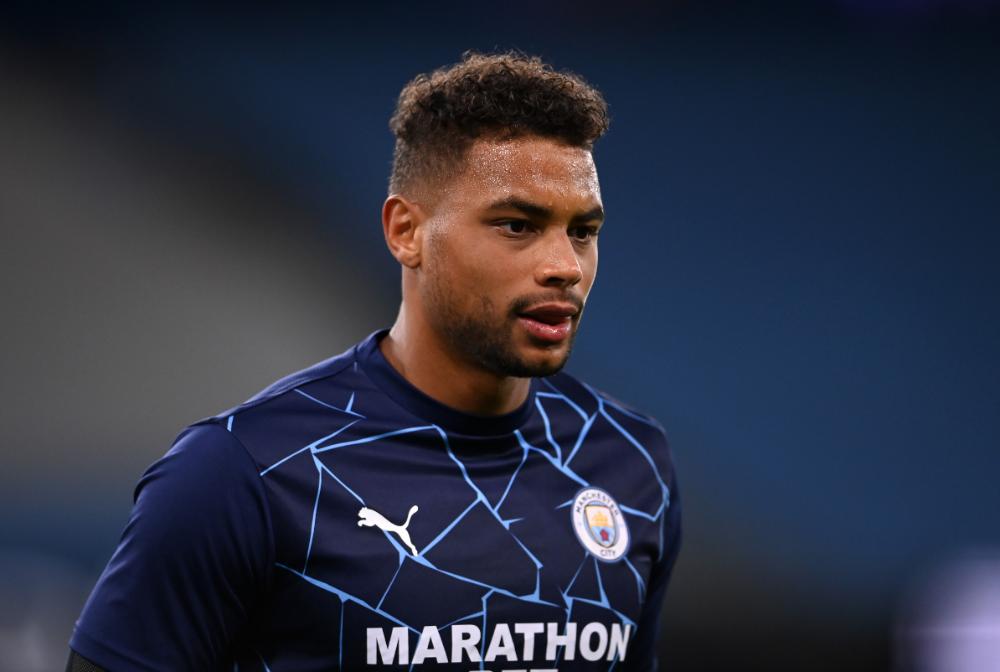 He isn't, but Turner's numbers are certainly more impressive.
Turner's emergence over the last 12 months has been rapid. The Park Ridge-born goalie has solidified his status among the best shot-stoppers in MLS, playing a vital role in New England's resurgence under veteran manager Bruce Arena.
Starting in the Richmond Kickers' 1-0 win over TFC II, Turner made his professional debut in 2016. The capless USMNT goalkeeper made his MLS debut for the Revs two years later, cementing his place as a top-flight talent under the stewardship of Brad Friedel.
Turner's debut season failed to match the heights set by Steffen the year before. His Massachusetts franchise failed to make the play-offs and lost 3-2 in the US Open Cup against Louisville City. Turner, though, has since mounted an impressive ascent, becoming one of New England's most valuable assets.
Steffen, meanwhile, secured a high-profile transfer to Premier League juggernaut Manchester City and spent a season on loan in the Bundesliga with Fortuna Dusseldorf.
With Steffen set to spend the 2020/21 campaign sat on Pep Guardiola's bench, the debate surrounding Berhalter's number one jersey has resurfaced. Seventeen-cap Steffen faces the challenge of a bourgeoning international rookie – both style and substance should impact which 'keeper gets the nod for the national team.
Passer versus stopper, choose your fighter.
(NB – All stats in this section sources from Squawka/Opta)
The 2019/20 season explains why this conversation has come about.

In a comparable number of minutes (1856 – 1530), Turner enjoyed a significant advantage over Steffen in several baseline statistics.
Turner's save percentage (76.86%) betters the numbers put up by Steffen in the Bundesliga (64%). Both 'keepers faced a similar number of shots on target (5.8–5.9), completed clearances at an identical rate (0.6), and made an analogous amount of ball recoveries per 90 minutes (9–9.9).
With Turner leading Steffen by 12-points in the save-percentage race, it becomes apparent that the latter's talents – the attributes that attracted City's interest in the first place – may lay elsewhere.
The incumbent USMNT number one is a significantly more able distributor, helping his side to build possession, thanks to his confidence on the ball. Despite accruing fewer minutes in 2019/20, Steffen completed more passes and sustained a higher pass completion percentage than his MLS counterpart.
Steffen's per 90 output is telling. In the German top flight last term, he completed 19.7 passes per match, upholding a 64.8% pass accuracy rating. The American's passing range has also been subject to praise, 47% of Steffen's long passes found their target during Dusseldorf's relegation campaign.
Turner's passing – although not dangerously defective – is, by contrast, a weakness in his game. The New England Revolution 'keeper made 12.7 passes per 90 minutes last season, racking up an accuracy rate of 57.49%. Over long distances, Turner's pass accuracy slumps to 39.24%.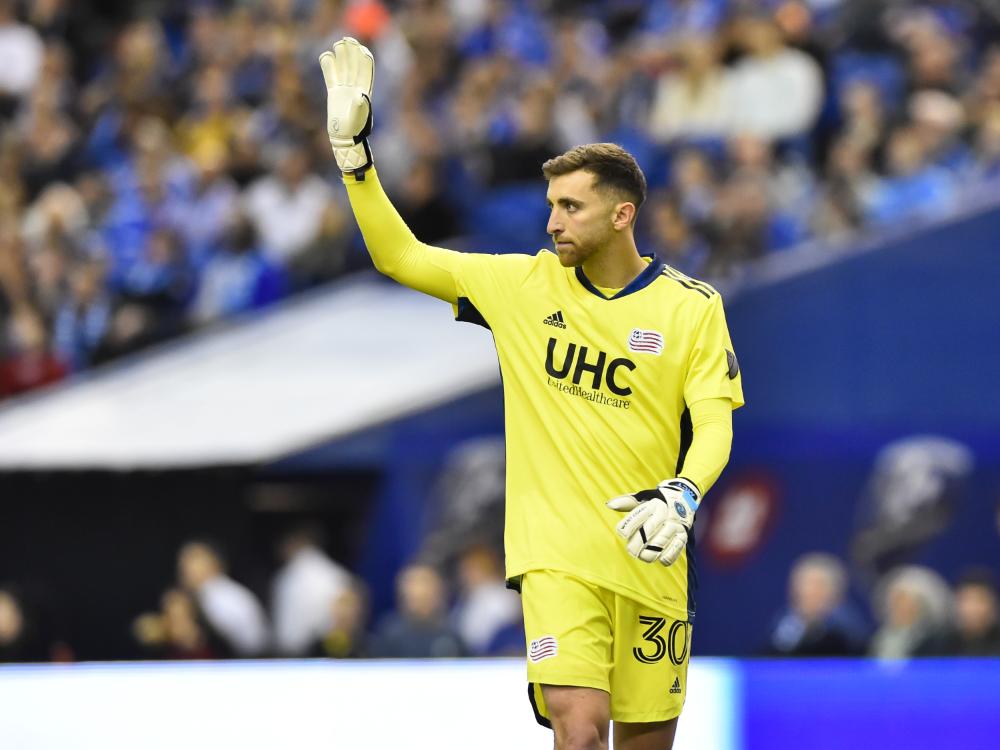 That said, Turner's 70-yard pass against the Philadelphia Union during the MLS is Back Tournament shouldn't be forgotten either.
Ultimately, Turner and Steffen represent the contrasting styles that have conquered the goalkeeping field in recent years. Turner is the archetypal shot-stopper, famed for standing on his head on occasions when his team needs him the most. Steffen is a modern upgrade, an inferior stopper, but a better passer.
Failing to qualify for the 2018 World Cup saw the USMNT suffer abject humiliation. If Berhalter is to reimpose the United States as a World Cup-calibre nation, he must imprint his vision upon the side. Steffen's style is befitting of a team that seeks to build play gradually, Turner offers the antithesis.
Despite offering weaker resistance between the pipes, Steffen is the people's favourite – a preference that belies logic.

When Doyle opined that Turner was America's best goalie, a wave of opposition was released. Why? An element of Euro-snobbery might hold the answer.
All roads lead to Lithuania…
The expected goals (xG) metric is typically used to measure the offensive performance of players and teams. High-quality chances are anointed a higher xG score, with the position from which a shot is taken among an array of factors used to scrutinise an attempt's value.
More recently, xG has been deployed to measure a goalkeeper's effectiveness. By subtracting the number of actual goals conceded from the number of expected goals conceded, analysts can measure a goalies' impact on their team's fortunes.
During his debut season in MLS, Steffen conceded the exact number of goals expected. A year later, in 2018, the Columbus goalkeeper allowed 1.64 more goals than anticipated, ranking him among the bottom quartile of shot-stoppers in MLS. Steffen's form improved ahead of his European move, with the USMNT goalie conceding 1.54 goals fewer than expected.

By comparison, Turner has vastly outperformed expectations since arriving in New England. In 2018, Turner conceded 5.65 fewer goals than projected. A year later, he prevented 8.29 goals from finding twine as forecast.

There is an element of Euro-snobbery to suggestions that Steffen is by far the superior goalkeeper. Ultimately, the statistics tell a different story – one of Steffen excelling as a distributor, but rarely deviating from the median as a shot-stopper.
Amid talk that Turner – who holds a Lithuanian passport – could himself soon move to Europe,
Doyle said: "A year from now, we're going to hear 'he's improved so much since moving to Europe' and that is going to be wrong. Because he is already this good. And if you look at their numbers, limited just to MLS, Turner has been miles beyond what Steffen was able to do in MLS just in terms of keeping the ball out of the back of the net."
On yesterday's show @MattDoyle76 named his #USMNT starting XI for a hypothetical November qualifier.

Agree? Disagree? Listen to the full segment and then send us your lineup! https://t.co/KJLY1ANcJO pic.twitter.com/xmz2pi3Y5r

— Extratime ⚽🗣🎙 (@Extratime) September 22, 2020
Reputationally, Steffen remains streets ahead of his Massachusetts rival. On the field, Turner provides genuine competition to an American goalkeeper on Manchester City's books. Whichever goalie eventually prevails, it says a lot about MLS and American soccer that there is even a conversation to be had.
America, sometimes it's okay to trust Major League Soccer.