By Jordan Villagra.
A Pierre-Emerick Aubameyang penalty in the 68th minute of Sunday's showdown against Manchester United proving to be the deciding goal, giving Arsenal their first victory at Old Trafford in 14 years and their first away win against a top-six opponent since 2015.
Mikel Arteta's side showed their offensive and defensive cohesion as they pressed United's defensive lines throughout the match.
"We wanted to come here and be who we are and be that from the first minute," Arsenal manager Mikel Arteta said after the game.
"I think obviously if you look at the performance, every player needed to be at their best and they were.
"They asked a lot of questions with the way we played, so I'm really, really happy with the performance."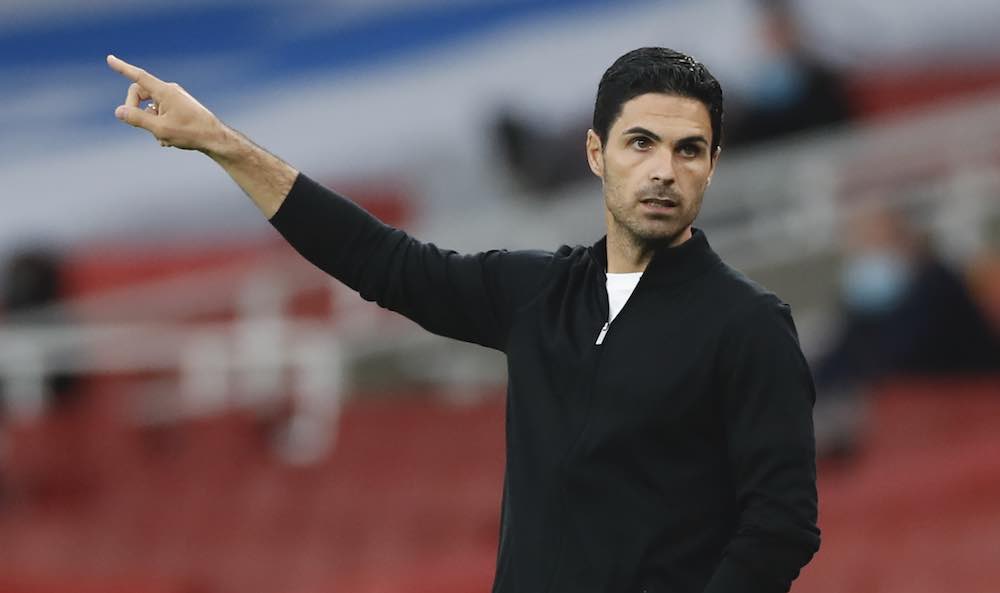 But Arsenal probably wouldn't have achieved this result, much like others, without their new summer signings.
Gabriel Magalhães and Thomas Partey have both been crucial to Arsenal's fluidity on both sides of the ball since their arrivals and were the focal points again on Sunday.
Alongside Mohamed Elneny, Partey was exceptional in controlling Arsenal's midfield, always looking to push the ball up the field and be near build-up plays, in some facet, when Arsenal had possession.
Known as a player that can cover every blade of grass, Partey made United feel his presence on both sides of the pitch with his defensive positioning.
He remained in front of every play and did well to track back quickly, suffocating any kind of opposition progression in midfield areas.
"He was outstanding," ex-United captain Roy Keane said after the game.
"When you watch a player live, that's when you can judge a player and the more I look at him, the more I wish he was in the United midfield.
"He's big, strong, and aggressive, and he can pass it forward. He can deal with the ball."
Partey finished with the most duels won (15), and a pass success of 93%. He was the most complete player on the field on Sunday.
Thomas Partey's stats v Man United:
– 100% long pass accuracy
– 100% aerial duels won
– 93% pass accuracy
– 11 ball recoveries
– 3 successful take-ons
– 3 tackles won
– 2 interceptions
– 2 fouls won

What a BEAST of a performance!🤩 pic.twitter.com/nKD6kvqgPB

— now.arsenal (@now_arsenaI) November 1, 2020
Even with Partey,  Arsenal's project under Arteta won't happen overnight, given the lack of offensive creativity in the final third.
Defensively though, Arsenal have built itself a core of experience (Partey) and youth (Gabriel) which will allow them to continue to compete against the best teams in the Premier League, regardless of much offensive production.
This season, Arsenal has the best defensive record in the league with only seven goals conceded thus far — in large part thanks to their young Brazilian centre back, Gabriel.
Gabriel's game by numbers vs. Man Utd:

92% pass accuracy
66 touches
52 passes
7 duels won
5 tackles (most)
5 ball recoveries
4 clearances
1 block
1 interception
1 clean sheet

A colossal display. pic.twitter.com/HP1jRdohuj

— Squawka Football (@Squawka) November 1, 2020
Gabriel, much like Partey, has adapted very quickly to the pace of the Premier League and has turned many heads in the process.
"I know how tough this league is and you cannot compare it to any league in the world," Arteta said when discussing the early performances of his new signings.
"We tried to bring certain characteristics in the profile of player want for our club. We want to minimise the risk by looking and making sure they're going to contribute to what we want to do as a team,"
Bringing more intensity to Arsenal's defence, Gabriel is a player that likes to go after plays, is great in the air, and isn't afraid to make the tough challenges when it's most needed.
Gabriel did well to press a little higher than the halfway line when Arsenal were in attack, covering any United counters.
The Brazilian's pace and long strides allow him to be at times less conservative and be able to drift away from his box and go in for tackles, as his tackle on Greenwood showed.
Regardless of earning an early yellow card, Gabriel still brought the same intensity and was going in for tackles without hesitation.
His defensive energy seemed to reverberate throughout Arsenal's defensive structure on Sunday, as everyone did well to cover one another and protect their final third.
With seven duels won, five tackles, five ball recoveries, four clearances, and one block, Gabriel was the focal point of the defence for Arsenal and made crucial stops against a Man United side that started to develop their attack in the second half.
Arsenal brought in both players in the summer with the expectation that they would evolve into the foundation of their midfield and defence. Since their arrival, they've quickly become just that, and much more, potentially become two of the best signings that Arsenal's made in a very long time.