By Dhanish Iqbal.
In football, expect the unexpected. Though the huge amounts of money poured into the game has changed it forever, it is still capable of springing surprises that shake it to its core.
An underdog story in sport is welcomed and adored, but this effect is multiplied in European football where the task of rubbing shoulders with the game's richest clubs is gargantuan, growing in difficulty year after year.
Big teams losing unexpectedly in a season is a regular occurrence, but any team who can punch above their weight for an entire season can cement a special legacy in the history books.
Breakout stars burst on to the scene at the right time, before being auctioned off to the big spenders. Average players find a gear they never knew they had, becoming crucial pieces of the puzzle. The last decade has seen some of the most engrossing underdog seasons as clubs come from nowhere to achieve great success.
This series will look back at some of these triumphant seasons.
Leicester City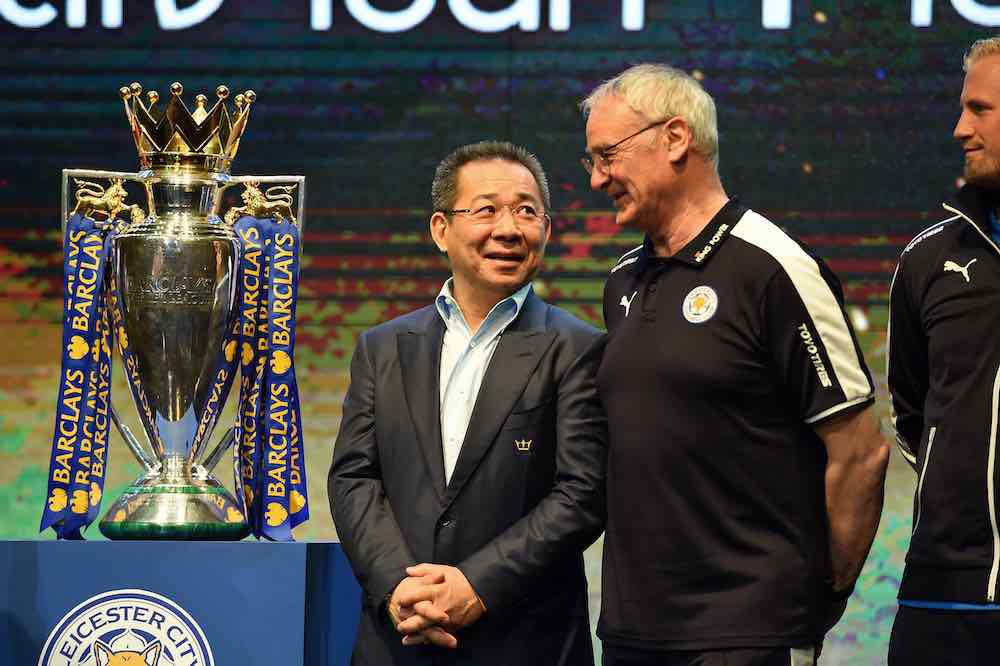 Where else to start but with the greatest achievement in English football.
Leicester City's journey to an improbable league title win began with a scandal during a pre-season tour of Thailand. One of the players involved was James Pearson, the son of the manager in charge at the time, Nigel Pearson. James was sacked by the club along with Tom Hopper and Adam Smith.
This set the wheels in motion for Claudio Ranieri to take over in bizarre circumstances. Infamously, Leicester were given astronomical odds of 5000-1 to win the Premier League, having just about survived relegation the previous year.
These pre-season odds became one of many fascinating subplots in their victory, as it underlined the enormity of the task they faced on their way to this maiden title win.
14 games into the season, Jamie Vardy created history by scoring for the 11th game in a row against Manchester United in a 1-1 draw, and the point meant they sat joint top heading into December.
Leicester adopted a very compact 4-4-2 formation, echoing Arrigo Sacchi's late 1980's AC Milan team, forcing opposition out wide and pouncing on the counter-attack at breakneck speed.
Ranieri's side were spearheaded by two brilliant emerging attackers in the shape of Vardy and Riyad Mahrez, who were becoming unlikely Premier League stars.
It was a lethal combination of pace, trickery, creativity, and a brilliant eye for goal. Mahrez cut in from the flank, and all of a sudden he was as dangerous as a peak Arjen Robben. Slippery and armed with a laser-precision finesse shot, as powerful and as effective those on FIFA video games.
Vardy, on the other hand, could do no wrong. Anything he tried seemed to work. Playing off the shoulder of defences, his lightning speed was overwhelming Premier League teams. The style he discovered that year has since become a trademark, elevating him to one of the deadliest Premier League strikers today.
Winter came, and with it arrived the infamous Premier League Christmas schedule. Leicester's character was tested, and they won just once in five matches.
A late Robert Huth header gave them a win at White Hart Lane against Tottenham on matchday 21, proving to be one of the crucial results of the season to keep them joint top.
Off the back of two huge wins versus Liverpool and, notably, Manchester City in February, they lost to Arsenal which was the onus for the beginning of their title-winning form.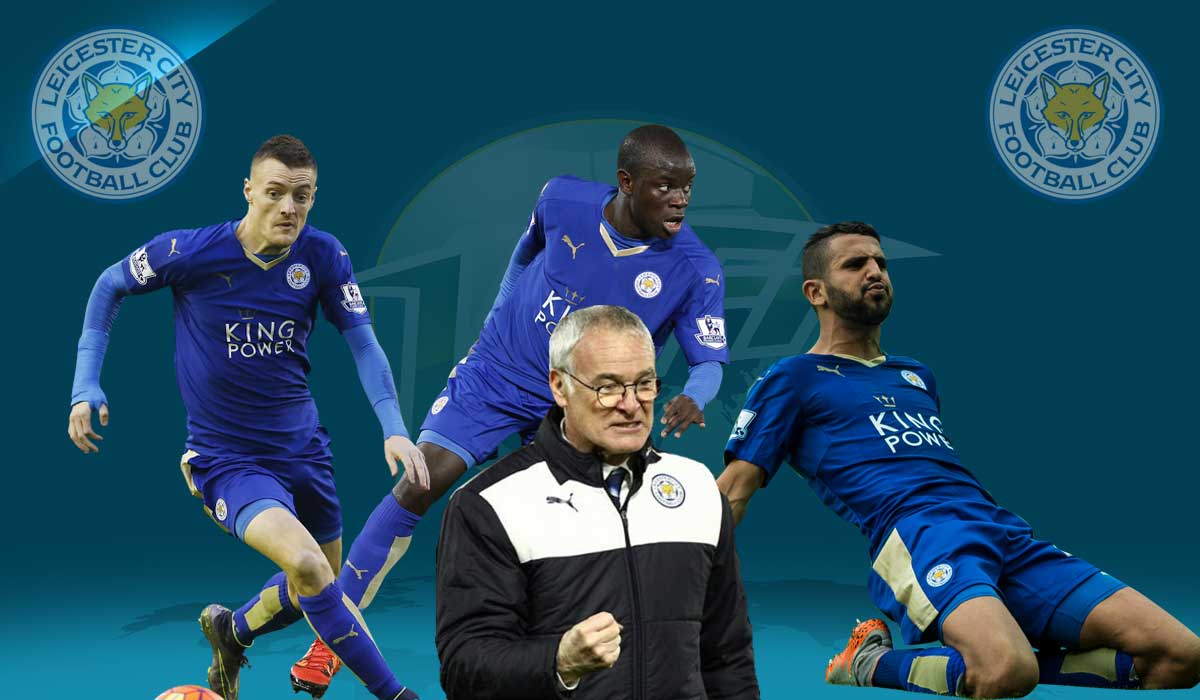 Keeping six clean sheets from seven, Leicester relied on assured familiarity. They were able to dig in and grind out results without playing well — a crucial trait in previous Premier League winners.
Ten of the 11 starting players all started at least 30 games together, ensuring the squad knew exactly how to play when faced with compromising situations in the dog days of the championship run.
They didn't need much of the ball to win a game, either, averaging the third-least possession of any team that year. Their defence became watertight.
Accustomed to their compactness, Leicester invited teams to attack. Since tiki-taka changed football, there is an obsession with clubs to get results in football, but also play stylishly. Teams are trying to be as effective as a Mercedes whilst looking like a Porsche. It was refreshing to see Leicester prioritising substance over style, while also being entertaining in their own way, especially on the counter.
Huth and Wes Morgan were defensive rocks all season, forming a daunting partnership. Although lacking pace, both sufficiently dealt with crosses and a rigid shape meant it was hard to attack centrally, especially with N'Golo Kante mopping up brilliantly in a star-making season.
The Premier League's usual suspects had mitigating factors slowing down their own title challenges. Man City were distracted by their love affair with Pep Guardiola, and current manager Manuel Pellegrini knew he was on his way out at the end of the season, and the players knew Guardiola would arrive.
Chelsea were recovering from another messy Jose Mourinho divorce, and Louis Van Gaal had exasperated Old Trafford with his style of football at Man United.
It meant North London sides Arsenal and Tottenham were the closest challengers to spoil a fairy tale the entire country wanted to see happen.
Arsenal did an Arsenal, slipping at key moments, most memorably against an injury-ravaged Man United team in a 3-2 loss, with Marcus Rashford in a rookie season leading the line.
Spurs had a brilliant season but ran out of steam. Three games before the end of the season they have up a 2-0 lead against Chelsea at Stamford Bridge to draw 2-2. The match is remembered as a feisty encounter in which Spurs lost their heads, accumulating eight yellow cards, furious with their own inadequacy.
It meant Leicester City were Premier League champions. Looking back now it is hard to believe. Their journey is straight out of a Spielberg blockbuster — dramatic from beginning to end. Week in, week out, the murmurs around the nation were that 'this week would be the week they fall apart', but they never did.
The result that gripped the footballing world was the 3-1 scalp of reigning champions Man City at the Etihad in matchday 25.
Leicester's zippy, counter-attack punches shocked City — the second dazzling goal in particular. Kante shrugged off three players before feeding Mahrez who hopping past two City defenders to thrash the ball past Joe Hart.
You can hear the sense of surprised excitement whenever you hear commentators in the highlights of the game. The goal gave a green light for the dreamers: Mission Impossible was a reality.
Leicester's title win united the nation that for nine months of a Premier League season had marvelled at the unthinkable. It put a smile on football fans faces, regardless of who you supported. It restored faith that football, no matter how much it has changed, can still produce pinch-yourself moments.