By Tom Caldwell.
Accrington Stanley are one of the hundreds of clubs across the UK, and indeed the world, who are going through a tough time financially in the current climate.
WFi's Tom Caldwell spoke to the club's owner, Andy Holt, about the situation a club like Accrington find themselves in at the moment.
"A realistic aim is survival!" Holt said of his hopes for this season. "Saying that, financially my aim is always to get certain survival in the league, so my first aim is 50 points.
"Now, the financial aim is to survive the impact of Covid-19."
Accrington lost in the first round of this year's FA Cup, with Holt stating that competitions such as these can be "the difference between a profit or a loss across a season, but we earned nothing out of it this year."
This lack of prize money and the devastating absence of fans has hit clubs hard at this time, but Holt urged fans to "Hang in there!"
He is optimistic and sees light at the end of the tunnel for the clubs and for the fans, who are both desperately missing that matchday atmosphere.
"This dreadful virus has an end to it," he added. "I don't know when that will be, but there will be an end and we will get back to it [having fans in stadiums].
"We just have to stay calm and see this nightmare through."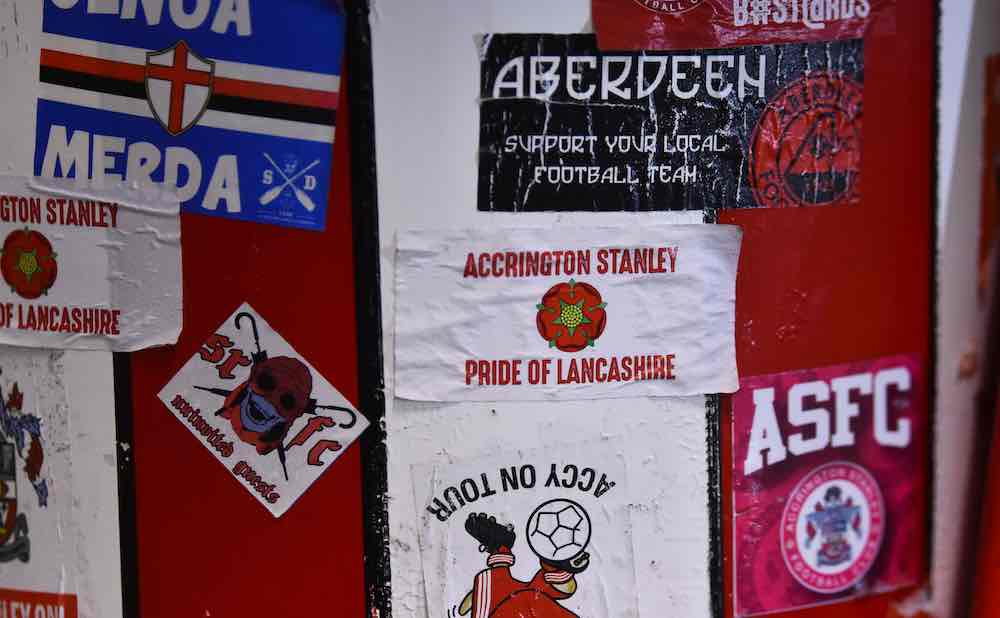 On the financial situation many clubs are facing, Holt adds:
"It's a nightmare, and there's no need for it. I think the way football's set up, it's at risk of clubs getting into financial trouble.
"Football clubs aren't really businesses — I'd argue that they aren't a business at all — they're about community and they're about a town.
"Wigan's really important to its town, Bury was really important [to its town]. It's shocking what happened to Bury."
Holt is critical of some owners, saying that: "Some people think you can only win by spending silly money. Most owners will spend more money just because they have the cash available, so you're up against that.
"We're showing it can be managed within sensible budgets, and that's what we'll continue to do! I'm proud of how well we're doing as a club. We're the lowest budget club in the league."
Happiness breeds success and vice versa, and there's certainly happiness between Holt and current manager John Coleman, who has led the side to 8th place in League One so far this season.
"We're good friends!" Holt says. "One of the key relationships is that of me and John Coleman, and Jimmy [Bell] and John Doolan, we're good friends and we're in touch every day."
Despite the current crisis, it's been a good season for Accrington Stanley, and you could argue that things are looking up for Coleman's men.