By Howard Green.
Ever since their relegation from the Premier League in 2014, Fulham have been desperate to become an established Premier League side.
Their acceptable but not extraordinary performances over the past seven years have been particularly sore in the eyes of fans. Especially in comparison to the relative success they enjoyed in the early 2000s.
Fulham have only lost one of their last six Premier League games, and a draw against supposed title-challengers Tottenham this month was important. Even after manager Scott Parker's complaints about only being given two days to prepare for that postponed match, they still managed to gain a point.
They subsequently lost to Chelsea after a challenge from Antonee Robinson on Cesar Azpilicueta saw them go down to ten men, and Parker's side are four points deep in the relegation zone, but there is still a chance things could look different at the end of the season.
One of the greatest problems for Fulham has been their owner and chairman, Shahid Khan. The Pakistani billionaire has now been in charge for seven years and has offered the club a great amount of financial security. Despite this, his problem was his trigger happy nature when it came to managers.
His first season as owner was the disappointing 2013-14 season during which three different mangers sat in the dugout at Craven Cottage.
The next season also saw three different managers for Fulham, before they settled on Slaviša Jokanović.
Jokanović got Fulham promoted back to the Premier League in 2018 but was sacked in November. 2018-19 saw another three managerial changes, including Claudio Ranieri taking charge and leaving the club.
Finally, Khan settled on Scott Parker. Although a young manager, Parker does have experience in relegation battles after taking charge in the 2018-19 season. He's obviously been a success, having won the Championship play-off final while still being in the race for survival this season.
Fulham have not really been embarrassed at any point this season. The only game which could fall into that bracket came in the shape of a 3-0 Carabao Cup defeat to Brentford.
They were unlucky not to get a point out of a game against Everton, which they continually came back into despite going behind early to a Dominic Calvert-Lewin goal and trailing 3-1 at half time.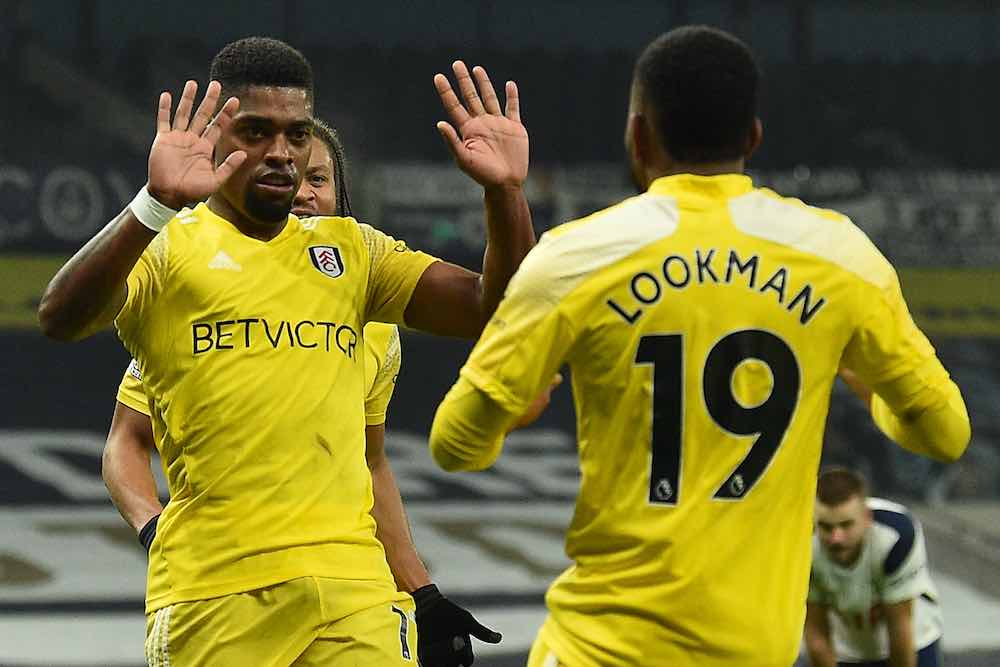 Subsequent matches were far more positive. A win against Leicester and five draws in a row prior to the defeat against Chelsea saw them gain points from Southampton and Liverpool. And it's not that Fulham have lucky to get those draws — if anything they have been unlucky not to convert them into wins.
An important factor to Fulham's current success has been their tactical adaptation from the Championship to the Premier League.
Newly-promoted teams tend to get relegated because they fail to change their style, even slightly. This happened to Norwich City last season, and even though Daniel Farke is having success playing with a 4-2-3-1 in the Championship this season, things will have to change if they are promoted again.
Fulham also played direct football while also using the flanks in a 4-2-3-1 formation as they were promoted, but in the Premier League Parker's side usually set up in a 3-5-2. Three defenders at the back can certainly be off-putting to relegation sides, but having versatile and fluid wingers is essential, and this is something Fulham have.
Their strength, though, is in central midfield — in particular their Premier League quality signings, Ruben Loftus-Cheek and Harrison Reed.
Although Loftus-Cheek played up front against Tottenham, his versatility is beginning to show. Fulham would like to see him sign for the club permanently, but Chelsea have invested a lot of money into his development and would like a greater profit.
Many of their signings have brought great leverage to what was a youthful side. The loan-signing of Alphonso Areola is impressive considering he was playing Champions League football for Real Madrid just last season. Other loanees like Mario Lemina and Joachim Anderson have all but been vital to keeping them in the fight.
There is only one goal for Fulham at this moment in time — to remain in the Premier League — an aim which is very much achievable.
They do not have much competition in the shape of Sheffield United and West Bromwich Albion. They could also have the upper hand against Brighton, and Newcastle could also be dragged into the relegation battle.
It's more than likely that Fulham can survive, and hopefully, Parker can finally establish the club as a solid Premier League side once again.