By James Nalton.
Jordan Morris is in line to make his Swansea City debut on Wednesday night in the Welsh club's Championship fixture at home to Brentford.
The 26-year-old United States international has swapped Major League Soccer, where he played for hometown club Seattle Sounders, for the English Championship, making the move to Europe he had long been tipped for.
Despite reservations from many who have watched the player and believe he could have moved to a higher level than England's second tier, this loan transfer, which also contains the option for Swansea to buy his contract outright at the end of the season, makes a lot of sense and is undoubtedly a step up as opposed to a sideways move.
Swansea are getting an attacking player who will fit perfectly in their current system and style, while Morris is getting his first taste of European football since turning professional. At 26, he's in his peak years and could play a big part in Swansea's push for promotion.
In just over six month's time, Morris could be playing in the English Premier League, and even if he remains at Swansea and Swansea remain in the Championship, it could still be a good move for everyone involved. In the unlikely event it doesn't work out, the nature of the loan deal means he can return to Seattle with his impressive 2020 season still fresh in his mind.
Based on the statistics, Morris was one of the best players in MLS during the 2020 season and has long been considered one of the best homegrown players in the league.
Had he emerged as a young player in the current transfer market climate, in which promising American players tend to be plucked from MLS at an early age, he would have been inundated with offers from Europe after his impressive debut season with Seattle in 2016. His 14 goals that year helped the Sounders win the 2016 MLS Cup.
That Morris didn't move to Europe at an earlier age was partly his own choice, though, as he did have an offer from German Bundesliga side Werder Bremen having spent time there on trial prior to his first season with Seattle.
"I always knew I wanted to come home," he said in 2016 after the Sounders signed him as a homegrown player.
"I think my time [in Germany] was a good experience and a cool one, but it reaffirmed my belief that I wanted to play in my hometown and play before 45,000 fans at CenturyLink Field."
His MLS career was put on hold in 2018 after a cruciate knee ligament injury saw him miss the entire season, but after a recovery year in 2019 in which he scored 13 goals to help Seattle win another MLS Cup, and a standout year in 2020 which saw them reach the final, a move to Europe seemed inevitable.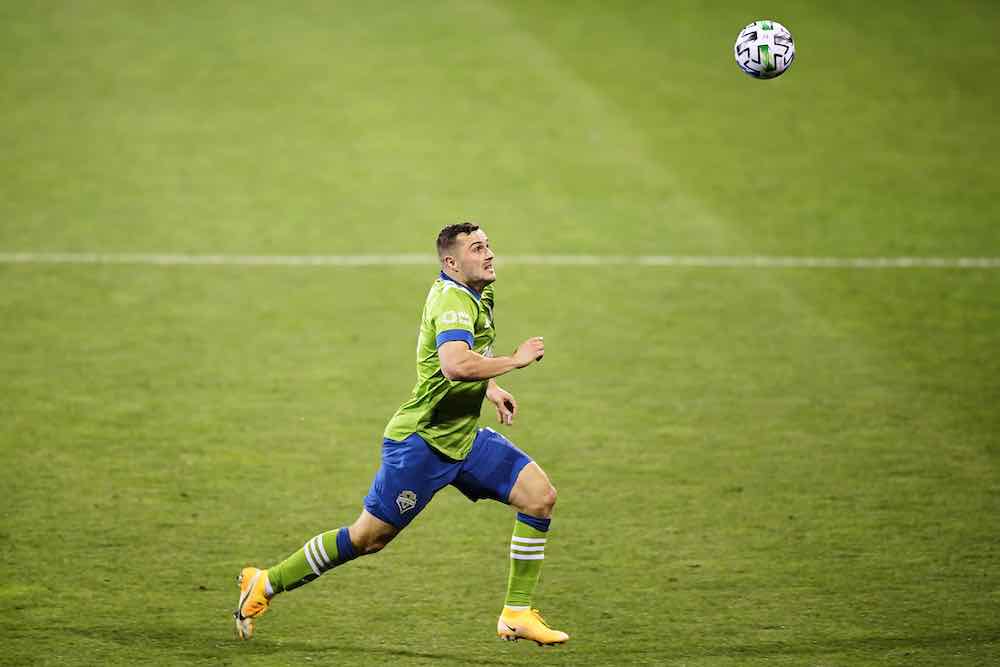 Given his age and his performances in MLS, many in the US expected Morris to move to a higher level than the English second tier, but this is still a step up.
There isn't much difference between the Championship and the bottom half of the Premier League beyond the obvious TV money factor. It could also be said there is a lot more freedom in terms of playing style in the English second tier, which is also one of the best and most entertaining leagues in Europe in its own right.
Joining a promotion-chasing side such as Swansea is better for Morris' development at this stage than joining a Premier League side struggling to stay in the division.
It's also better for Morris to join Swansea during their push to be promoted than it would be had they (hypothetically) just been promoted. It gives him time to settle and get used to the style of play under head coach Steve Cooper (below), and be part of progress rather than just top-flight survival.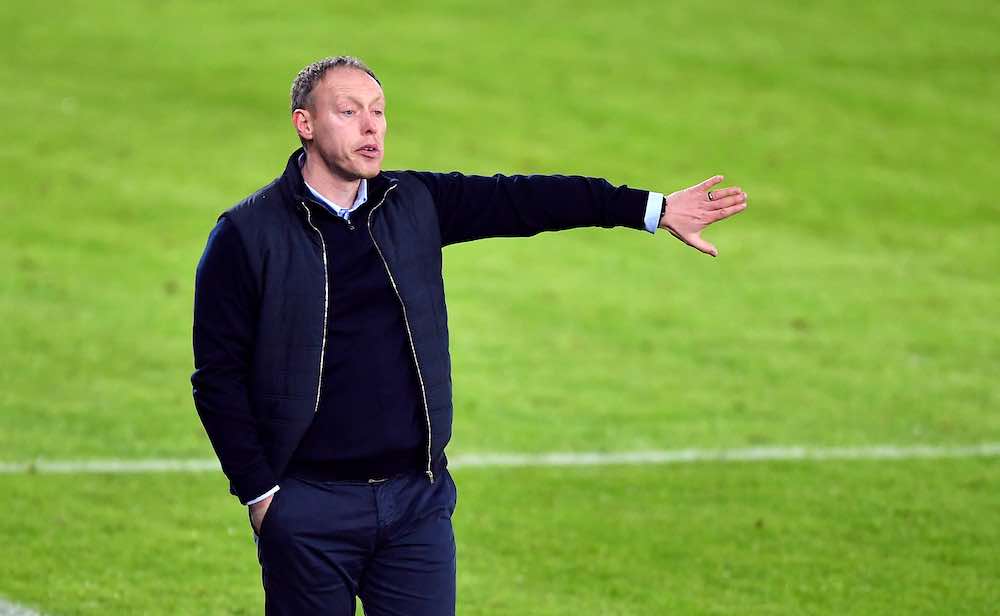 Swansea are a well-run club who have a clear plan when it comes to signing players, and this is part of the reason they are challenging at the top of the Championship.
Head of recruitment Andy Scott works with the head coach to identify the players needed to carry out the plan on the pitch, and they have marked Morris out as a player who can add plenty to their attack.
It's worth noting that Swansea go against the grain of many British clubs by referring to Cooper as a head coach rather than a manager. It's only a small detail but shows they are very much invested in the idea of the coaching and recruitment departments working as one, rather than having a single dominant figure at the helm. Even Scott's title — Head of Recruitment, as opposed to Sporting Director or Director of Football — reflects this.
Cooper's variations of a 3-5-2 formation deploy what the coach describes as "wide forwards" ahead of his midfield playmakers and just inside the wing-backs.
Morris could slot into one of these forward roles, most likely from the left where he was so effective for Seattle last year.
"Jordan's similar to Jamal [Lowe's] profile," Cooper said. "We are playing with wide strikers at the moment who are threatening the backline from different angles and Jordan can do that.
"I know he does that, albeit in a slightly different formation, for the US national team. We are going to be asking him to do something similar to that."
Morris can be tricky to pigeonhole in terms of his style of play. He looks like he should take players on more than he does, but rather chooses his moment, leading to low numbers of take-ons (just 32 in the 2020 season, per FBref) but a high percentage of take-on success (78%).
He was in the MLS top ten for expected assists last season alongside a group of players who would be considered more in the traditional playmaker mould, and his overall output in terms of goals and assists combined was second only to 2020 MLS MVP Alejandro Pozuelo of Toronto.
He might best be described as a high-octane producer, and his build is almost that of a hard-yards NFL running back. His output is that of a creative forward — less careful and studied, or even less fashionable than someone like Pozuelo, and more like an Adama Traore type.
He could even be used effectively in the wing-back roles in Swansea's system if needed, similar to Bournemouth's use of Ryan Fraser — the Scotsman who at 5ft 4in is much smaller than 6ft Morris but can appear similar in style — and indeed Wolves' use of Traore in that position.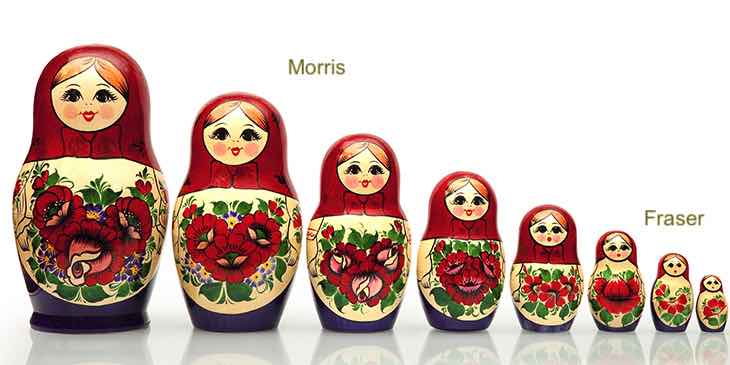 It remains to be seen whether all of this will transfer across to a new league and whether Morris can maintain his most recent goals and assists output in a stronger league.
It's the first time since turning pro he has left his hometown club, but the transition from Seattle to Swansea shouldn't be too difficult in terms of climate, environment, and language.
This transfer — of an American international in his prime years off the back of one of his best seasons in MLS — says a lot about the level of the Championship, but also about the wise decision making of Swansea as a club, and Morris as a player. It would be a surprise if the move isn't a success for all involved.