By Louis Smith.
This Saturday in Rio de Janeiro, two sides from the state of São Paulo will battle it out in the Copa Libertadores final to decide who will be crowned kings of South America heading into 2021.
In one corner, Palmeiras, who ruled the continent in 1999; and in the other, the three-time champions Santos who last tasted continental glory in 2011 when they were led by a talented attacker named Neymar da Silva Santos Júnior.
Below are eight players who are likely to have a huge say in whether their side are crowned champions, and are worth keeping an eye on throughout the match.
Santos
Lucas Verissimo (Centre-Back)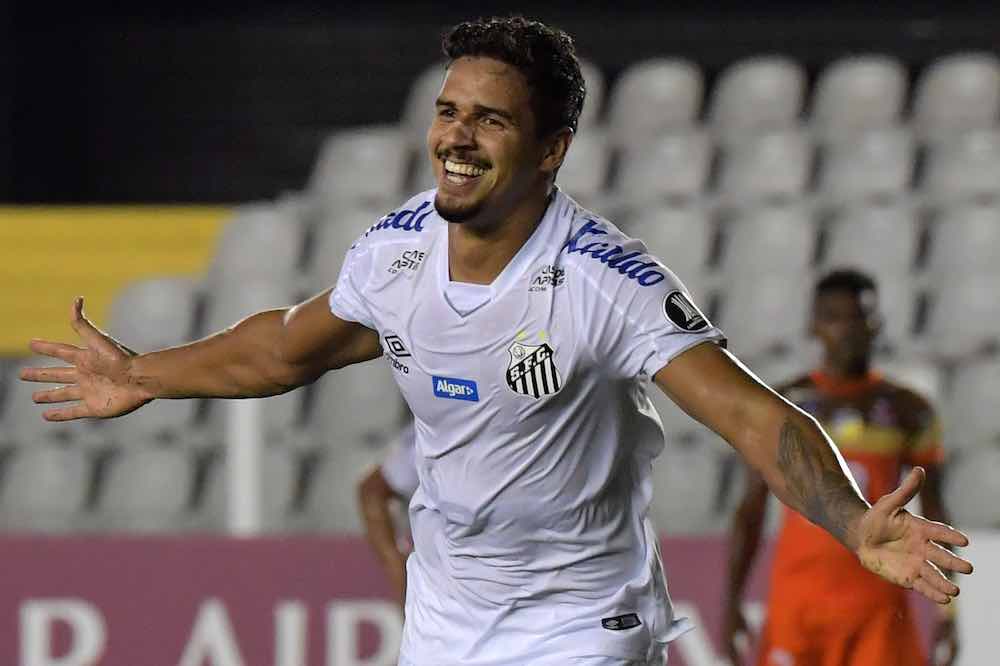 25-year-old Lucas Verissimo has been in the Santos first team since 2016, improving minute by minute, game by game. A big presence in the air — he loves an aerial duel. If any balls come into the box, he will be there to clear them away.
Verissimo is a typical old school centre-half who loves a strength battle, but add to that a modern twist — he's also someone who likes to dribble the ball out of danger.
A leader at the back who has the ability to remain calm in pressure situations, it's safe to say Verissimo is Santos' rock at the back.
Saturday's final will be his last game for Santos before he departs for Portugal and Benfica. He would love to end his Santos stint with a Copa Libertadores winners medal.
Marinho (Right-Winger)
Marinho has been one of the best players in Brazil this season, looking menacing whenever the ball reaches his magic feet. His performances have put him in contention for a place in the Brazil national team for the next set of World Cup qualifiers in March.
Marinho will be a player Palmeiras defenders will be worried about going into the final. He likes to run with the ball and has the ability to beat anyone in his path with pace and trickery.
This season in the league and Copa Libertadores he's played 30 games scoring 18 goals as well as providing six assists. Not only does he have the ability to scare players with pace, but he can also put in a decent cross.
Palmeiras will be hoping to keep Marinho as quite as possible or they could be in for a tricky night.
Yeferson Soteldo (Left Winger)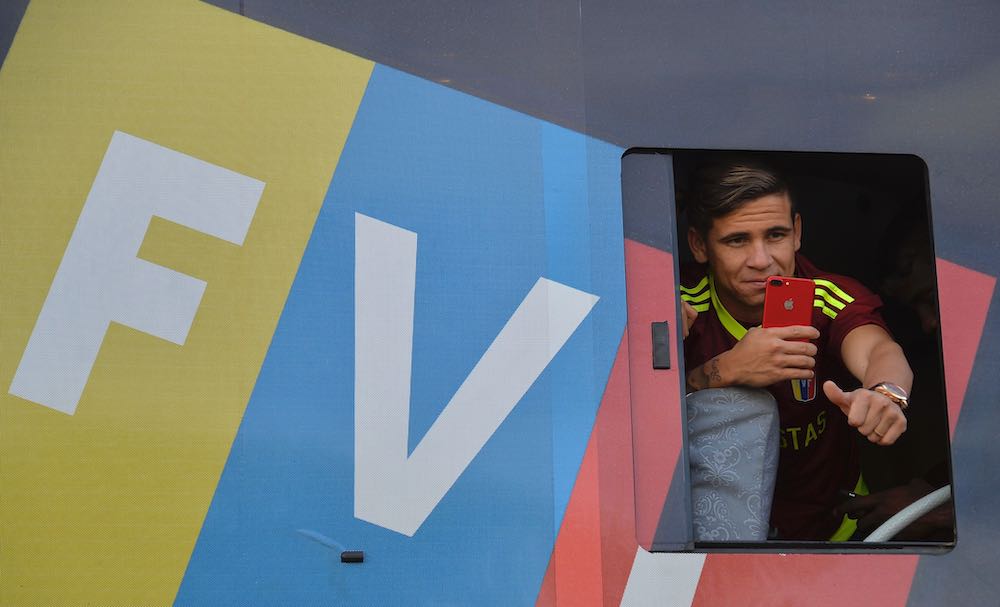 He may be only small in height (5ft 2in) but as a player, Soteldo is a massive one for Santos. When the Venezuelan gets the ball, he plays like it's glued to his feet. He loves to dribble, and it's extremely difficult for opposition players to stop him.
Like Marinho, beating players and finding teammates is something he specialises in. In the semi-final, Boca Juniors couldn't handle the little magician who looked threatening whenever he was in possession, and he punished the Argentinians with a right-footed strike. This season the 23-year-old has six goals and four assists to his name.
Soteldo, who grew up on the streets of Acarigua, Venezuela, isn't afraid of getting stuck into a tackle despite a significate height disadvantage and is certainly a player who is always exciting to watch.
More, yes more, Soteldo plaudits….

The Venezuelan wing wizard features in 3 of Santos' top 5 goals of the tournament going into the final, as selected by @Libertadores:
👟Assist for Jobson vs. Defensa
⚽️Goal vs. LDU Quito
⚽️Goal vs. Boca Juniors#venexpic.twitter.com/JrIXHtcQD2

— FUTVE English (@FUTVEEnglish) January 28, 2021
Kaio Jorge (Forward)
The 19-year-old striker is constantly improving, although he will be disappointed with his goalscoring form in the league with only four-goal contributions to his name (three goals and one assist).
In the Copa Libertadores, it has been a completely different story, and he has three goals in six games but he is far from just a goalscorer.
His hold up play is a key weapon to create space for Marinho and Soteldo. Kaio Jorge is a real workhorse who plays brilliantly in the false nine role and is a crucial asset in facilitating Santos' deadly counter-attacks. He can often be seen tracking back to help his side out defensively. Kaio Jorge is a pressing machine.
Blink and you'll miss it pic.twitter.com/58Bt1dvIWR

— Louis Smith (@louissmith22) December 17, 2020
Palmeiras
Weverton (Goalkeeper)
When thinking of players to watch, goalkeepers can often be overlooked, but Weverton is certainly one to look out for, for a number of reasons.
Firstly, his ability to do what goalkeepers do best — make saves. Weverton can undoubtedly do that, and in style.
At 33-years-old he has made key saves throughout his career, including helping Brazil win Olympic Gold in 2016.
His reflex saves are cat-like, and Santos will have to be clever to put the ball past him. Weverton made 14 saves in the semi-final second-leg as he helped the Brazilian's see off River Plate.
His sniper-range kicking ability is phenomenal, giving Palmeiras the ability to start counter-attacks. This will be something to look out for throughout.
Weverton is more than just a shot-stopper. Even from a dead ball situation, his kicks can reach the final third of the field, providing a real asset for Verdão.
Gustavo Gómez (Centre-Back)
Just as Santos have their rock in Verissimo, Palmeiras have theirs in Paraguayan centre-back Gustavo Gómez. Although he didn't settle at AC Milian, Gómez has found a home and some form at Palmeiras, becoming a pivotal figure in their defence.
Paraguay are known for producing strong resilient defenders and Gómez certainly ticks that box. strong in the air and also a danger from set-pieces, he loves making blocks and tackles. He's a real leader at the back.
Gabriel Menino (Central Midfield/Right Back)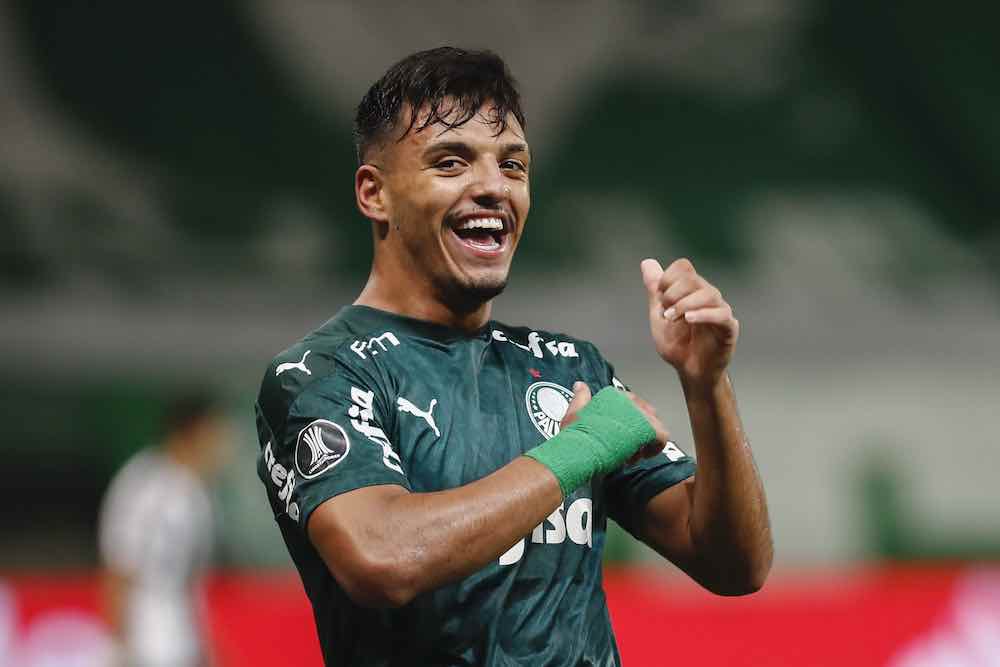 One of the top young talents in Brazil at the moment is Gabriel Menino. The 20-year-old can play anywhere on the right or in midfield, but no matter where he plays, he provides a real threat.
He is already in the minds of the Brazil national team selectors, having been called up for their World Cup qualifiers in October, even though he remained on the bench.
His ability to cross the ball from deep provides a real threat to any opposition. Not only that, when he gets the ball in midfield he's not afraid to drive forward into attacking positions.
The young Brazilian is also a danger from dead-ball situations, so don't be surprised to see Menino tee-up Gustavo Gomez from a set-piece. He also loves to throw in a trick or two, which will no doubt please the watching fans.
Luiz Adriano (Forward)
In a major final, it's always handy to have someone with experience who knows where the back of the net is. With 100 goals to his name throughout a professional career which has seen him play in four different countries, Luiz Adriano is certainly that man.
A perfect player for this type of game who will be sure to take any chance he gets.
Joining from Spartak Moscow at the beginning of 2020, Luiz Adriano has settled in well, scoring 17 times so far for Palmeiras. He will be hoping to that tally come Saturday.