By Alex Windley.
It's safe to say that the 2021 iteration of Inter Miami will be quite different than its 2020 counterpart.
While last season was a time to celebrate Miami finally taking the pitch after years of delays and obstacles, the on the field product was less than ideal.
Late player acquisitions, a manager that was ill-prepared to take on the challenges of leading an expansion team, and a weak showing in the playoffs lead to an offseason fire sale that saw the likes of Sporting Director Paul McDonough and head coach Diego Alonso leave the club.
As the club enters its second season in Major League Soccer, it's clear that the Inter Miami of 2020 is no longer. With David Beckham taking a more hands-on role behind the scenes, it was only natural that changes were imminent.
On January 22, Beckham, alongside Managing Owner Jorge Mas, gave a press conference outlining the club's plans for the future.
Those plans included an emphasis on youth development and the introduction of new head coach Phil Neville and Sporting Director Chris Henderson.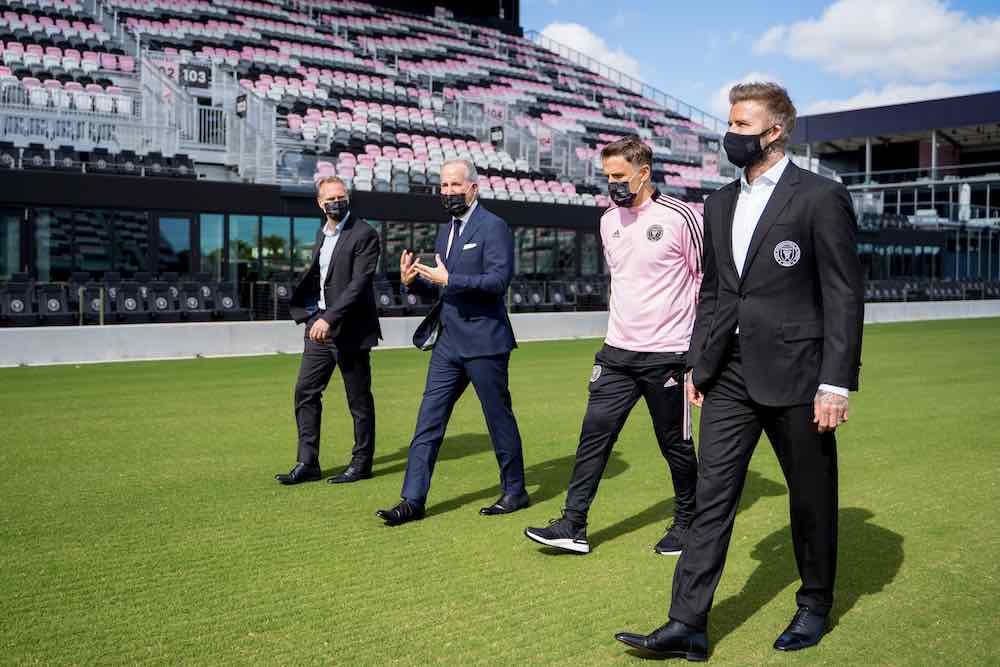 The reoccurring theme that day was building an identity through the academy, something that the club struggled with during 2020.
Although the club's USL League One team, Fort Lauderdale CF, had an abundance of talent that could have made the jump to the senior squad, the only real 'impact' the players had were a few training sessions with the first team.
If their press conference was any indication, Inter Miami ownership would have liked to have seen more academy players incorporated as the 2020 season went on.
It makes sense for Inter Miami to take this new direction of 'building from within' with youth. Last season, the club fell short of this goal but in 2021 they have made it their main priority.
Alonso Out, Neville In
For all of the good that Alonso did in his first year with the club, there were several things that could have been improved on.
Yes, he did give the club its first win in franchise history and managed to squeeze an underperforming team into the MLS Play-in round but, as time went on, it was evident that something was about to give.
Not naming anyone, Beckham alluded to behind the scenes dysfunction that lead ownership to make front offices changes:
"A couple of things have been eye-opening, and that's why we've really made the changes that we've made. I felt that it was important to install the culture that we expect at this club, the hard work that we expect at this club.."
Looking at the on the field results, anyone who followed the team closely would be able to gather that there were off the field concerns that permeated other areas of the club, one of the areas being youth development.
In comes Phil Neville.
Now, naturally, when you think of South Florida, a 44-year old Englishman is the last thing to come to mind. But, with MLS being a league as strange as it is, it is no surprise that Inter Miami took a chance on Neville to help steady a rocky ship.
It all boils down to Miami's desire to implement a strong 'youth team to first team' pipeline. With both Beckham and Neville being graduates of Manchester United's Academy, going on to be part of the most successful era in history with the club, it makes sense to hire a manager who has been there and done it all in regards to youth development.
Of course, there are valid concerns about his tactical knowledge and ability to coach in a league as difficult as MLS, but in this period of Inter Miami's history, Neville's man-management skills and meticulous attention to detail is exactly what the club needs after a turbulent first season.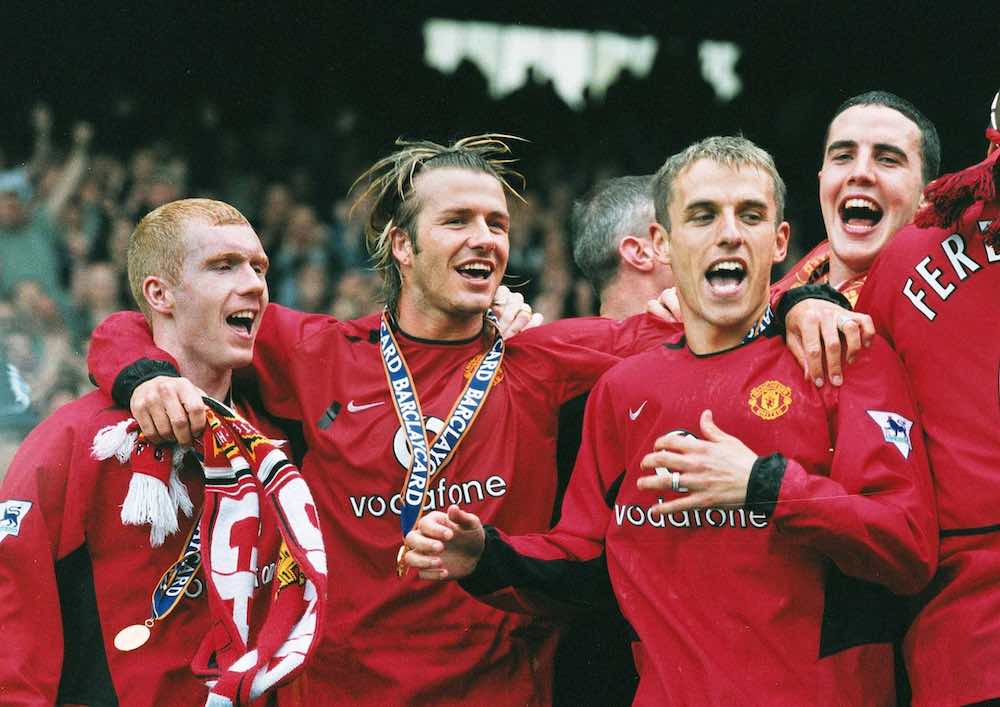 Focus on Youth
South Florida is a soccer hotbed. Many current-day MLS stars, like Alejandro Bedoya and Jozy Altidore, were raised in the area and played for local youth football clubs. Inter Miami's plan is to tap into the overflow of talent that comes out of South Florida with the hope of having 'one of their own' take the pitch one day.
That day could come sooner rather than later. Over the last few weeks, Miami has signed three Homegrown players to the First Team. 15-year-old Felipe Valencia, 17-year-old Edison Azcona, and 18-year-old Ian Fray.
Valencia is the youngest goalscorer in USL history surpassing the previous holder Alphonso Davies, Azcona scored two goals and assisted three times in 16 appearances with Fort Lauderdale CF and Ian Fray is a towering defender with quick feet and the ability to read the game beyond his years.
All three players come into the senior squad with high praises.
New Sporting Director Chris Henderson said during the press conference that it is imperative that the club focuses on signing Homegrowns like Valencia, Azcona, and Fray:
Henderson: "The development system is extremely important for the club. If the player is good enough, he will play. For us, our connection to the academy to the first time, is important."

— Alex Windley ☀️ (@aaw_1998) January 22, 2021
With this new era coming into effect, Inter Miami will probably shift away from potentially buying ageing European stars to bringing in highly-touted youth prospects into the first team.
A New Beginning
At the end of the day, the new chapter of Inter Miami will look very different than it did 18 months ago.
With the hiring of Neville and the appointment of Henderson, Miami will usher in a new era of youth development and focus on the Academy.
Of course, every once and a while there will be that European star that will like to come to South Florida to finish their careers, but with Henderson in charge, the likelihood of that happening is slim to none.
This new Miami will look to install an identity of youth, surrounded by veterans who can help them grow into their full potential.
With Neville at the helm, he has the experience of going through an Academy to contribute to the first team. His knowledge will be invaluable for the younger players on Inter Miami's roster. 2020 was a dud, 2021, will look to fix all the wrongs the previous Front Office committed.
Let's see if Beckham's risks pay off.