By Jordan Florit.
In 2020, Loughborough University was once again widely recognised as Britain's best for sport and topped the QS World University Rankings table for the fourth year running for sports-related subjects.
In their U23 football team, at the heart of defence, was an 18-year-old by the name of Oliver Cawthorne. He's still there, a year older and approaching the end of his first year of study, but he might not be for much longer.
The Sports Management student has just been called up to Loughborough's first team, yet, as impressive as that may be, there is greater interest in the rangy centre-back: national team interest.
Born in Caracas, in 2002, Cawthorne doesn't just qualify to play for the Venezuela national team, he is a born and bred Venezuelan, not moving to England until 2018. His father, Andrew, the former Andean region bureau chief for Reuters, married Venezuelan Eurídice Bandres, also a journalist, in 1996. Bar a four-year spell in Africa in his early childhood, Oliver is as Caraqueño as they come.
Shortly before his parents made the decision to relocate to England and back to Andrew's home county of Staffordshire, Oliver had begun to represent the state team in nationwide tournaments and was lining up alongside the likes of Club Brugge striker Daniel Pérez and Rayo Majadahonda midfielder Carlos Faya.
This recognition followed a youth career playing for capital-based teams Real Esppor (now Deportivo La Guaira, 2020 league champions) and Estudiantes de Caracas. It was at the latter he came under the tutelage of Axten Marx, now an assistant to U20 national team head coach Martín Carrillo and the man who he may be reunited with, should a boyhood dream come true.
"I was on holiday in Panama when I got a message from [former coach Isaac Mijares] saying 'they've been enquiring about you'," Oliver told The FUTVE English Podcast last month about the surprise interest from the U20 national team.
"Just being linked meant the world to me because since I was small it's been clear in my head that if I had the opportunity to play for a country, it would be Venezuela."
Since then, a flurry of calls from clubs, agents, and journalists, has turned the world of the curly-haired kid, known as Catire (Blondie) to his childhood friends, upside down. Interest has come not just from the Venezuelan top flight, there's also been talk of Spain, Chile, Scandinavia, England, and Scotland.
"If I'm honest with you, at every level I've played so far, I've never felt out of depth," the six-foot-four (1.94m) defender said. "That's why I really want to push myself, I want to find out what my potential is."
Between representing his state in Venezuela and quickly advancing through the ranks at Loughborough, Oliver had even lifted the U18s Midlands County Cup, having been spotted patrolling the backline of Newcastle Town's U18s and called up by Jeff Ashton of the Staffordshire FA.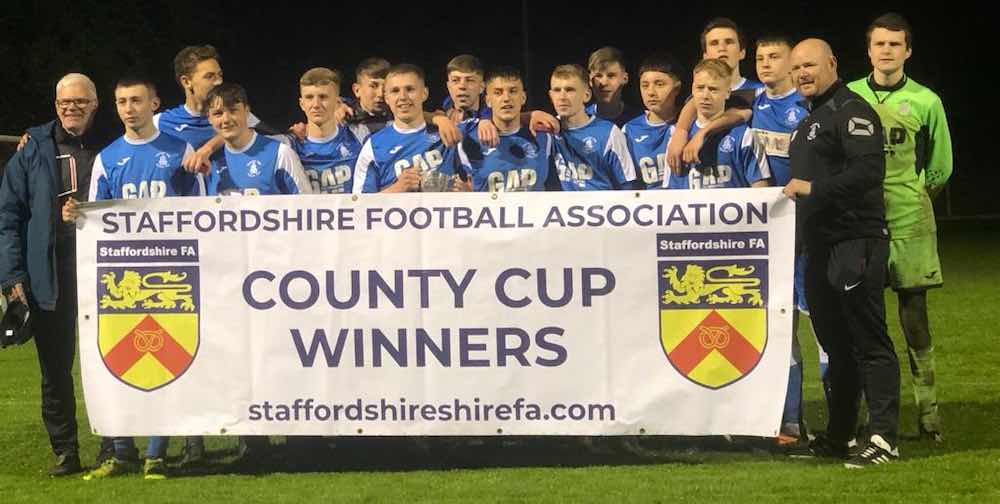 "I've seen him win various tournaments, lose a few, have some triumphs and have some setbacks – it's just been wonderful watching it all from the sidelines," Andrew told WFi of his son.
"I've tried very hard not to be that interfering, pushy dad, just kind of watching quietly and encouraging, loving every minute of it with him. Seeing him win the cup and lift the trophy as Staffordshire captain was an incredible day for all of us as a family."
Perhaps it was fate that a South American skippered the winning side, for it was a two-legged final; somewhat of an anomaly in English football, but quite the norm in Venezuela where there has traditionally been three two-legged finals per season — two in the league calendar and one in the cup. Staffordshire beat Northamptonshire 5-1 on aggregate: a 1-1 draw at home and then a 0-4 demolition job played in an increasingly hazardous mud bath.
"Oliver had such an amazing game at the back, the best I have ever seen him play," Andrew said. "He was just so up for it; covered head to toe in mud, won every single header, won every single tackle, driving the team forward. Imagine our pride as parents — it was unforgettable, probably the best day yet of his football career."
It took on added significance retrospectively, becoming the final game before England was plunged into a year of national lockdowns, inflicted by the global coronavirus pandemic.
"It was such a shame football then came to a shuddering halt at a high point for Oliver," Andrew continued. "We thought, 'this is great, scouts will be watching now and he's going to make a bit of a name for himself', and, of course, football just ended."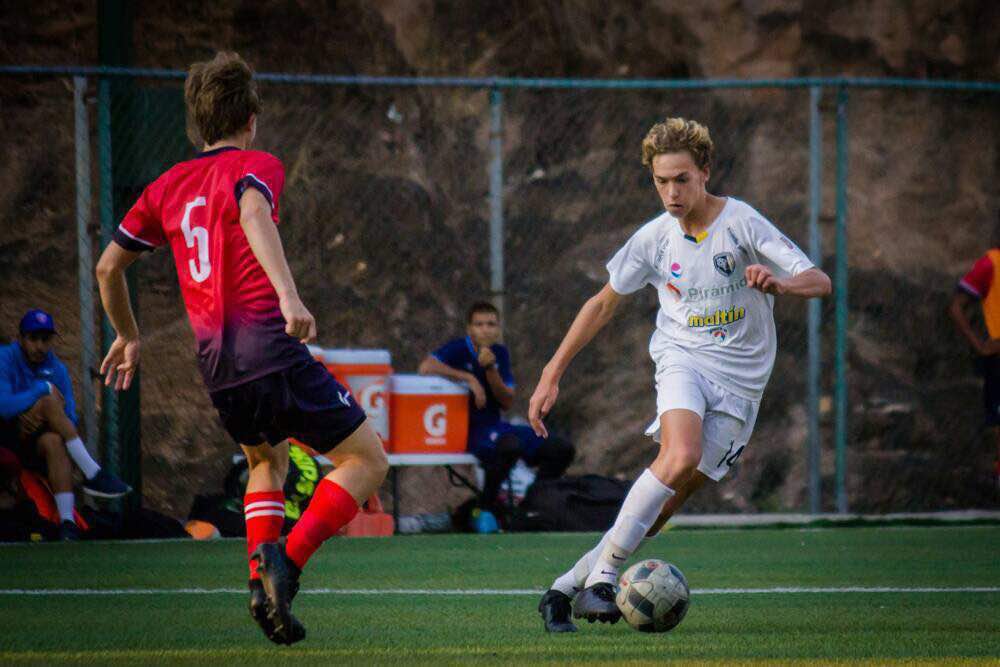 It's been far from a straightforward path towards professional football so far — more of a zig-zagging amble — but one that has built Oliver a resilient and mature character. It's something that won't go unnoticed, according to South American football expert and WFi contributor Simon Edwards.
"It's a unique situation," he said. "I think his experiences will prepare him for different types of football.
"On the pitch, you can see he has the quality on the ball you would expect but also the know-how to deal with a more direct, physical game."
It's a topic Oliver himself was conscious of when he first started playing in England, aware of the perception some may have of Venezuela and its football.
Salomón Rondón was the only immediate reference point to those who learned of Oliver's background, but despite the considerable gulf in footballing pedigree between the two countries, he was surprised to realise the coaching he was subject to in Venezuela was far more painstaking in detail and theoretical in its application.
"You may think I am crazy for saying this, but tactics-wise, managers in Venezuela care a lot more than those in England," Oliver admitted. "Every movement of every player is analysed to maximum detail.
"We'd spend hours talking through on a chalkboard where this person would have to go; every player would have to know every other player's movement.
"I always found that very useful. But when I came to England, to my surprise, it's not as tactical."
"I'm not saying it's 'get on the pitch and have a run-around,' — it's not that, either — but they don't look at it in so much detail. And actually, that may have its pros as well because it lets a player discover themselves and maybe doesn't restrict them as much."
His dad, perhaps with the tempered confidence of age, had tailored his own hopes and aspirations for Oliver ahead of the move across the Atlantic, admitting he was actually quite surprised at how well his son made the transition.
"He dreams high, which is great, but I always try to keep his expectations low to avoid being cocky and perhaps to guard against disappointment, too. I told him he was going to find it really tough given the different style of play and how much stronger and physical it was.
"It was a bit of a shock at first. Even though at his first trial here he impressed, it was a hot summer's day," he said, hinting at a fortuitous circumstance to befall a South American.
"A month later, he was playing on a muddy pitch – rain, wind, and cold – and I remember seeing him fall over with the wrong boots on and thinking, 'look at him, this is English football now, and he is like Bambi on ice.'
"But he quickly recovered from that, learnt the lessons, got the right boots, toughened himself up, and got over the embarrassment. He very quickly adapted."
From birth to the brink of a first-team berth at Loughborough, it's been a life of constant adaptation for Oliver, and as a Venezuelan born in the 21st century, there is perhaps no trait that comes more naturally.
It will serve him well as he prepares to step into the world of professional football and dares to dream of that first national team call-up.