By James Nalton.
Major League Soccer and the EFL Championship are often considered to be on a similar level in terms of quality, so it was initially surprising to hear negativity, almost mocking in its tone, towards the English second-tier emerging from some football followers in the United States. It was especially surprising to hear this directed at Barnsley.
This added interest from America in a 134-year-old club in South Yorkshire is due to their loan signing of Orlando City striker Daryl Dike in the winter transfer window.
The 20-year-old has the potential to be a very useful option in attack for the United States men's national team, and as a result, there are plenty of American eyes on his progress.
(On top of this, there are other American connections at the club through co-owner Billy Beane, co-chairman Paul Conway, and CEO Dane Murphy.)
---
BECOME A WORLD FOOTBALL INDEX PATRON AND ACCESS EXCLUSIVE PODCASTS!
---
At the time, Valérien Ismaël's Barnsley were considered one of the more impressive teams in the Championship. WFi's Chile and South America football writer Adam Brandon, a Norwich City supporter, described Barnsley as "the best team we've played this season" following their meeting with an albeit weakened Norwich side in the FA Cup earlier in the season.
And Dike's signing only made Barnsley better, as evidenced by their run of 10 games unbeaten, nine of them wins, after he arrived. His ability to hold the ball up and trouble opposition defences in and out of possession has been a good fit for the club, and they've been a good fit for him.
It was a chance for Dike to develop his game in a different environment to that which he was used to in the United States, and this is something Dike himself recognises.
When speaking to Dike for an article for the i Newspaper last month, he recognised how useful this experience will be.
"Even here in Barnsley, one game is completely different to the next," Dike said. "It's made me more dynamic as I have to be able to change my game to help the team in whatever way possible.
"That's something that can maybe translate when I get my chances with the national team. Hopefully, going forward, I can show people that and help the national team push forward in all competitions."
The player himself knows how useful this experience is and the potential it has to be a springboard for his career at both club and international level.
Anyone who has watched international football in the Concacaf region, with its beautifully varied conditions, styles, and challenges, will realise how useful this type of football could be for a player who may end up representing the United States in such games.
This is a United States men's national team that failed to qualify for the 2018 World Cup because they couldn't win a game in Central America or the Caribbean during the fifth round (more commonly known in the region as the Hex) of qualifying.
The US lost 4-0 to Costa Rica in its capital San Jose, drew 1-1 with Panama in Panama City, drew 1-1 with Honduras in San Pedro Sula and lost 2-1 to Trinidad and Tobago on a fateful night in Couva. This followed a draw against Trinidad and Tobago in Port of Spain and a 2-0 loss to Guatemala in Guatemala City in the fourth round.
This isn't to say Concacaf football is a replica of the English Championship, but it's similar in that it certainly offers different types of challenges. Being able to adapt to such situations is a valuable quality to have. One game can be completely different to the next…
This is a quality Dike and other American players could develop in leagues like the Championship, even though some of the styles they encounter, or even play a part in, may not always fit with the currently fashionable way of playing football.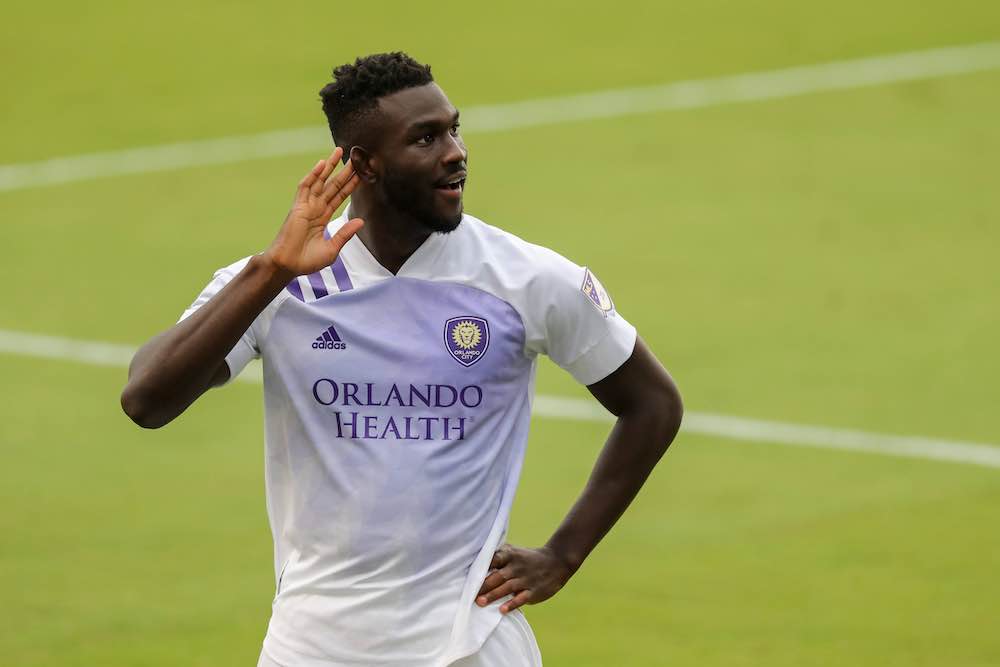 Barnsley's style has been successful. It will no doubt have been enforced partly by the poor quality pitches in the Championship this season, but it has also been a way to win against teams with more resources and bigger transfer budgets. The art of winning in an unfair game (another Beane connection) is indeed an art, even if the canvas is filled with direct football and intense pressing.
Pressing can be difficult to quantify as it's often a positional move rather than necessarily a measurable action, but by most metrics, including opposition passes allowed per defensive action (PPDA), Barnsley are the best, or at least the most active pressing team in the Championship.
Isn't pressing supposed to be in vogue? So why aren't Barnsley praised in the same manner as the other trendy teams?
This is down to what they do with the ball. This directness in defence is matched in attack, again partly due to the playing surfaces. Some teams who play a more patient possession style have struggled, persisting with a style not suited to the circumstances and falling down the league table as a result.
No team plays more long balls per game than Barnsley, but use a more palatable term such as 'progressive passes' and you'll find Barnsley among the best (5th) in the league for this metric, too.
Beauty is in the eye of the beholder, but it feels like the possession style has been pushed in recent years as the only way to play good football. But good football can come in many forms.
Some might say the worst style of football is watching a team try to play out of the back when they have neither the skill nor the required positional play to be able to do so, or that bad football is watching a team keep the ball with no attacking purpose.
Even managers who play such possession-based football to a high level will emphasise the need for possession with purpose rather than possession for the sake of possession.
Dike says that though there is a difference between Orlando's build-up play and Barnsley's, once the ball gets to his area of the pitch his job isn't too different, though he admitted the English league is more physical in general than MLS.
Again, this isn't a bad thing to be experiencing at such a young age and prepares a player for future challenges.
MLS followers often bemoan 'Eurosnobbery' among fellow American soccer fans, referring to those who only watch the European leagues and use the status of those leagues to look down on and belittle local soccer and/or MLS.
It now feels like there is an element of this in the attitudes of some towards Barnsley and the Championship in general — projecting a notion that Barnsley don't play football the 'right' way. This was particularly evident in their 1-1 draw with Reading this weekend, despite some commentators enthusing over an exciting end-to-end game.
The video in the Tweet below is (hopefully) partly tongue in cheek, but many have stated such things in a more serious manner.
Quick remarks on Daryl Dike vs Reading. And a note on Barnsley tactics (sound on)pic.twitter.com/lB6Cn4guuu

— Chris Russell (@watke_) April 2, 2021
The beautiful game is such because there is more than one way to play it, giving everyone a chance to do things in a way that gets the most from what they have. It provides an opportunity for different countries and cultures to tailor the game to their own styles, rhythms, and strengths.
This is why North Macedonia can defeat Germany, why Barnsley can storm into the Championship playoff spots against the odds, why underdogs Liverpool could defeat an all-star AC Milan side in possibly the most memorable final in history in 2005, why the United States were able to defeat England in 1950 World Cup, and why Trinidad and Tobago were able to defeat the United States in 2018 World Cup qualifying.
And, at risk of rubbing salt into a fresh wound, it is also why Honduras can qualify for the next Olympics men's football tournament at the United States' expense.
Even one of the most successful teams in recent years, Jürgen Klopp's Liverpool, used effective long-ball football as another weapon in their arsenal as they won the Champions League in 2019 and the Premier League in 2020.
Though it was a surprise to hear noises from Dike's homeland dismissing Barnsley as some kind of anti-football, and various other barbs belittling their style despite their impressive progress this season, maybe it shouldn't be.
MLS has long been picked on in the tiresome league vs league arguments that have wasted bandwidth in the world of football content since #content began in 2010, and it will continue to be so.
So maybe this is just a bit of MLS payback, but regardless of league or perceived quality, all styles of football have their place. Maybe some schooling in these other styles will benefit the United States players in the long run — Dike certainly thinks so.