Bundesliga Zeitung, by Andy Wales.
Saturday proved to be a decisive day in the race for the top spots in the Bundesliga. Two games in particular were pivotal in shaping key positions.
Eintracht Frankfurt travelled north to Borussia Dortmund with just four points between the two clubs in the table. Dortmund's improved run of form had got them back in the running to retain their Champions League status.
Frankfurt have enjoyed a very positive campaign spearheaded by the goals of Andre Silva. Adi Hütter has moulded an attacking team that is fun to watch.
The return of Luka Jovic, on loan from Real Madrid, has helped bolster those forward options. Special praise must also go to Filip Kostic, who is behind only Thomas Müller in the assist charts.
At the Westfalenstadion on Saturday, it was more about the defence than the attack. Frankfurt were compact and resolute out of possession, set up to frustrate their hosts and hit them on the counter-attack.
Aside from two very good early chances for Erling Haaland, that you'd normally expect him finish, Frankfurt gave little away. Edin Terzic again had Dortmund set up too narrow and they struggled to stretch their opponents.
Without the injured Jadon Sancho they lack inventiveness. Even the creativity of Julian Brandt and Gio Reyna has been consigned to the bench with confidence eroded.
Dortmund have the players but without any meaningful shape or patterns of play they rely on individual moments of brilliance. Too often that is on the shoulders of Haaland. It's little wonder he's cut an increasingly frustrated figure of late.
He has an agent with a reputation for engineering huge financial deals. Speculation on Haaland's future this summer has already begun, but Dortmund have already proved how resolute they can be on transfers. Therefore, given the current financial climate and Haaland's exit clause for 2022, it is likely he stays for now.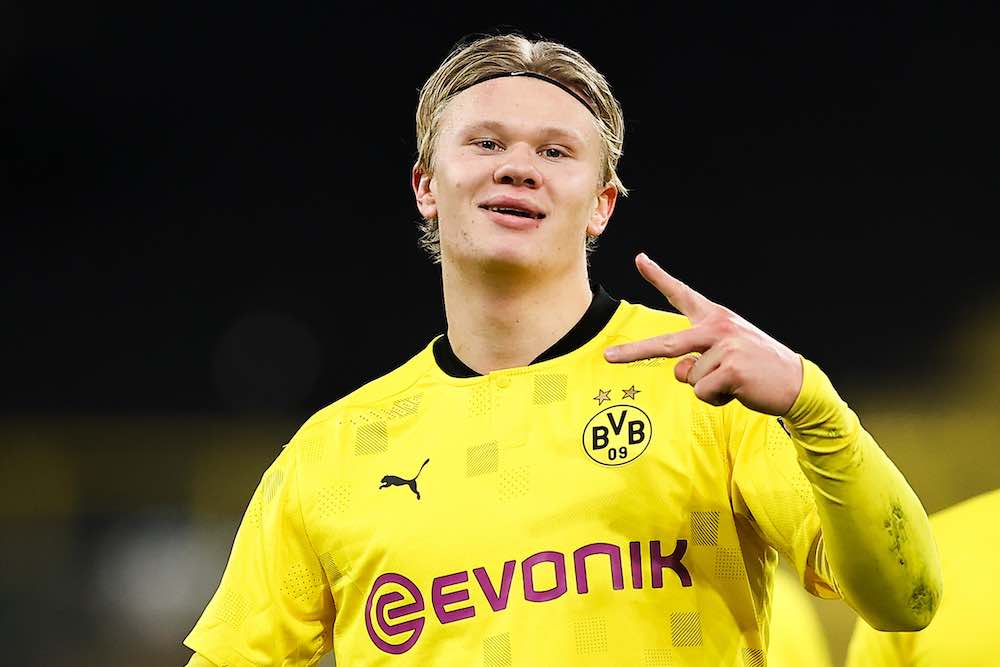 To shift focus back to Frankfurt, they marshalled Haaland well after his early chances. They also had a simple, but effective, game plan for Dortmund. Late on, it paid dividends as Silva netted his 22nd Bundesliga goal of the season to win the game.
That win sees them enjoy a seven-point cushion over Dortmund and virtually locks in the top four. Above them the overperforming Wolfsburg edged out Kӧln and still have a chance of finishing second.
That's because RB Leipzig are now within reach after Bayern Munich defeated them 1-0 in Saturday's 'Top Spiel'. Naturally, the immediate take away from that result was that the title is all but done for Bayern.
Even without the injured Robert Lewandowski, they still had too much for their closest challengers. Leon Goretzka's fine finish epitomised his game and was enough to seal the points.
---
BECOME A WORLD FOOTBALL INDEX PATRON AND ACCESS EXCLUSIVE PODCASTS!
---
Bayern have been below their usual standards this year, but are still strolling to a ninth successive title. Hansi Flick and his team deserve plaudits for that, but it's still another nail in the coffin for how the Bundesliga is perceived worldwide.
The game raised another issue, though, because the Leipzig hierarchy face a test of their true levels of ambition this summer. Make no mistake, Julian Nagelsmann is as ambitious as they come. The claim has long been that Leipzig want to topple Bayern.
However, having failed to replace the goals of the departed Timo Werner, a bigger test awaits. This summer could see Dayot Upamecano, Ibrahima Konate and Marcel Sabitzer depart. If Leipzig are as ambitious as they claim, a lot of work will be required to not only replace those outgoings but also make up the ground to Bayern.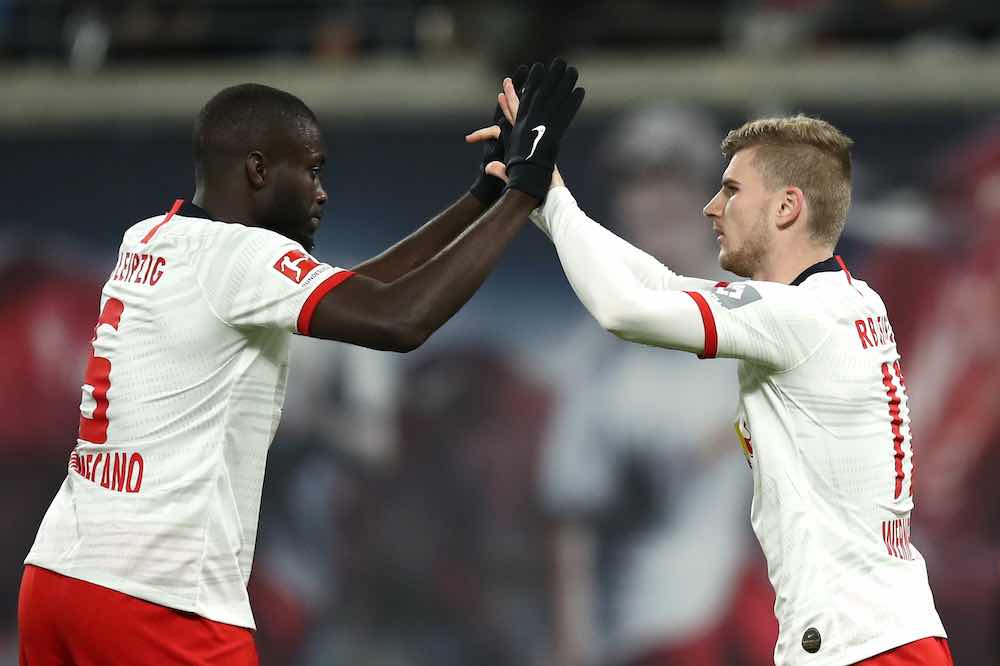 I question if they really do have the desire to spend the necessary sums to take the strides forward required. My suspicion is that they will continue with their model of recruiting, developing and selling promising talents. It will likely keep them in the upper echelons of the Bundesliga and perhaps a DFB Pokal, but not the Bundesliga title.
Will that be enough for Nagelsmann? Again, I suspect it won't be too much longer before his ambition outgrows that of Leipzig.
So, whilst the tale of the top four is almost told for the Bundesliga this season; there are still stories emerging. The achievements of Wolfsburg and Eintracht Frankfurt deserve to be applauded. The next steps of Leipzig and Borussia Dortmund are sure to bring headlines.
The Bundesliga does have other business to conclude over the coming weeks. The race now for the two Europa League spots will be intriguing, with just four points separating five teams. There is also the matter of which two clubs from four will finish in the relegation places with Schalke.
Sadly, the top of the Bundesliga may be too predictable, but at least we still have some drama to unfold.