By Louis Smith.
With the start of the 2021 Copa America in turmoil, one thing that is a little less hectic are the Conmebol World Cup qualifiers preceding it.
There are plenty of storylines around the squad selections and a number of players to look out for, including several potentially exciting debutants as well as some of the biggest stars in world football.
Argentina
Argentina remain unbeaten following three wins and a draw and sit second. Things are already looking much better than they did during the 2018 qualifiers for the Argentinians.
Norwich City fans will be pleased to know that after a successful season with the canaries, Emiliano Buendía has been called up and could be in line for a potential debut.
He's one of six players called up who are yet to feature at International level: Emiliano Martínez, Nahuel Molina, José Luis Palomino, Cristian Romero, and Julián Álvarez.
The Argentines will take on Chile followed by a match with Colombia away from home.
Argentina Squad
Goalkeepers: Franco Armani, Agustín Marchesín, Juan Musso, Emiliano Martínez
Defenders: Nicolás Otamendi, Nicolás Tagliafico, Germán Pezzella, Juan Foyth, Gonzalo Montiel, Lucas Martínez Quarta, Lisandro Martínez, Nahuel Molina, José Luis Palomino, Cristian Romero
Midfielders: Ángel Di María, Marcos Acuña, Leandro Paredes, Giovani Lo Celso, Rodrigo De Paul, Guido Rodríguez, Nicolás Domínguez, Lucas Ocampos, Exequiel Palacios, Joaquín Correa, Emiliano Buendía,
Forwards: Lionel Messi (Captain), Sergio Agüero, Lautaro Martínez, Ángel Correa, Lucas Alario, Nicolás González, Alejandro Gómez, Julián Álvarez
---
Bolivia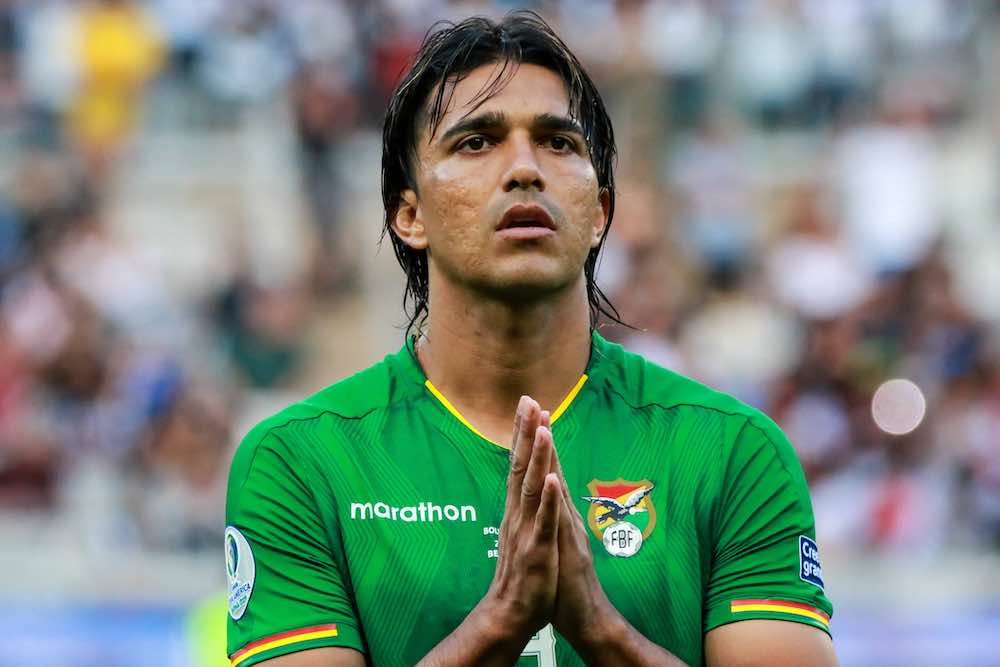 Bolivia have had a disastrous start to their qualifying campaign and are yet to win in any of their four matches.
They haven't been able to take home advantage yet, which is normally a vital part of their success. However, they did manage to earn a surprise point last time out following a 2-2 draw with Paraguay in Asunción.
La Verde have called-up four uncapped players to their squad (Jairo Quinteros, Jeyson Chura, Jaume Cuéllar and Luis Barboza).
The next round of fixtures sees the Bolivians host Venezuela in La Paz before they face a trip to Santiago to square off with Chile.
Bolivia Squad
Goalkeepers: Carlos Lampe, Rubén Cordano, Javier Rojas

Defenders: Diego Bejarano, José Sagredo, Luis Haquin, Óscar Ribera, Adrián Jusino, Enrique Flores, Luis René Barboza, Jairo Quinteros

Midfielders: Leonel Justiniano, Danny Bejarano, Erwin Saavedra, Diego Wayar, Ramiro Vaca, Henry Vaca, Roberto Fernández, Erwin Sánchez, Boris Céspedes, Moisés Villarroel, Jeyson Chura

Forwards: Marcelo Moreno, Juan Carlos Arce, Gilbert Álvarez, Rodrigo Ramallo, Jaume Cuéllar

---
Brazil
After months of craziness, it looks like Brazil will host the 2021 Copa America, which will add an extra sense of excitement and nerves for the Brazilian camp.
Before that, they have important matches against Ecuador and Paraguay, both teams who on their day have the potential to cause an upset.
Seleção are the only team in South America to have a 100% record in the qualifiers for 2022.
There are no new call-ups in the Brazil squad but there's a return for Manchester United's Fred as well as four domestic-based players: Weverton, Rodrigo Caio, Éverton Ribeiro and Gabriel Barbosa.
Brazil Squad
Goalkeepers:  Alisson, Ederson, Weverton

Defenders: Marquinhos, Danilo, Alex Sandro, Renan Lodi, Éder Militão, Rodrigo Caio, Felipe, Emerson

Midfielders: : Casemiro, Lucas Paquetá, Fabinho, Fred, Éverton Ribeiro, Douglas Luiz

Forwards: Neymar, Roberto Firmino, Gabriel Jesus, Richarlison, Everton, Gabriel Barbosa, Vinícius Júnior

---
Chile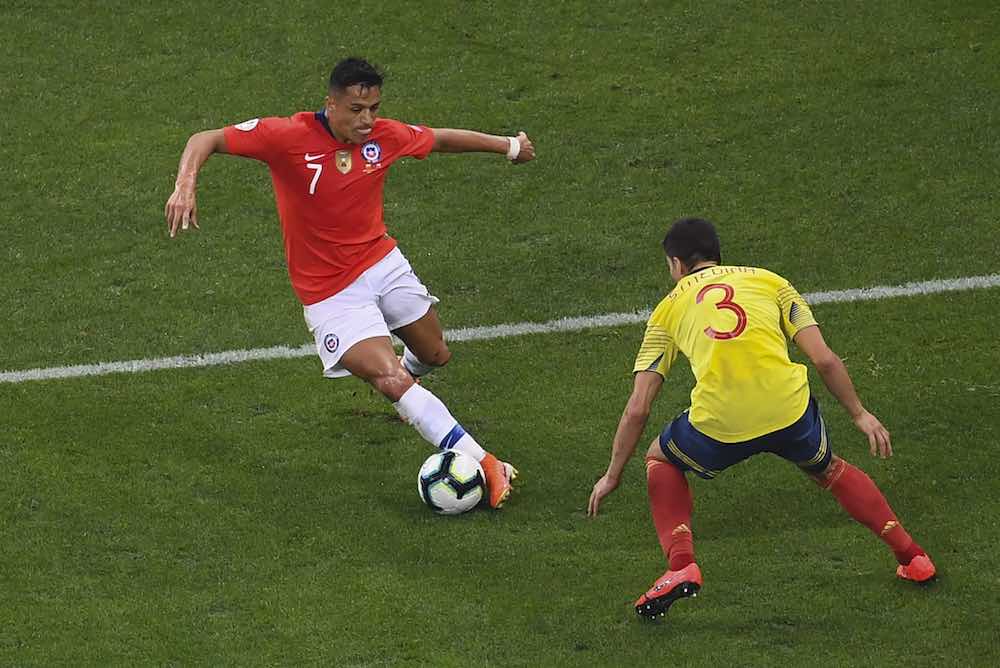 It's been an underwhelming start for Chile who have picked up only four points from their opening four matches which have seen them score and conceded six times.
Blackburn Rovers forward Ben Brereton has earned his first call up. Despite representing England at youth level the 22-year-old is eligible to represent Chile due to his Chilean mother.
Brereton is one of three potentially debutants along with Juan Leiva and Gabriel Castellón.
They face a tricky trip to Argentina, followed by, a home game they will expect to win against Bolivia.
Chile Squad
Goalkeepers: Claudio Bravo, Gabriel Arias, Gabriel Castellón

Defenders: Gary Medel, Mauricio Isla, Jean Beausejour, Eugenio Mena, Guillermo Maripán, Enzo Roco, Sebastián Vegas, Francisco Sierralta, Yonathan Andía
Midfielders: Charles Aránguiz, Luis Jiménez, Erick Pulgar, César Pinares, Claudio Baeza, Bryan Carrasco, Pablo Galdames, Tomás Alarcón, Juan Leiva
Forwards: Alexis Sánchez, Eduardo Vargas, Fabián Orellana, Felipe Mora,
Jean Meneses, Carlos Palacios, Clemente Montes, Ben Brereton

---
Colombia
Colombia will be desperately be hoping to bounce back following an embarrassing 6-1 loss in Ecuador last time out. After an underwhelming start, Los Cafeteros sit 7th in the standings.
They will be without James Rodríguez who misses due to injury along with Alfredo Morelos and Juan Fernando Quintero who have tested positive for COVID-19.
The two Genk boys; Daniel Muñoz and Carlos Cuesta are in line to make their International debuts, as are Atlético Nacional pair Aldair Quintana and Baldomero Perlaza.
The Colombian's take on Peru and Argentina over the next week.
Colombia Squad
Goalkeepers: David Ospina, Camilo Vargas, Aldair Quintana

Defenders: Davinson Sánchez, Yerry Mina, Stefan Medina, Óscar Murillo, William Tesillo, Daniel Muñoz, Carlos Cuesta,
Midfielders: Juan Cuadrado, Edwin Cardona, Wílmar Barrios, Mateus Uribe, Jefferson Lerma, Sebastián Pérez, Gustavo Cuéllar, Yairo Moreno, Baldomero Perlaza

Forwards: Luis Muriel, Duván Zapata, Luis Díaz, Miguel Borja, Rafael Santos Borré
---
Ecuador
Ecuador's youthful squad having been performing way beyond expectations so far. In the four games they have played they have racked up 13 goals, won away in Bolivia in tough conditions, and destroyed Colombia.
They will be hoping to carry on their good form going into the upcoming games against Brazil and Peru.
Brighton fans have the chance to watch a glimpse of what may be to come next year as Moisés Caicedo, who ran the show against Colombia last time out is likely to be at the heart of midfield.
There are seven potential debutants called up for Ecuador; Piero Hincapié, Hernán Galíndez, Moisés Ramírez, Dixon Arroyo, Jordy Caicedo, Damián Díaz and Luis Fernando León.
Ecuador Squad
Goalkeepers: Alexander Domínguez,Pedro Ortíz, Hernán Galíndez, Moisés Ramírez
Defenders: Robert Arboleda, Xavier Arreaga, Luis Fernando León, Pervis Estupiñán, Diego Palacios, Mario Pineida, Félix Torres, Piero Hincapié, Ángelo Preciado, Pedro Perlaza
Midfielders: Christian Noboa, Jhegson Méndez, Moisés Caicedo, Dixon Arroyo, Alan Franco, Carlos Gruezo, Ángel Mena, Fidel Martínez, Damián Díaz, Juan Cazares, Gonzalo Plata, Ayrton Preciado, José Carabalí
Forwards: Enner Valencia, Michael Estrada, Jordy Caicedo, Leonardo Campana

---
Paraguay
Paraguay have been a little hit and miss so far during their World Cup qualifying campaign but they do, however, remaining unbeaten after three draws and a win.
They face two tough tests ahead against rivals Uruguay and five-time world champions Brazil.
17-year-old Julio Enciso has been one of the standout players in the Paraguayan Primera División in 2021, helping Libertad to title glory.
He's rightfully earned his place in the squad along with seven other uncapped players; Braian Ojeda, Hugo Martínez, Julio Enciso, Alexis Duarte, Gerardo Ortíz, David Martínez, Juan Espínola and Gabriel Ávalos.
Paraguay Squad
Goalkeepers: Antony Silva, Alfredo Aguilar, Juan Espínola, Gerardo Ortíz,
Defenders: Gustavo Gómez (captain), Júnior Alonso, Fabián Balbuena, Santiago Arzamendia, Juan Escobar, Robert Rojas, Omar Alderete, Alberto Espínola,
Midfielders: Alexis Duarte, David Martínez, Óscar Romero, Richard Sánchez, Mathías Villasanti, Alejandro Gamarra, Robert Piris Da Motta, Gastón Giménez, Ángel Cardozo, Jorge Morel, Andrés Cubas, Hugo Martínez, Braian Ojeda

Forwards: Miguel Almirón, Ángel Romero, Antonio Bareiro, Braian Samudio, Carlos González,
Gabriel Ávalos, Julio Enciso

---
Peru
Peru's bid to make back-to-back World Cups hasn't gone to plan so far. After their four matches they currently sit second from bottom with only one point.
They will be hoping to turn a corner in the upcoming battles with Colombia and Ecuador.
Eleven domestic-based players have made the cut with six inline for a potential first cap (Raziel García, Luis Iberico, Jhilmar Lora, Martín Távara, Renzo Garcés, César Vallejo and Alex Valera).
Well respected figure Paolo Guerrero is the oldest player to feature in the squad at 37.
Peru Squad
Goalkeepers: Pedro Gallese, José Carvallo, Carlos Cáceda

Defenders: Luis Advíncula, Christian Ramos, Miguel Trauco, Aldo Corzo, Luis Abram, Miguel Araujo,
Anderson Santamaría, Alexander Callens, Marcos López, Renzo Garcés, Jhilmar Lora,
Midfielders: Yoshimar Yotún, Christian Cueva, Renato Tapia, Pedro Aquino, Sergio Peña, Alexis Arias, Raziel García, Martín Távara

Forwards: Paolo Guerrero, André Carrillo, Raúl Ruidíaz, Gianluca Lapadula, Luis Iberico, Alex Valera

---
Uruguay
After two wins and two losses, Uruguay currently sits in fifth place.
José María Giménez, Lucas Torreira and Luis Suárez are three players from Atlético Madrid who have made the cut into Uruguay's squad, they will be hoping to take confidence from their domestic success into the national stage.
Fernando Gorriarán, Ignacio Ramírez, Sergio Rochet, Camilo Cándido, Brian Ocampo and Facundo Torres could all earn their first cap.
A welcome return for the Uruguayans is goalkeeper Fernando Muslera who returns to the side for the first time since suffering a sickening leg break whilst playing for Galatasaray.
Uruguay host Paraguay followed by a trip north to take on Venezuela
Uruguay Squad
Goalkeepers: Fernando Muslera, Martín Campaña, Sergio Rochet,
Defenders: Martín Cáceres, José María Giménez, Sebastián Coates, Matías Viña, Giovanni González, Ronald Araújo, Camilo Cándido

Midfielders: Matías Vecino, Nahitan Nández, Rodrigo Bentancur, Lucas Torreira, Federico Valverde, Nicolás De La Cruz, Fernando Gorriarán

Forwards: Luis Suárez, Jonathan Rodríguez, Brian Rodríguez, Brian Ocampo, Ignacio Ramírez, Facundo Torres

---
Venezuela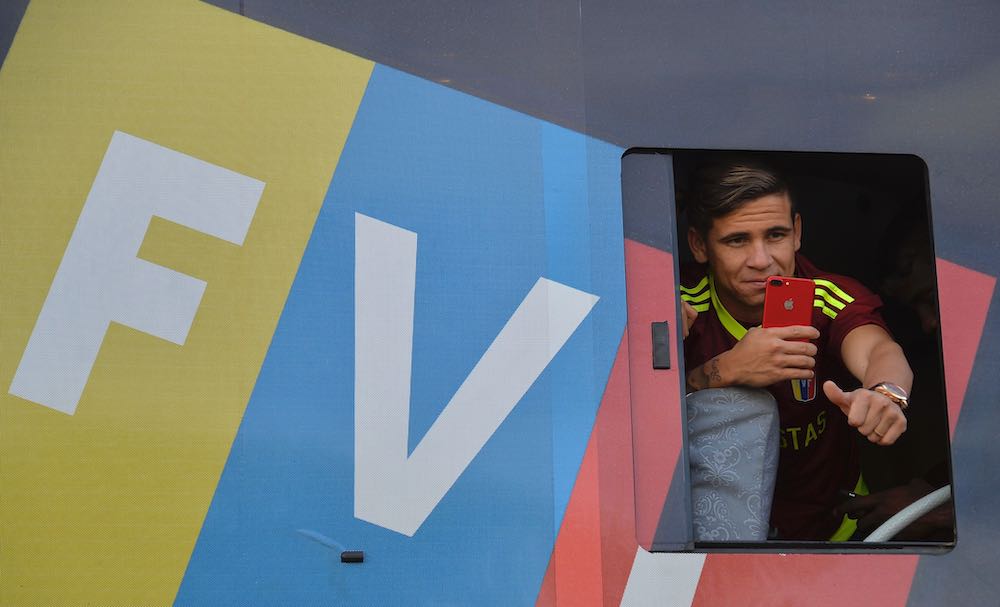 Venezuela's latest quest to appear at their first-ever World Cup finals has been a bumpy ride so far.
With only one win and three defeats, La Vinotinto will be hoping for an upturn in form.
They will be without key assets Yordan Osorio, Yangel Herrera, Yeferson Soteldo, and Salomón Rondón who are all unavailable.
They do however have Josef Martinez, who is called up for the first time since suffering a season-ending injury with Atlanta United in last years MLS campaign.
Venezuela face a trip to Bolivia followed by a game with Uruguay at home.
Venezuela Squad
Goalkeepers: Joel Graterol, Rafael Romo, Wuilker Faríñez
Defenders: Jhon Chancellor, Wilker Ángel, Nahuel Ferraressi, Mikel Villanueva, Roberto Rosales, Luis Mago, Alexander González, Rolf Feitscher, Yohan Cumana
Midfielders: Maurice Cova, Edson Castillo, Tomás Rincón, Cristian Cásseres Jr., José Martínez, Bernaldo Manzano, Mhon Murillo, Matias Lacava, Darwin Machís, Rómulo Otero, Richard Celis, Jefferson Savarino, Junior Moreno, Freddy Vargas
Forwards: Josef Martinez, Fernando Arsteguieta, Jhonder Cádiz
---
Round Five Fixtures
Bolivia vs Venezuela | Kick-off — 21:00 (GMT) 03/06/2021
Uruguay vs Paraguay | Kick-off — 23:00 (GMT) 03/06/2021
Argentina vs Chile | Kick-off — 01:00 (GMT) 04/06/2021
Peru vs Colombia | Kick-off — 03:00 (GMT) 04/06/2021
Brazil vs Ecuador | Kick-off — 01:30 (GMT) 05/06/2021
Round Six Fixtures
Ecuador vs Peru | Kick-off — 22:00 (GMT) 08/06/2021
Venezuela vs Uruguay | Kick-off — 23:30 (GMT) 08/06/2021
Colombia vs Argentina | Kick-off — 00:00 (GMT) 09/06/2021
Paraguay vs Brazil | Kick-off — 01:30 (GMT) 09/06/2021
Chile vs Bolivia | Kick-off — 02:30 (GMT) 09/06/2021