Bundesliga Zeitung, by Andy Wales.
After a largely enjoyable European Championship, the Bundesliga is back. There's plenty to be excited about; from the return of fans to the winds of change that have blown through. 
It's fair to say the Euros were a mixed bag for fans in Germany. The national team's elimination at the hands of England was not well received.
Just about the only positivity to emerge from it here in Germany was it signalling the end of Joachim Lӧw's time as head coach. Despite winning the World Cup in 2014, his tenure had continued longer than necessary. The last few years had seen him and the national team lose their way. 
I maintain that had his successor Hansi Flick been in charge at the Euros, Germany would, at least, have made the final. The significance to me making this point is that there is enough talent available. Flick's preferred style, shape and approach would've been more suited to the squad. This transcends beyond the German national team, attacking football is largely what's on offer throughout the Bundesliga. 
Manager Moves > Player Transfers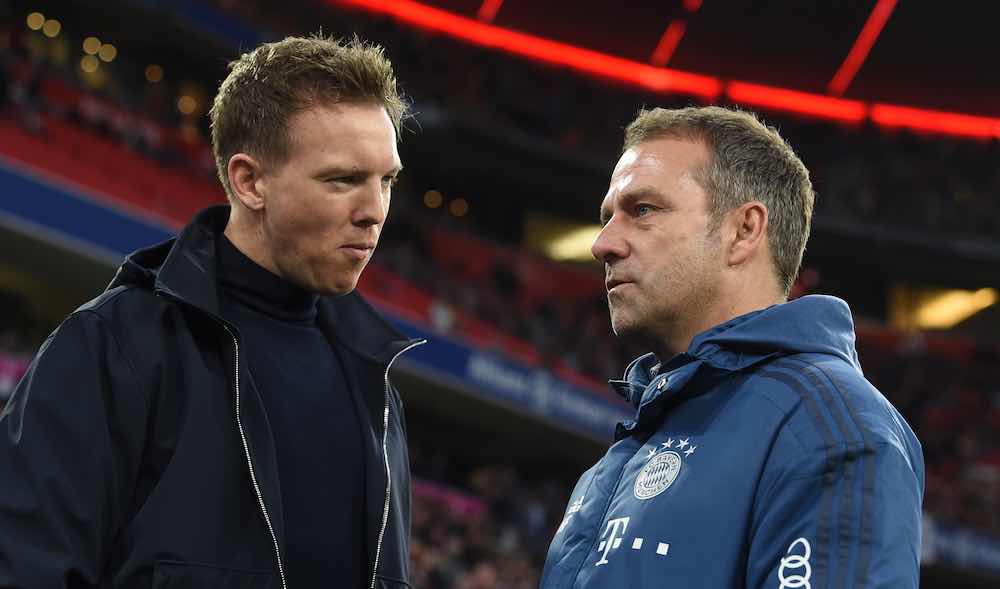 A new man in charge is not exclusive to the national setup, either. Indeed, most of the top clubs in the Bundesliga have a new coach at the helm this season.
This wholesale change of coaches even creates more intrigue ahead of the new season than any player transfers. 
With Flick gone from Bayern München, the highly regarded Julian Nagelsmann has the opportunity to turn fanfare into silverware.
His step up from Hoffenheim to Leipzig will be regarded as successful, but still left some question marks. Inconsistency plagued any title aspirations and the chance of a trophy gone with defeat to Borussia Dortmund in the DFB Pokal final. 
Such shortcomings will be more harshly analysed at Bayern. Nagelsmann will be under the microscope and expectations will be high — simply put, he has to deliver trophies. How he performs in this next step of his career will be fascinating. 
Equally intriguing will be how Marco Rose does in his big step up. He's traded one Borussia for another, going from Mӧnchengladbach to Dortmund. Another highly-rated coach, he will also have to navigate increased demands and expectations.
Rose's footballing philosophy should mesh well with Dortmund and its squad. If he can help the club pip Nagelsmann to another trophy, namely the Bundesliga crown, perhaps Dortmund can finally move on from the shadow of the Jürgen Klopp era that still looms long. 
As for Leipzig, American coach Jesse Marsch has made the move from their Salzburg franchise. It's a switch that's been made almost seamlessly by a number of players and Marsch is expected to do well.
He's yet another highly-rated up and coming coach in the Bundesliga this season — proof it's a league that gives opportunity to more than just players.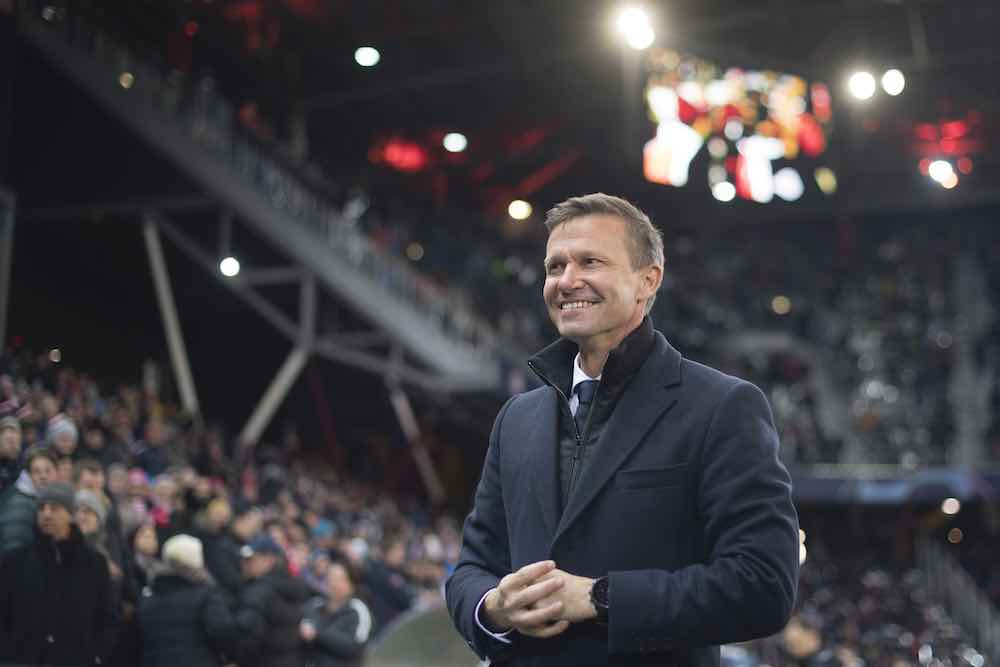 The same can be said of Gerardo Seoane. His work at Young Boys in Bern brought a number of admirers and it will be interesting to see what he can do with a talented Bayer Leverkusen squad. 
Other coaching moves saw Adi Hütter leave Eintracht Frankfurt to take up the vacancy at Gladbach. In turn, he was replaced by Oliver Glasner, who did a fantastic job last season with Wolfsburg. That left an opening for Marc Van Bommel to take up the Wolfsburg hot seat. 
All in all, seven of last season's top eight clubs all changed their head coach. It's an unprecedented summer turnover of bosses at all the top clubs.
Predictions
Arguably, it's a bigger talking point than any of the player transfers. Yes, even bigger than Dortmund finally selling Jadon Sancho to Manchester United in a deal potentially worth up to €95m.
Coupled with fans returning to the stands, albeit at reduced capacities, it could be a decisive factor. 
In terms of predictions, you'd obviously be hard-pressed to bet against Bayern winning the title yet again. Likewise, VfL Bochum, Greuther Fürth and Arminia Bielefeld will be the favourites for the relegation spots.
However, with so many coaching changes and fans in the stadiums, we could see some surprises. Whatever happens, it's good to be back for what promises to be an interesting year of German football.