Interview with Barcelona assistant manager Henrik Larsson, by Callum McFadden for WFi.
---
You are famous for playing for Celtic and winning many trophies during your time in Scotland. You also reached a European final in 2003 against Jose Mourinho's Porto. Just how highly do you rate the Celtic side that you played in? Could you have competed in the Premier League?
"Where would that team have finished in England? Top four. Without a doubt.
"We beat Liverpool, Blackburn… we beat a lot of good teams in that run [to the UEFA cup final]. We played as well — or even better — than a Porto team that went on to win the Champions League, so it showed just how strong we were.
"There were about 15 internationals in that squad — important players for their countries. I think a lot of people tend to forget we had a really strong squad. Unfortunately, we didn't manage to win the big final.
"That would have been the icing on the cake for that squad."
---
Do you still think about that UEFA Cup final and what could have been?
"Obviously, I thought about it for many years. At the same time, you have to get on with it, but winning that medal and being able to share that with the fans and my teammates would have been a dream come true.
"Fate wanted something else. It just shows what a team we had and how good we were.
"Representing Celtic was just fantastic. Those are the games that you want to perform in and play well in. You are up against the best players. It was just fantastic.
"Unfortunately, we didn't manage to do that well in the Champions League. We did better in the UEFA Cup, which, still to this day, I cannot understand how we lost that game against Porto. We should have won, to be honest."
---
Since retirement from playing and embarking on your coaching career, you are always linked with the Celtic job. Is that something you are used to now?
"You're right, it's been like that, and to be honest I think it will always be like that in the years ahead while I'm in this line of work.
"For me, that's just the way it is as I'm so connected with Celtic that my name will always be mentioned there. I'm so fortunate to still be remembered as a player and hopefully as a person as well.
"It isn't a burden in any way. It's a blessing."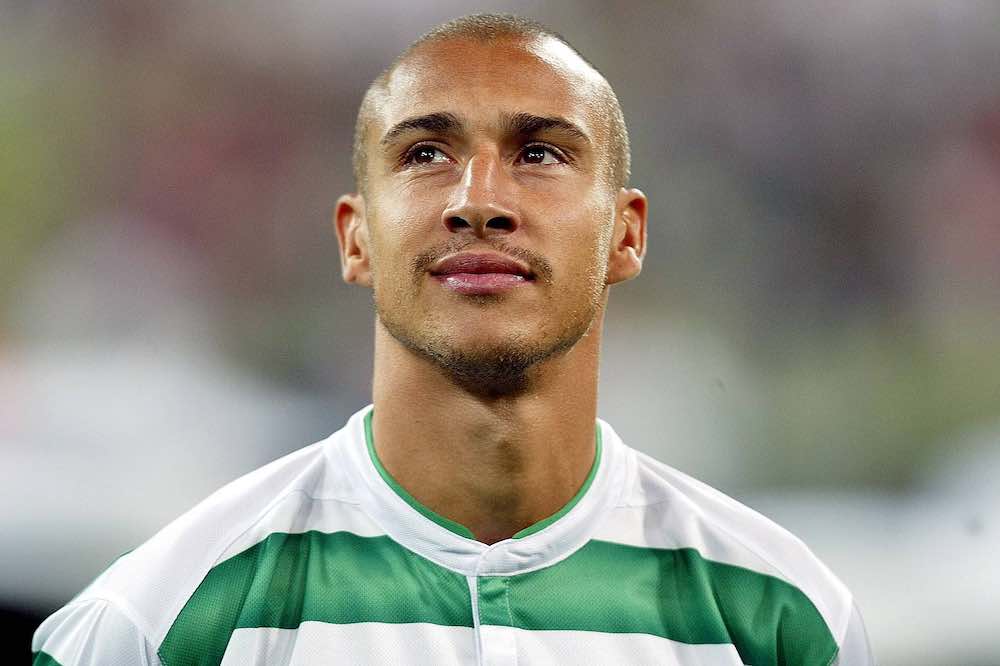 ---
In the future, is the Celtic job something that you aspire to do?
"Time will tell if things are going to be like that. It's impossible for me to give an answer that isn't misinterpreted by some. So as I say, time will tell if things will be like that."
---
You have been linked with other managerial posts in the UK. Is managing in the UK something that's high on your agenda for the future?
"Yes. It's a culture I'm accustomed to and a language that I have a decent grasp of. Of course it would interest me, however it's very tough to get in. You need to know the right people or the right agent.
"I've had a few projects and proposals put to me but I just felt that they weren't right for me. Although, if one day an interesting offer comes my way then I will consider it.
"Crucially it has to be a club and an owner that is on the same wavelength as me because that is the most important thing."
---
I want to ask you about a fellow teammate at Celtic who was not well known when he arrived in Scotland. That player is Lubomir Moravčík. Did you know him before he arrived at the club and what was he like to play alongside?
"I didn't know anything about him to be honest, but it only takes one practice to see just… wow, he has something. 
"Still, to this day, I don't know if he's left-footed or right-footed! That's crazy! I've never seen a player hitting the ball as sweetly with both feet.
"The vision he had to see the game and see runs was just fantastic. He's most definitely one of the best players I've ever played with.
"Also, he's a great guy. I bump into him every now and then and it's always a pleasure to speak with him."