Interview with Wales striker Hal Robson-Kanu, by Callum McFadden for WFi.
---
Most footballers and fans dream of representing their country at the highest level. In 2016, you were an integral part of the Wales team that reached the semi-final of the Euros. Can you sum up that experience from your perspective?
"It was a phenomenal experience for me personally because of what we achieved as a nation by reaching the semi-finals.
"After the tournament, we arrived back in Cardiff and thousands of fans were there to greet us. That really hit home to us to what we had achieved, and it was such a special experience to be involved in.
"A highlight for me was scoring the goal against Belgium. I was in the perfect place at the perfect time and luckily, I went one way, and the opposition defender went the other way which enabled me to finish as I did.
"The build-up to the goal was superb with Joe Allen playing the ball to Gareth Bale who combined with Aaron Ramsay to assist me.
"It was a phenomenal moment in my career and one that I'll never forget. Scoring a goal like that for my nation and going on such a journey with my fellow countrymen is something that will live with me forever."
---
You played in the Premier League and at international level for several years. Both are important roles but typically end for most players in their mid-thirties. How important is it to have interests outside of Football?
"It's vital, regardless of age, to be honest. As a footballer, I fully commit myself every day to the sport but away from the sport, it's so important to have other interests because mental health is one of the most unreported issues among sportsmen and women today.
"External interests that allow you to release internal energy can support your performance on and off the park as a footballer and as a person."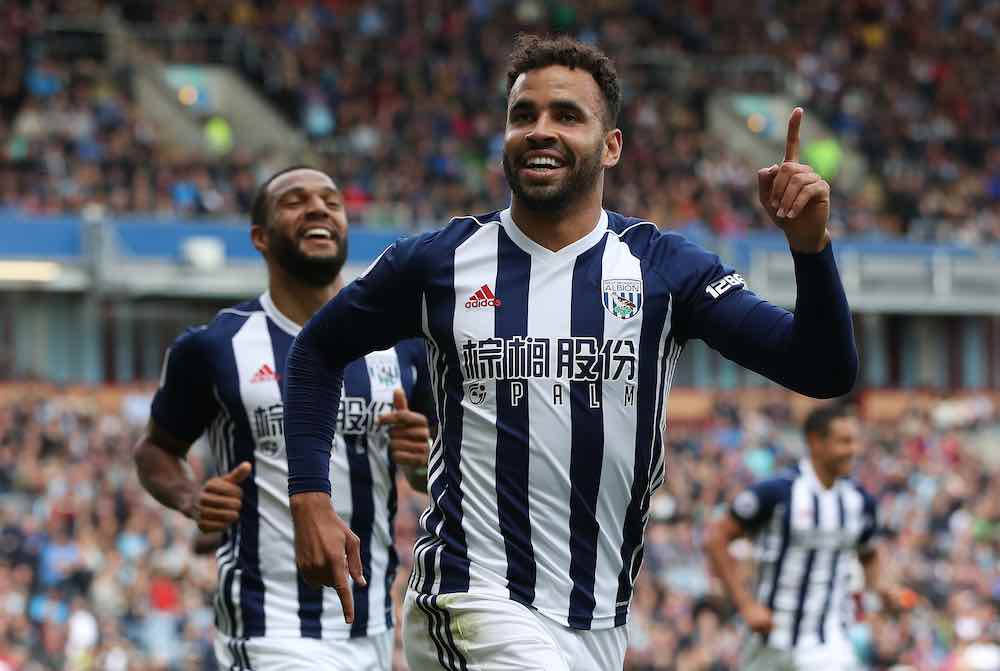 ---
You founded The Turmeric Co. Can you talk us through how you created the company and the aims and the success so far of TTC?
"It came from my personal experiences related to injury recovery. I've always looked at natural remedies to aid my recovery from injuries and operations over the years because I had adverse effects from certain medications, which meant my family had to look towards natural remedies with natural ingredients such as turmeric, ginger watermelon, pineapple and black pepper.
"We put those natural resources into a blend that changed my perspective on injury recovery and nutrition and helped me get back to playing on a regular basis.
"It's helped me with my performance and health and well-being for over a decade now. It's been my secret weapon in my career.
"My inspiration for the company occurred when I went into a well-known store and purchased a turmeric shot because I used natural turmeric daily.
"The shot from the store was awful as it used turmeric powder and offered zero function in comparison to the natural turmeric that I, and many other athletes use.
"So, from there, I made the decision to take the blend that my family and I had made at home to market. It took two years to build the logistics and the production facility that could complement our unique process of product preparation as well as the blend volume.
"We launched in 2018 and within a few months, we were stocked in Planet Organic and were then supplying the GB Rugby teams and many athletes as a result of that.
"We now have tens of thousands of customers who enjoy and experience the natural nutrition that our blend of turmeric brings which now sees us distribute 300,000 shots of our Turmeric blends each month.
"It's a great achievement for us but we have only just started, and we have a lot more to achieve."
---
Can you sum up the importance of nutrition, in particular functional nutrition, and the role it has played in your career and day to day life?
"Functional nutrition is key. Looking for nutritionally rich foods is vital, and you will get those from raw natural food sources.
"Over generations, we have become too used to seeking convenience from fast food or processed food.
"Unfortunately, these foods are a staple in many peoples diets now and are nutritionally deficient and don't offer any sense of functional nutrition to them.
"Vitamins and minerals are key for any individual and it is probably no surprise that as a society we have such a high level of obesity and diseases due to the over-reliance we have placed on convenience foods.
"It's imperative going forward that we ensure that people have access to naturally nutritious food as part of their diet."
---
In recent months you have formed partnerships with rugby clubs Leicester Tigers and Sale Sharks and recently football club Luton Town. It would be good to know how those came about and the benefits each club has seen. Furthermore, do you have plans to expand your partnerships further?
"These partnerships came directly from the nutritionists at those clubs who recommended our product to their club. As the founder of the business, that's phenomenal recognition for us.
"To have the top nutritionists in the country who are working with elite athletes coming to us to offer our range to their athletes is incredible for us.
"It's a credit to the quality and effectiveness of our product. Our core value as a business is to promote natural health and well-being to society and we want to ensure that a variety of people can have access to our process.
"There is a massive opportunity for us to continue developing strong relationships with high-level nutritionists and sporting clubs across the globe who are actively seeking to support and promote positive health and well-being to their athletes and their communities."
---
Finally, as a footballer you have always set yourself targets and goals to succeed. Do you do the same with The Turmeric Co.?
"Absolutely. From my perspective, we focus on our day-to-day operation to ensure that everything around the business is of the highest possible standard.
"That's the exact same attitude that I have with my football career as I give everything on and off the field to improve as a footballer and with The Turmeric Co, it's the same.
"The culture and the ethos of the business strives for the best in the quality of our product and in how we offer our services.
"It is vital that we do this because we are growing and want to continue to grow at a phenomenally rapid rate and serve more and more people across sport and society.
"Turmeric has supported me in my journey as a natural product and it's vital in helping you develop a lasting lifestyle change.
"Our product is a high quality, 100% natural product that can be delivered directly to your door to enable you to make a positive and healthy lifestyle change."