An interview with former Leicester City and Aston Villa forward Julian Joachim, by Callum McFadden for WFi.
---
You developed as a youngster in the youth team at Leicester City and went on to break into the first team as a teenager. Can you sum up what the formative years of your career were like?
"I loved it! I was performing well in the youth team and in the reserves, as well as travelling to games with the first team for a period of time.
"The gaffer, Brian Little, told me that senior pros within the team had spoken highly about me and that the club wanted me to commit to signing professional terms so that I could be given an opportunity with the first team.
"I jumped at the chance to sign for Leicester as it was always my dream from a young age to become a professional footballer. I then made my debut at eighteen and thankfully I was able to hit the ground running.
"I'll never forget the buzz of walking out of the tunnel at Filbert Street on my debut. The noise was incredible. I didn't score in that game but I scored in my second first-team appearance and kicked on from there.
"I played regularly after I broke into the team and I loved my time at Leicester City. I loved playing and scoring at Filbert Street as our fans were always extremely supportive of the team. It is just a shame that the stadium no longer exists as it was a classic, old school stadium."
---
Brian Little gave you your debut at Leicester and trusted you at a young age. You also worked with him later in your career at Aston Villa. How would you describe the impact that he had on you as a player?
"He was a great manager. I got on very well with him and he was a father figure to me. He always looked out for me on and off the park.
"He knew when to leave me out as I was developing my game as a teenager and I was delighted to team up with him later in my career at Aston Villa. He is someone I have the utmost respect for."
---
During your time with the Foxes, you also broke into the England under 21 squad. What was that experience like for you compared to playing at club level?
"It was an honour to be involved at that level. I never really overthought it even at that age as I looked at playing for England as an added bonus for me in my career.
"I always wanted to be a professional footballer so to play for my country at youth level meant a lot.
"You play with the best young players in the country and I loved every minute of playing in those games."
---
You joined Aston Villa from Leicester in 1996. Did you want to leave Leicester at that time especially when Brian Little had moved on to manage Villa?
"I never wanted to leave Leicester. I came through the youth system from the age of twelve and I had mixed emotions when I left.
"It was the only club that I had known and it was the only club that I wanted to be at. However, Leicester needed the money and I was one of the players that the club knew they could sell for a good fee.
"Martin O'Neill was the manager of Leicester and he was honest that he wanted to raise funds for new players.
"Again, I did not want to leave the club but they made it clear that I could leave so it was a no brainer to go to Aston Villa with Brian Little, given those circumstances."
---
How did you adapt to life at Aston Villa?
"I knew a couple of players at Villa which helped me. Mark Draper had left Leicester for Villa in the previous season and I knew him well.
"The coaching staff were all at Leicester with Brian which was great as they knew me inside out and that gave me great confidence."
---
As well as the players that you knew, Aston Villa had some very high profile players such as Paul McGrath, Gareth Southgate, Dwight Yorke, Ian Taylor, Mark Bosnich and others. What were they like to play and train with in your first year at the club?
"They welcomed me into the club which was great as I was still a young player when I made the move.
"It was funny initially as I had watched some of them on television when I was growing up and now I was playing alongside them.
"The club was doing well when I joined which was a great help to me as I was going into a confident team.
"I always wanted to play at the highest level possible and I backed myself to succeed even though I knew that it would be hard to break into the first eleven.
"It took time for me to establish myself but I was able to break into the team, stay in and kick on again.
"I won the player of the year award in 1999 and that was my best season in football when I look back at my career as a whole. I was playing every week and I was scoring goals.
"Every forward thinking player will tell you that there is no better feeling. I went on to the pitch every single week with real confidence that I would score or make a big impact on any game."
---
During your time with the club, you were runners up in the FA Cup final in 2000. What are your memories of that occasion?
"It was a painful day as you want to win every game that you play in especially in a cup final as prestigious as the FA Cup at Wembley.
"I was on the bench that day but it was nice to play a part in the game itself. It would have been wonderful to win it but to play in the last cup final at the Old Wembley is something that I am still very proud of."
---
As an attacking player, what was your reaction when the club signed Paul Merson and what was he like to work with at that stage of his career?
"Merse was a sublime player. If you made a run then he'd always make sure that he found you.
"He came to us later on in his career but you could see his quality from his first training session. His touch, his technique and overall ability was second to none.
"He could score goals or assist from anywhere. I got on very well with him and I went on to work with him at Walsall when he signed me on loan from Leeds while he was manager there."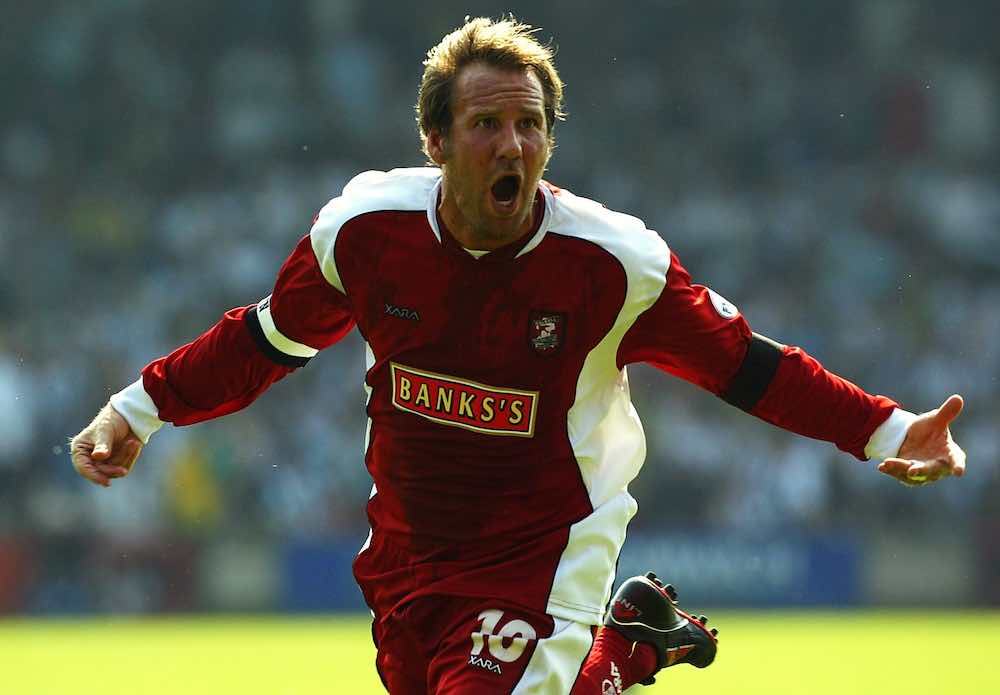 ---
Paul has joked about his time as a manager numerous times including in his autobiography 'How not to be a professional footballer.' What was your view of Paul Merson the manager?
"He was a big character and to be honest, he was just like he was as a player. He didn't change. He was player-manager so he was still a player too.
"We were struggling when I joined but I scored goals under Merse and he wanted us to play football in the proper manner.
"I enjoyed working with him even though it was only for eight games."
---
Your next move was from Aston Villa to Coventry in 2001. What was the factor behind that move?
"I had a fall out with John Gregory and it was very tough mentally to continue playing under him after the fall out.
"I enjoyed my time at the club as a whole and always have my utmost for Villa. The fans were great with me throughout my time too.
"I dropped down a league to the Championship in the hope that Coventry would bounce straight back.
"The Coventry fans were very passionate and it was unfortunate that we couldn't get back into the Premier League for them. However, during my time there, the club was in financial difficulty and we sold many of our key players.
"It was an uphill battle at times but I am glad that I had the opportunity to play for the fans of Coventry.
"I joined Leeds after my time at Coventry and the fans there were great with me too but they were a club in financial difficulty when I played for them too.
"Leeds and Coventry are clubs that belong in the Premier League and I am glad that Leeds are back there under Marcelo Bielsa."
---
During your career, who were the best players that you played with and who would you describe as being your toughest opponents?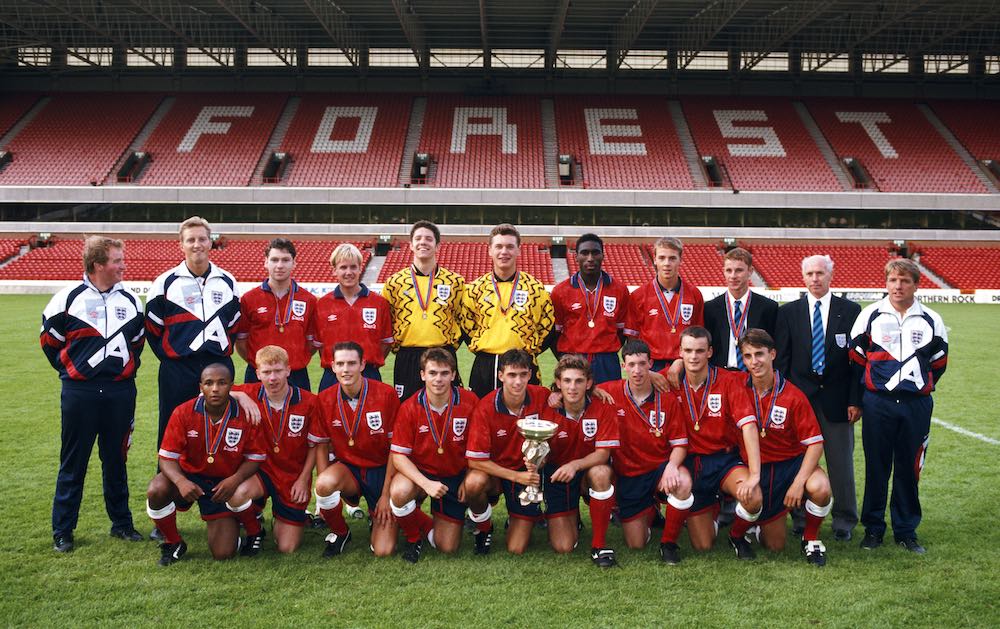 "Playing with Paul Scholes was such a joy. I played with him in the under 18 European Championship with England and you could tell that he would go on to be a world-class player even at that age. Robbie Fowler and Sol Campbell were also in that team.
"I always loved battling with Rio Ferdinand who was a top centre back. I was never fazed by any opponent. As an attacking player, I think you need to back yourself against any defender regardless of their stature. It is your job to proactive and test them."
---
It is clear that you have plenty of stories from your time in football from your time playing in the Premier League and across various levels of football. You have just released your autobiography "You Must Be Joachim". What can fans of the clubs that you played for expect from the book?
"Writing a book was something that I didn't think I would do, but during the lockdown I was approached by Mathew at Morgan Lawrence Publishing and I was happy to work with him on it.
"I have tried to tell fans stories that I think they'll find interesting and I have been open and honest about my time at each club that I've played for."