An interview with Stevenage defender Scott Cuthbert, by Callum McFadden for WFi.
---
You are currently the captain of Stevenage having joined the club in 2018. How do you reflect on your time at the club so far?
"I've had ups and downs at the club so far but that is football. My first season at the club was very positive when we finished just outside the playoffs whereas my second season was chaotic with managerial changes and below-par performances on the pitch.
"The first lockdown also occurred during the second season which did not help.
"Over the last eighteen months, it has settled down and we have a settled team in terms of playing staff and coaching staff.
"That has led to the atmosphere around the club being really positive and enjoyable which is great."
---
You progressed through the youth set-up at Celtic and worked with Celtic legend Tommy Burns. What are your memories of working with Tommy?
"My overriding memory of Tommy was his love for the game. He lived for football and I have never met anyone as passionate about the game as he was.
"He wanted to improve you every single day and I feel like I did not appreciate that as much as I should have when I was younger.
"He would be full of enthusiasm on the training ground and ask you to stay behind for ten minutes after training to work on an aspect of your game. Fast forward and it is an hour later and you are still on the training ground with him working on things.
"Celtic as a whole was an unbelievable club with a great set-up. Again, I don't think I appreciated it as much as I should have at the time but it was a great place to learn and develop as a footballer."
---
You first moved to England in 2009 with Swindon Town. You reached the League One playoff final with the club. What are your memories from your time with the Robins?
"I spent the season before I joined Swindon on loan at St Mirren which gave me the feeling of regular first-team football.
"I wanted to play competitively every week and I had to be realistic and acknowledge that I was not going to break into the first team at Celtic.
"I wanted to move to England and I wanted to play for a club who had ambitions of getting to the Championship as I believed that the Championship was of a slightly higher standard than the SPL in Scotland at the time.
"Swindon gave me the opportunity to try and reach the Championship. We came so close by reaching the playoff final at Wembley. It was heartbreaking to lose to Millwall and it was a rough time in the twelve months that followed as we were then relegated from league one in the following season.
"The first season is one that I always look back on with fondness as it was my first season in England and I enjoyed playing in a new league and going to new stadiums."
---
Following your time at Swindon, you moved to Leyton Orient. After Orient, you joined Luton Town and won promotion to League One under Nathan Jones. How do you reflect on your spell with the Hatters?
"Leyton Orient was a great club. Barry Hearn was the owner at the time and he looked after everyone. It was a proper family club.
"That atmosphere filtered down throughout all levels of the club and we were so close to promotion but unfortunately lost out in the playoffs at Wembley to Rotherham on penalties.
"We had a group of players who were of a similar age which helped form a tight-knit group and the one thing I regret from Orient is not achieving promotion with that group of players.
"Following the disappointment of the playoff final defeat at Wembley with Orient, I moved to Luton, initially under John Still.
"It was a difficult decision to move down to League Two but I joined Luton as they were a club with ambition to get promoted to League One.
"It was a difficult start for me at the club as the club went through a tough spell prior to me joining so we were under pressure quickly.
"Nathan Jones then took over in the January and he was an excellent coach. It was immediately clear to see his coaching ability and he made a massive difference.
"He made changes on the playing side by getting rid of certain players and he had us playing attacking football which I think the fans enjoyed watching.
"It is no surprise to see the club playing in the Championship now under Nathan because he is a very good manager who knows what he is doing and how to implement it."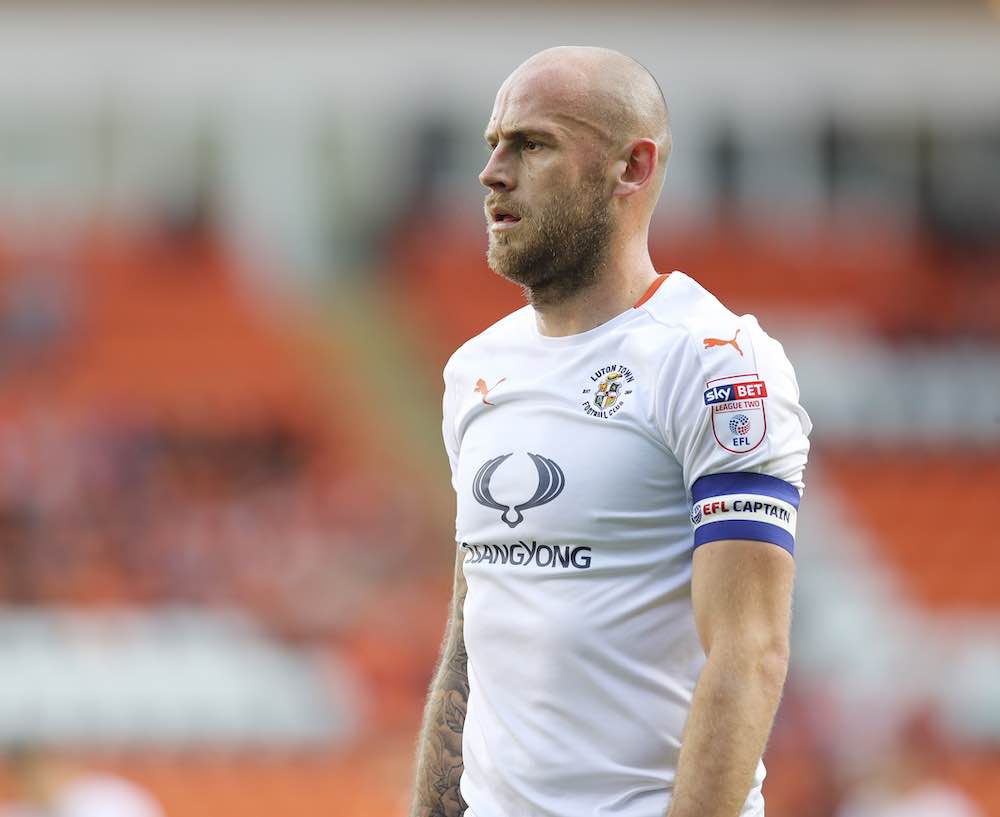 ---
Last but not least, you have played with and against several top players in your career so far. Who would you say are the best players that you have played with and who are the toughest opponents that you've faced in your career?
"Those are tough questions. However, if I had to pick then I'd choose Aiden McGeady as the player that I played with.
"He was incredibly talented from a young age and very quickly made his mark in the first team at Celtic. He was head and shoulders above everyone in the youth team at that time.
"Jonathan Douglas is another that I would mention as playing with him was something that I enjoyed. He had Premier League experience with Blackburn and you could see that quality of play when you played alongside him.
"In terms of toughest opponents, I would have to say Harry Kewell. I played against him when I played for the Celtic first team in a pre-season friendly. He gave me a torrid time for 45 minutes and was very tough to play against."