An interview with former Birmingham City, Fulham and Northern Ireland goalkeeper Maik Taylor by Callum McFadden for WFi.
---
You started your career in non-League before moving to Barnet in 1995. How would you sum up your Non-League experiences?
"I thoroughly enjoyed it. I was in the army at the time and spent six years in total serving so non-League gave me a platform between my time playing for the combined services.
"I loved seeing my name in the matchday programme and playing in front of fifty people felt amazing at the time. I relished every opportunity."
---
Barnet were a Football League club playing in Division Three when you joined them. Within 18 months of singing for the Bees, you are playing in the Premier League with Southampton. That must have been an emotional rollercoaster?
"It was a whirlwind time for me. I got a phone call from Ray Clemence who was in charge of Barnet at the time. He was an England legend so as soon as he was interested in me then it was a no brainer to join the club.
"I learned so much from my time working with him. I was a late developer and, believe it or not, I only started playing in goal at the age of nineteen. We talked a lot about what makes a good goalkeeper and he was great at helping me analyse my performances.
"I progressed very quickly and I was obsessive with my training and constantly improving due to my experiences in the military. It led to Southampton coming in for me and that was another experience that I could not turn down."
---
Graeme Souness signed you for Southampton. What was he like to work with and what was it like to train and play alongside Matt Le Tissier?
"I grew up as a Southampton fan so it meant a lot to sign for the club. My first football memory was winning the FA Cup in 1975/76. Le Tiss was a hero of mine so to be able to play alongside him was an incredible opportunity.
"Graeme Souness was very good with me. I will always be grateful to him for giving me the opportunity to play in the Premier League for my club. It was a dream come true for me.
"I loved working under him. He was a proper man's man who took no prisoners. If you roll up your sleeves and give your all for the club then you won't have any issues with him. He always backed his players to the hilt.
"He kept us in the Premier League and I was gutted to see him leave Southampton at the end of my first season."
---
You leave Southampton and one footballing legend for another by signing for Kevin Keegan's Fulham. You won the Second Division title and followed it up with promotion from the First Division to the Premier League. How crucial was Mohammed Al Fayed's influence to Fulham's rise to the top flight?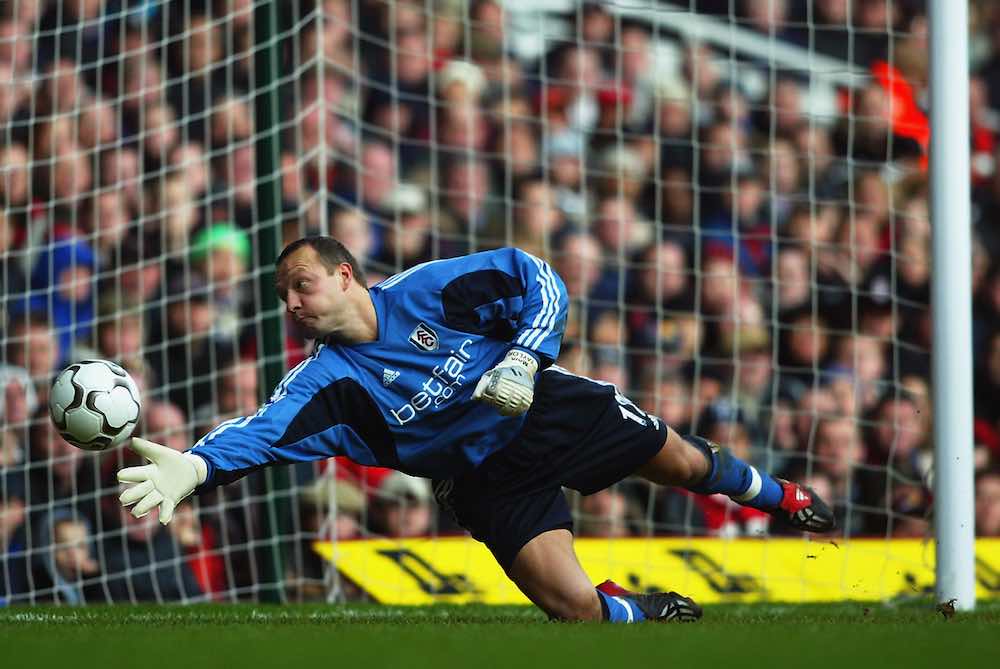 "It was hard to leave Southampton but my opportunities were limited when Graeme left. I was told that I would not have been given any further opportunities at Southampton which hurt.
"That motivated me to drop down a few divisions with Kevin Keegan at Fulham and work my way back to the top flight. I would not have joined the club if it wasn't for Kevin Keegan.
"I never looked back once I joined Fulham and neither did the club with Kevin in charge and Mohammed Al Fayed backing him with whatever he needed. We had some amazing times at the club and Kevin was crucial to that with his motivational skills.
"I also played under Jean Tigana who was a superb manager too. He was the first manager who introduced me to sports science and he was ahead of his time in many respects.
"We had a superb team in the Championship which led to us winning promotion. However, when we got to the Premier League, Jean pulled me aside and said that he needed to sign a big-name player to help attract other talent to the club in the top league.
"He was happy with my performance but, unfortunately, Edwin Van Der Sar was available and interested in coming to Fulham. He took my place given his pedigree and world-class quality. I have to say that he was a first-class human being and professional.
"Words can't speak highly enough of him. As much as I never shrieked a challenge, I knew with his level of quality that it was a battle that I was not going to win. I learned an awful lot from training with him.
"I had a taste of the Premier League and wanted to establish myself as a number one in the top flight so Birmingham was the logical next step for me."
---
You played at Birmingham for eight years under Steve Bruce and Alex McLeish. Firstly, Steve Bruce made you his number one from day one. What was he like to play under?
"He is a great person. An old school manager who backed you all the way. An absolute gentleman who demands hard work from every player.
"We played some good football under him and we were successful for the most part. We tried to kick on in his fourth season and unfortunately, we were relegated which was a disappointing end for Steve given what he put into the club.
"He's had a phenomenal managerial career and to reach one thousand professional games is a testament to his work and dedication."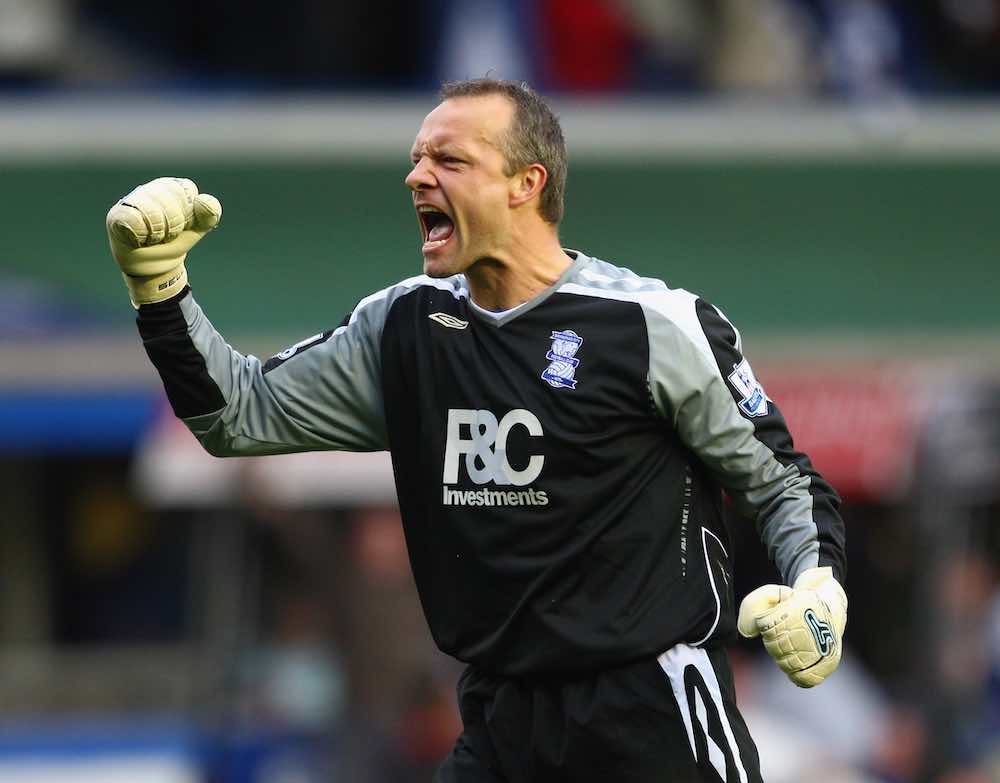 ---
Alex McLeish came in after Steve. Was your relationship with him the same as it was with Steve?
"He was another great person and manager. He had high standards and I had the same level of respect for him. I loved working with him.
"Joe Hart and Ben Foster came into the club under Alex and my opportunities became more limited as time went on but they were both top goalkeepers.
"Joe was very young and raw at the time. I felt like I had an opportunity to keep him out of the team as he had a slow start at Birmingham. I got to play against Man City who were Joe's parent club meaning he was ineligible. I played very well in the game and Alex McLeish was torn about who to play in the next game.
"He went for Joe in the end and from the next game at Anfield, he was phenomenal from then on in. I had to hold my hands up and say that he was worthy of his place and it was no surprise that he went on to win Premier League titles and England caps.
"Joe leaves the club in the summer and then, just as I think I'll get an opportunity, Ben Foster comes in. He was equally top drawer and another England international. He had played for Manchester United and had more experience than Joe so I knew it'd be tough to dislodge him.
"Both of them were great guys. They both had unbelievable seasons with the club and have had top careers."
---
You were a part of the League Cup winning squad in 2011 when Birmingham defied the odds to defeat Arsene Wenger's Arsenal at Wembley. Going into the game; did you think that you had a chance of winning?
"I played mostly in cup games and I was part of the squad for the final. I may have started the game if it wasn't for the injury that I picked up after the quarterfinal.
"We had nothing organised for a party or a celebration after the game which shows you that we did not realistically think we would win the game.
"All of the pressure and expectation was on Arsenal as they had not won a trophy in years so it was an incredible game and moment in my career to win the cup with Birmingham. I'll never forget that day. It was a surreal atmosphere in the dressing room after the game. I don't think any of us could believe what was happening.
"It is funny because were at loose ends after the game due to having no celebration plans so some of the players went back to Birmingham and celebrated with family and friends. It'll live long in the memory for me."
---
You had a top career at international level winning 88 caps for Northern Ireland. What are the highlights of playing for your country?
"My debut was a proud moment even though we lost to Germany.
"I have to say the highlight was beating England at Windsor Park. They were a phenomenal side at the time and fourth in the FIFA rankings so it was an incredible upset. We were at our lowest ebb heading into the game so no one gave us a chance.
"My two sons were mascots that night and one came out holding Beckham's hand and the other came out holding my hand. It was the best night of my international career.
"David Healy was sensational every time he pulled on the green shirt. He scored crucial goals time and time again. Beating Spain was another memorable night but the England game was the stand out for me.
"Winning 88 caps means everything to me. I am very proud."
---
Finally Maik, which goalkeeping coaches had the biggest influence on your career?
"I'd have to go with Ray Clemence even though he was manager at Barnet. He worked with me after training and really helped me develop into a Premier League goalkeeper.
"He was my mentor and I always phoned him for advice throughout my career. A great human being who I'll never forget. He is my number one influence without a doubt."