An interview with Philadelphia Union's Scottish centre-back Stuart Findlay, by Callum McFadden for WFi.
---
You are currently playing in Major League Soccer for Philadelphia Union following a career in Scottish and English football. How would you sum up your time at the club and your experience of MLS so far?
"It's been a strange start for me as I haven't played as many games as I would ideally have liked to, but I'm also very happy to have made the move to Philadelphia.
"I wanted to challenge myself in a new environment and life in America is very different to life in Scotland, which is something that I wanted to experience too.
"I left my comfort zone to come here and I still have time to make my mark on the club and I'm working as hard as I possibly can to work my way into the starting eleven on a regular basis."
---
You started your career at Celtic as a young player. What are your memories from your formative years in football?
"I remember going into Celtic for the first time at age eight and getting the message even from that age that you're always expected to win.
"I progressed well through the academy system until the club arranged a couple of loan spells for me that really helped me improve my game even more.
"It took me a little time to adapt to life out on loan as a draw could be a good result when you were playing in the lower leagues whereas, at Celtic, a draw is a crisis and winning is expected to be second nature.
"I trained with Celtic full time while studying at one of the academies of excellence as part of the SFA youth pathway, which helped me a lot when I look back on those years."
---
You mention being out on loan. You had spells with Morton and Dumbarton during your time at Celtic. Can you describe your memories of playing in the lower leagues in Scotland?
"I really enjoyed my loans at both Morton and Dumbarton. I remember playing against Peter MacDonald very early into my time at Morton while he was at Dundee.
"He was a very experienced striker who had a great career in Scotland and he very quickly taught me that I was playing against men. He roughed me up and showed me that you never get an easy minute in senior football.
"My time at Morton as a whole was a strange one as that season was a disaster for the club, as Morton fans would tell you themselves, which resulted in relegation from the Championship.
"Despite the team's struggles, I felt like I played well in most of the games that I played in and grew as a player week by week.
"I then moved on to Dumbarton and continued my development and felt that I was showing with each passing week what I was capable of moving forward."
---
You left Celtic for Newcastle United in 2016. You made your debut for the club under Rafa Benitez in the FA Cup. What was he like to work with as a defensive player?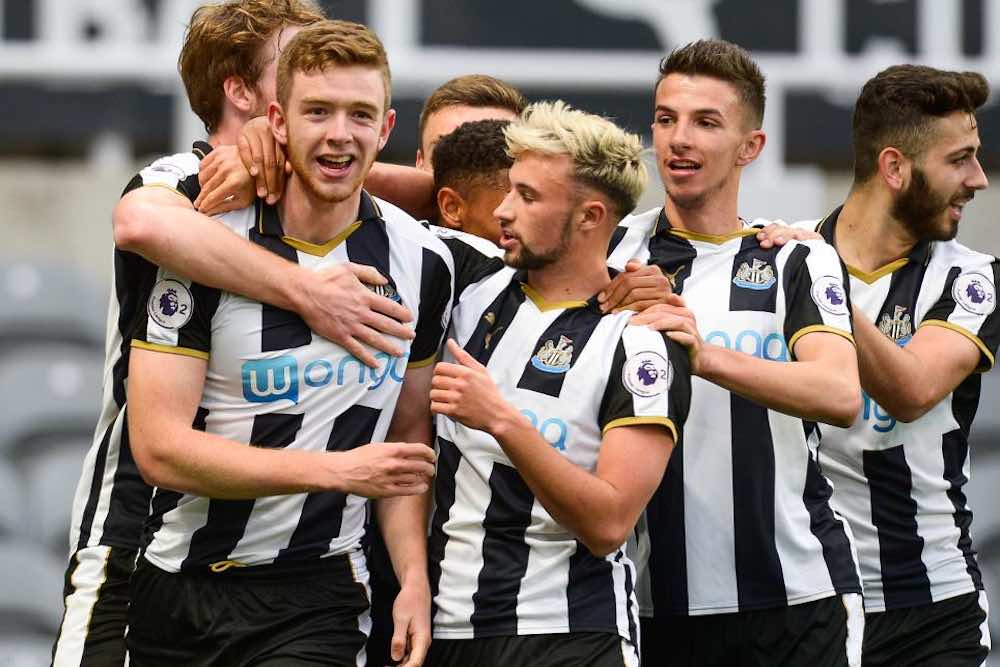 "The move to Newcastle was a strange one. I knew that they had an interest in me for a few years so when they came in for me, I was interested by a new challenge.
"They wanted me to join them at U18 level but I felt like I had unfinished business at Celtic at that stage.
"It was my first time living alone and put me out of my comfort zone. I definitely grew as a person and as a player during my time there.
"It is funny because I went from a boy playing men's football to a man playing boys football by playing for the U23 side when I initially joined the club.
"My performances helped earn me opportunities to train with the first team under Steve McClaren and Rafa Benitez, who later handed me my first-team debut in the FA Cup against Birmingham City.
"For a manager of the stature of Rafa to give me my Newcastle debut is what dreams are made of. It was the perfect debut in many ways as we won the game 3-1 and I felt like I played well.
"Training with the first team under Rafa was such a great experience for me. For me, Steve Clarke and Benitez are quite similar in how they operate. They are meticulous planners who ensure that you work on every minute detail ahead of any game.
"As a manager and as a man, I have the utmost respect for him as he treated me very well in every dealing that I had with him at Newcastle.
"I was not able to force myself into the team on a more consistent basis but it was not for a lack of trying. It was not to be in terms of becoming a regular there but I certainly improved as a player on Tyneside."
---
You had two loan spells before joining Kilmarnock permanently from Newcastle in 2018. The club had great success under Steve Clarke. Can you sum up your memories of the Steve Clarke era at Killie?
"It is very difficult to put into words just how special that time of my career was. I honestly think that I could go on to play for one of the elite clubs in world football and I would struggle to match the sheer enjoyment that those years at Kilmarnock gave me.
"Everything just fell together perfectly under Steve Clarke. I was on loan under Lee McCulloch before Steve arrived and I was poor in all honesty during a tough time for Lee and the club.
"However, Steve came in and got together a good squad and transformed every player to produce their very best football.
"I'll struggle to match the feelings of that time as I've said because to finish third and qualify for European football at Kilmarnock is the stuff that dreams are made of.
"I hold Kilmarnock very dearly to my heart now."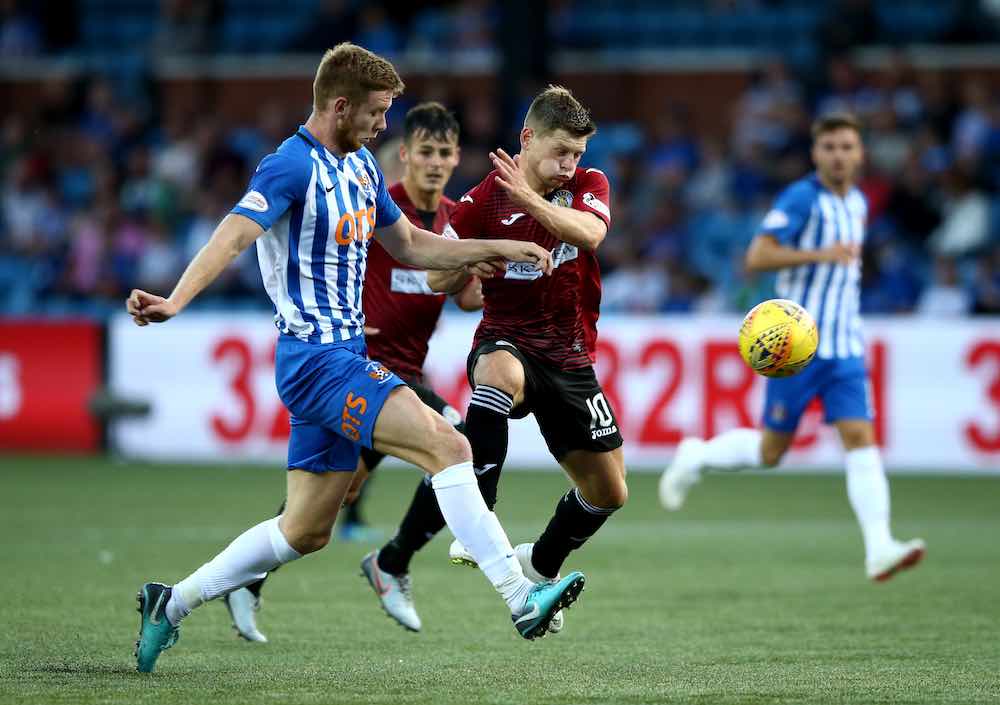 ---
You made your international debut for Scotland under Steve Clarke in 2019 and scored on your debut. Can you describe what it is like to play and score for your country?
"My dream as a little boy was to play for Scotland. I never dreamed about playing for a particular club. It was always Scotland.
"My dad took me to the games as a kid and I loved Hampden Park. I was in a few squads without getting on to the pitch so I had to show patience and wait for my opportunity.
"However, when my time came along, things couldn't have gone any better. San Marino aren't the sort of opposition that people are going to judge you well in if you have a good game but having a bad game would make those judgments a different story.
"So, I knew that I had to play well and make sure that I did everything that I could to have a strong game and do my family proud.
"To play for Scotland and score on debut is something that only a handful of people in Scotland can ever say that they have done. I'll always be privileged to be able to say that for the rest of my life.
"Joining up with the national team was something that was easy to integrate myself into, as Steve Clarke created a real club atmosphere within the group.
"Everyone knew each other and what was expected of them so it is no surprise that Steve has taken us to a major tournament.
"Hopefully, I can establish myself here and work towards playing more games for Scotland in the future. I fully understand that the onus is on me to showcase and prove that I can get to that level but that's my motivation going forward."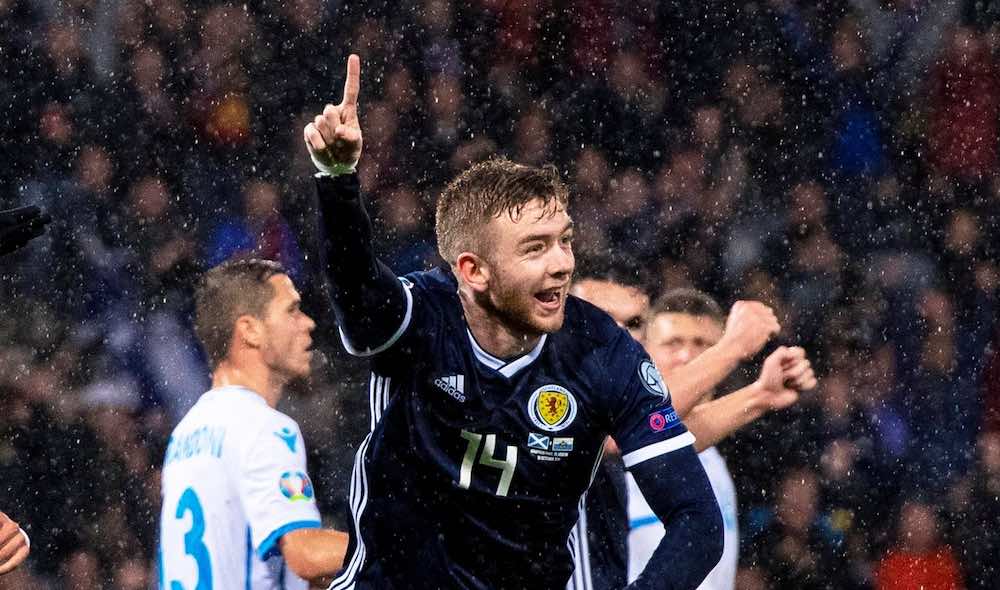 ---
Last but not least, you are 26 and approaching the next peak years of your career. What are you hoping to achieve with Philadelphia Union and from a personal perspective in the years to come?
"It is strange to think that I am 26. I still feel like I'm 21 or 20. I'm loving life in America and my ambition is to be happy and play regularly.
"I've never won a trophy so that is something that I want to achieve with Philadelphia Union.
"Hopefully, I can establish myself here and work towards playing more games for Scotland in the future. I fully understand that the onus is on me to showcase and prove that I can get to that level but that's my motivation going forward."