By Alan Feehely.
Naples and Toronto are two very different cities. The former is intense, chaotic and dripping in manic energy. The latter is modern, composed and a very pleasant place to live.
Both cities are well worth a visit and both cities will soon be able to have once called themselves the home of the Italian footballer Lorenzo Insigne.
News broke last week that the forward will become the highest-paid player in the history of Major League Soccer when he joins Toronto on a free transfer from Napoli in the summer.
He'll earn a reported salary of $15m per year, beating out the $7.2m salary that Zlatan Ibrahimovic had previously earned at Los Angeles Galaxy.
They're getting a very talented footballer in return. Still just 30, Insigne was born and raised in the neighbourhood of Frattamaggiore in Naples and has spent the entirety of his senior career with Napoli aside from loan spells with Cavese, Foggia and Pescara. He's made 417 competitive appearances for the club, providing 114 goals and 91 assists.
The diminutive forward has also become a key player for the Italian national team, earning himself a respectable 53 caps for his country and scoring ten goals. He was key to their victorious Euro 2020 campaign under Roberto Mancini during this past summer.
A right-footed left-winger that stands at just 163cm tall and weighs just 59kg, Insigne is rated as an elite performer using a per90 rating system developed by FBref in categories including shots, assists, xA, npxG+xA, shot-creating actions, passes attempted, progressive passes, progressive carries, touches in the attacking penalty area and interceptions. That's compared to positional peers across Europe's top five leagues.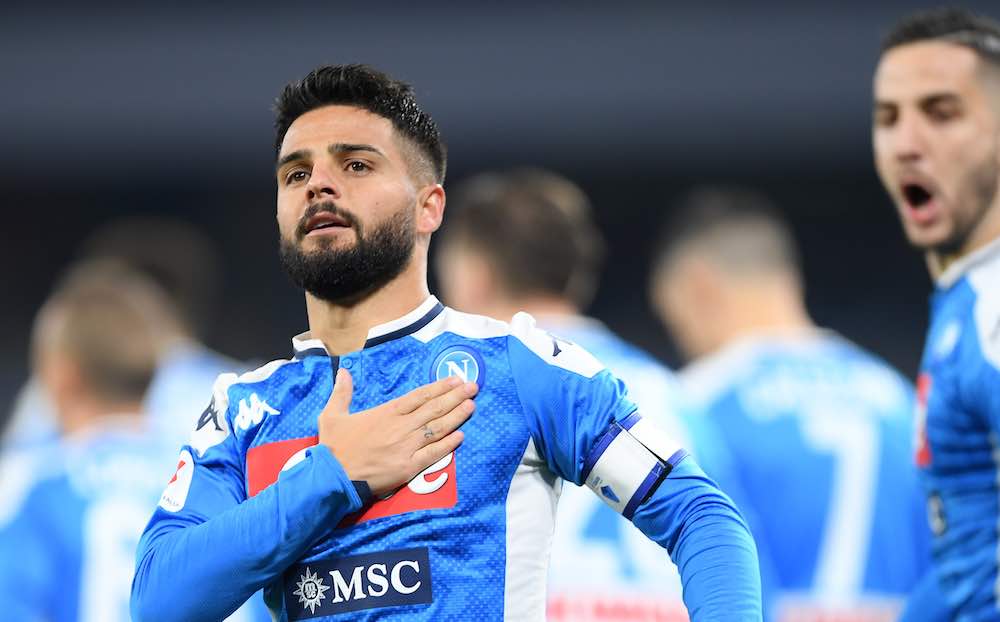 The feeling from Italy is that it's a massive shame that Serie A is losing one of its most charismatic and talented players, especially at an age when he still has years at the top.
"It's a huge shame," Italy-based journalist Conor Clancy told me. "He's 30 years old, it's not as though he's 35, and it's only happening because he doesn't feel he can play for another Italian side.
"I don't begrudge him the move – I blame Aurelio de Laurentiis for not just giving him the money he wanted given what Hirving Lozano is paid there.
"Insigne was a proper bandiere, so to see him play for another club was always going to be odd. For it to be in MLS is a shame for everyone other than MLS fans. He should have retired in Naples and then spent a year in MLS or somewhere.
"He shouldn't be going there now, but you can't blame him. At 30, having played as big a role as anyone in Italy winning Euro 2020 just six months ago, it's hard to see it as anything other than a shame."
From the perspective of MLS however, the move is a real coup. It's become quite normal for European footballers to ride out the twilight of their career in the United States, a trend kicked off by David Beckham when he left Real Madrid for the Galaxy back in 2007. But for a player of Insigne's profile to do it at the age of just 30 feels significant and was a far from predictable move https://www.denverpost.com/2021/11/17/best-mls-betting-sites/
"Months ago, I never expected Insigne to join Toronto," Toronto-based journalist Jerry Mancini told me. "I publicly tweeted that the forward wouldn't join Toronto and that he would stay at Napoli.
"Months later he has signed with Toronto and I've been proven absolutely wrong. It's a big statement by the club as this shows they want to regain that winning status that they had a few years ago.
"In bringing Insigne to Toronto, it will definitely entice other marquee players into joining the club. Andrea Belotti and Domenico Criscito are two players who have been rumoured to join Toronto and Insigne's arrival could help in terms of signing the both of them.
"As for what he provides to Toronto, it's clear they now have a predominant player in their squad who will provide goals and assists. More importantly, he'll make players around him better and should improve the morale of the team.
"Toronto's attendance was poor last season and his arrival should boost ticket sales, especially since the city has a strong population of Italians who'd like to watch Insigne play.
"While plenty of work still needs to be done in order for Toronto to become an elite team once again, signing Insigne is a great start and should lead to several other significant additions for the upcoming season."