There are several different criteria that can be used to judge a successful manager, the importance of each will differ depending on opinion. A good one, however, is to see who has had the most success in arguably the most prestigious and hardest to win club competition in the world — the Champions League. With this season's competition heating up nicely, and some bookmakers offers still available, it is a good time to see which coach is the most likely to weave his UCL magic.
The best of all time
To rightly include the tournament under its previous European Cup name in the statistics, there are three managers who have picked up the trophy a total of three times. They are Carlo Ancelotti, Bob Paisley and Zinedine Zidane.
Ancelotti won it twice with AC Milan, also finishing runner up at the Italian giant, and once at Real Madrid. Bob Paisley won the European Cup three times with Liverpool in 1977, 1978 and 1981. Zidane won the UCL at Real Madrid in consecutive years from 2016 to 2018. A total of 17 other managers have won the competition once.
The best current managers
Of the three listed above, one of course is still managing at the highest level, and will be desperate to add to his tally — namely, Ancelotti, whose Real Madrid have their work cut out to progress against PSG.
At his heels is Pep Guardiola. The current Manchester City manager has two Champions League wins to his name — both at Barcelona — and has been a runner up at City.
There is no denying the former Barca midfielder is one of the best managers currently working in the game, but there has been increased criticism of his tactics, especially in crucial UCL games.
Successful though he has been at Manchester City, many will not judge his term at the Etihad a complete success until they have the Champions League stashed safely in their trophy cabinet.
Jose Mourinho has also notched up two successful UCL campaigns. His Porto side won it against all the odds in 2004 and he won with Inter Milan six years later.
The self-titled "Special One" is the only man currently managing to win it at more than one club. The problem for Mourinho is that his current spell at Roma is not going well. At the time of writing, they sit in 8th position, adrift from the Champions League positions, and it is hard to think that he will get too many more chances, if any, at managing a club with real Champions League ambitions.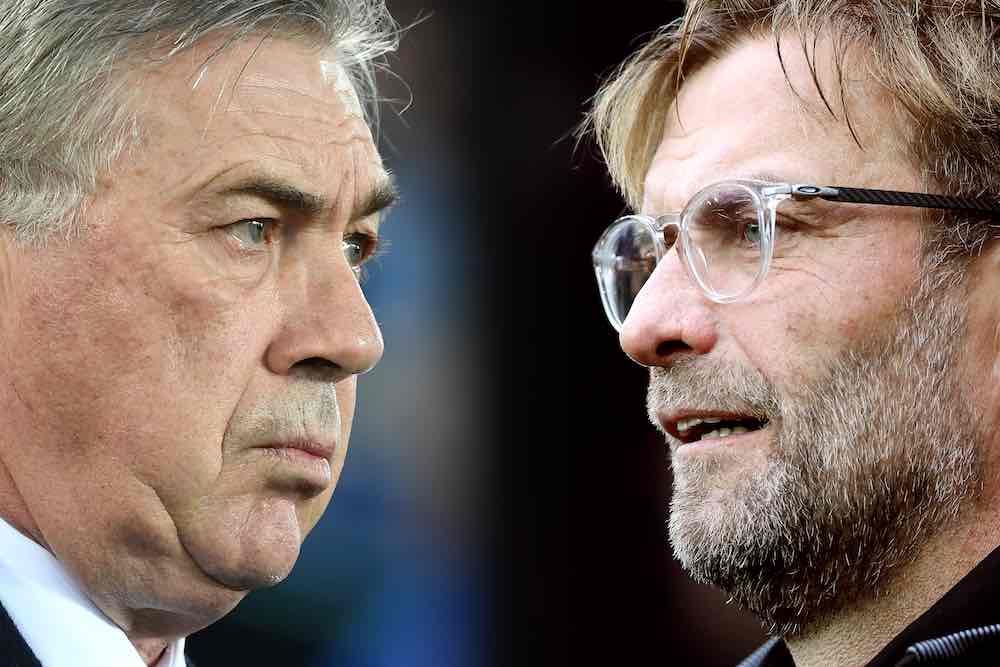 The up and comers
One of the hardest parts of being a successful European cup manager is to get into a position — i.e. a managerial position — at a club that is capable of winning the competition.
Winning it from is far from easy, but getting to the point of being in it to win it could be even more difficult. There are currently three managers who, as well as having youth on their side, are not only already at clubs with the potential to win it, but look set for a career when they will be at clubs capable of winning it for years, even decades, to come.
Jurgen Klopp has achieved at Liverpool what many have tried but failed before him. Winning the Premier League trophy for the first time in 30 years was the dream of all their fans, and domestic success is still very much at the core of their ambition.
The UCL, however, is more than merely icing on the cake and with one success and two runners up medals in the competition, Klopp has the credentials, and the team, to add to his tally — perhaps even this season.
Thomas Tuchel had a dream start to his Chelsea career, picking up the Champions League and went into this season as favourites for the league as well. That has not turned out how he would have wanted but they are very much in the fight for UCL success.
Last but by no means least is Diego Simeone. For years he was the manager who was named whenever a vacancy came up at one of the European giants, but instead of moving, he stayed and made Atlético Madrid into a footballing superpower itself.
He is the only man mentioned who is yet to taste UCL success (picking up two runners up medals instead) but it cannot be long before he puts that right.