By Tom Caldwell.
In England, there is a sentiment that the second tier of the nation's football pyramid is somehow the "best league in the world" because it tends to throw up shock results. "Anyone can beat anyone in the Championship", is often heard around any coverage of the league.
Much of this may be true, and the Championship can so often be enthralling, but it's not the only second-tier league this can be said for, and just a few hundred miles away on the continent, Germany's 2. Bundesliga offers similar entertainment and unpredictability — perhaps even more.
What makes the 2. Bundesliga so good?
The Teams
The Championship has fallen giants such as Nottingham Forest, Blackpool, Preston North End and Huddersfield Town — although, admittedly, few will remember the successes of the latter pair and even Blackpool.
This season's edition also features Fulham, who were in a Europa League final as recently as 2010. Sure, a good selection of teams have a rich history and even some recent successes, but that is nothing compared to the clubs in the 2. Bundesliga.
The 18 sides in the league this season include Schalke 04, who won the DFB Pokal in 2002 and 2012, and contest the Revierderby with Borussia Dortmund, as well as winning three European trophies since 1997. Run by their members, Schalke are listed by Forbes as one of the most valuable teams in the world.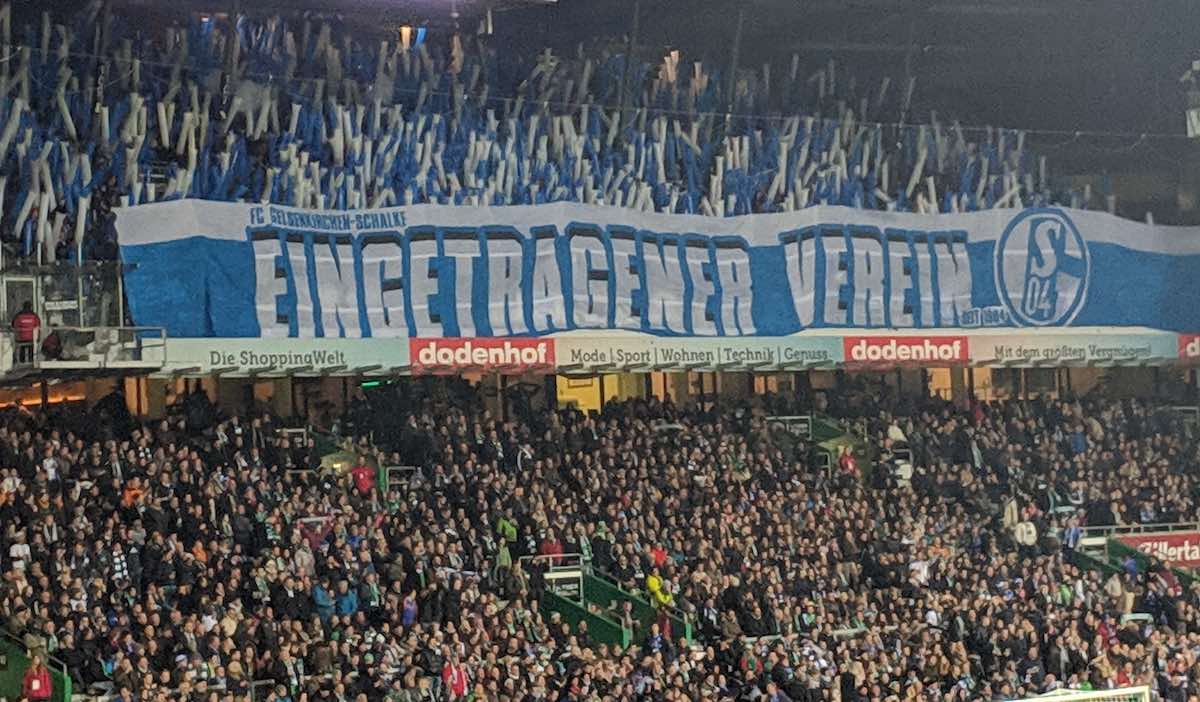 Werder Bremen, who won the Bundesliga in 2004. Hamburger SV — giants of the past who had Ballon d'Or winning Kevin Keegan in the late 1970s, spearheading a side who had numerous successful runs in Europe before, during and after his time there. HSV won the Intertoto Cup in 2005 and 2007.
Other notable sides include 1. FC Nürnberg, Ingolstadt 04 and Dynamo Dresden — all major teams of the past.
Politics
2. Bundesliga is packed full of clubs whose fans are actively involved in politics, at least at a community level even if they are not aligned to any particular party.
FC St. Pauli's political rivalry with Hansa Rostock is possibly the most interesting of these battles. St. Pauli are famous for their radical left-wing views, being praised over the years for the club's culture of anti-racism, anti-homophobia and anti-fascism.
Another thing I picked up on a tour of the Millerntor-Stadion (the club's home which can be found near the Reeperbahn) is that the club's offices can act as a home address for homeless members of the local area, allowing them to receive mail and get their lives on track using several helpful services available.
Hansa Rostock are perceived differently, to put it kindly. As of 2007, Rostock were said to have the seventh largest fanbase in the nation of Germany but despite being large in quantity they are some of the most frowned upon in the world.
The club have had troubles with Neo-Nazism amongst sections of the fanbase in the past, who have led to numerous fines over the years for displays of their racist views, with their fans seen doing Nazi salutes on many occasions. The club has also signed Maik Łukowicz on loan, who had been accused of performing a Nazi Salute after scoring in a match for Werder Bremen's second team but was cleared in court.
As you may have guessed, these two sets of fans don't particularly get along. This has naturally led to a rivalry between the two sides which has become the most hard-fought, policed fixture in the country, and if you have a quick google of the two sides, you can find numerous stories and videos depicting such scenes.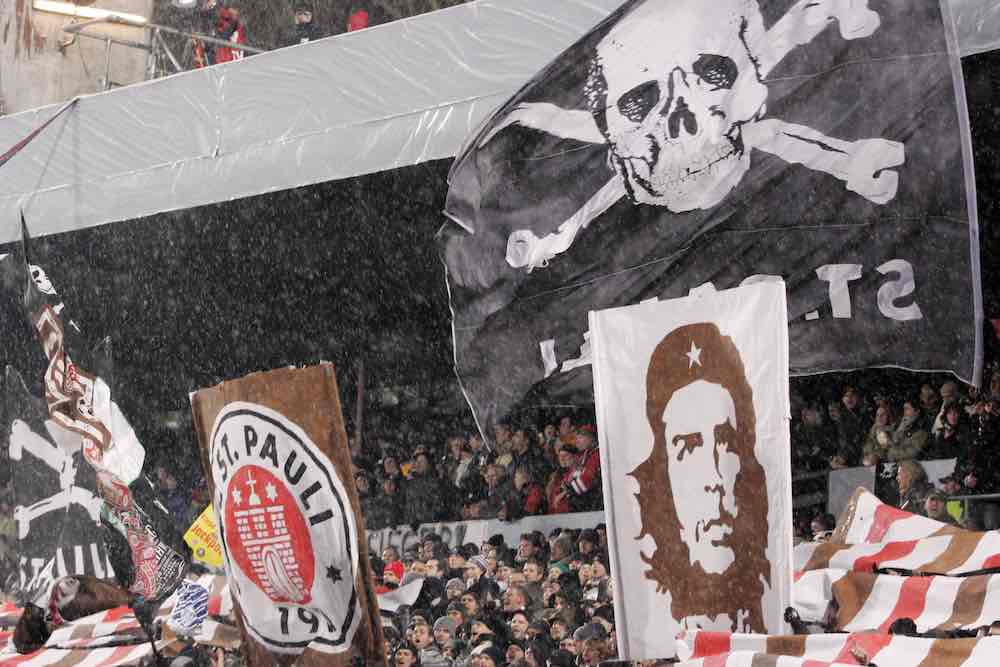 Back to the league in general, it features more derbies such as the Hamburg derby between Hamburger SV and the aforementioned St. Pauli — a derby so interesting I wrote a piece about this for fanzine Halb Vier, a publication I strongly recommend!
Fans in the Championship are known for their inventive chants at some teams and managers. German crowds, meanwhile, when at their best can display some excellent tifos and create a real feast for the eyes. Fortress atmospheres with flares and other things, which admittedly do sometimes lead to a fine from the German FA.
The fans alone are a reason to keep up with the goings-on in the 2. Bundesliga, with their political stances and protests often being very interesting — usually for the right reasons. The fan culture in Germany, and the relationship between fans and clubs, is much stronger than those in the UK. Things such as the 50+1 rule and affordable ticket prices are a far cry from the money-driven mess we find ourselves in here in England, with the average Bundesliga standing season ticket costing just €186.25, or €10.96 per game.
Goals
And on a more relaxed note… goals make entertaining football, and in a relatively cut and dry point, 2. Bundesliga averaged 2.96 goals per game last season, whereas EFL Championship averaged just 2.31, and we all love goals, don't we?
If you delve into the thrilling world of the 2. Bundesliga you may just be lucky enough to see the next Erzgebirge Aue 3-8 SC Paderborn or HSV 5-2 Nürnburg — two results which happened last season, one day apart!