By Jordan Florit.
Robbed by COVID-19 of the chance to host the U20 South American Championships last year, Venezuela's promising youth generation was granted some salvation when it was announced they would be participating in the now named Tournoi Maurice Revello, formerly the Toulon Tournament, for the first time.
In the prestigious youth tournament's 55-year history, La Vinotinto were yet to attend, but under new, young, and forward-thinking Federation leadership, that has changed. So too has the coaching staff of the entire national team setup from youth to senior, headed by the experienced José Nestor Pekerman, who had the youngsters prepare alongside the seniors in a week-long training camp in Spain.
Led by former Argentina U20 Head Coach Fernando Batista and his assistant Fabricio Coloccini, Venezuela's U21 team for the tournament is composed of 13 domestic-based players, six from Europe, one from each of the United States and Uruguay, and the currently unattached Abraham Bahachille.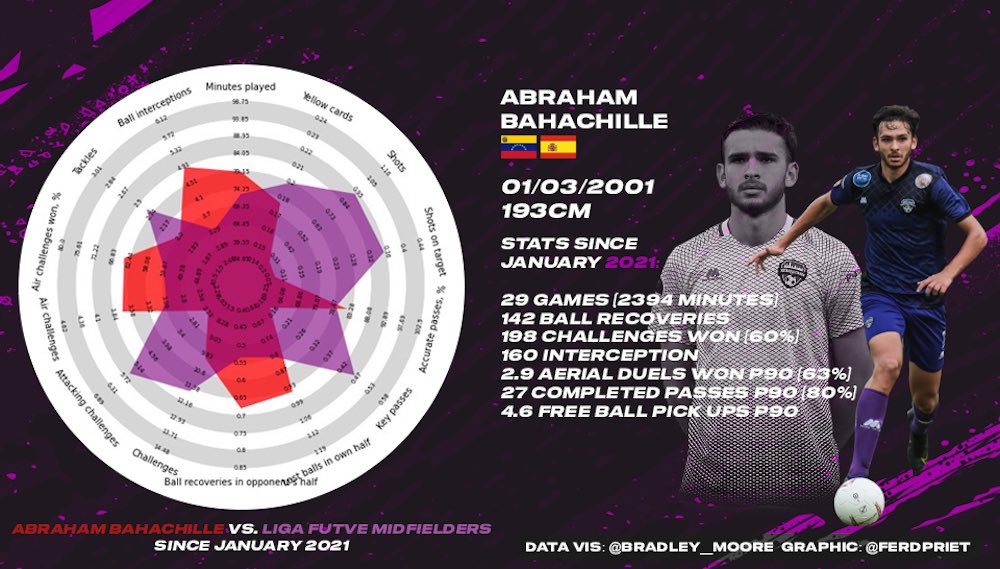 Drawn in a group with tournament heavyweights Mexico, youth competition specialists Ghana, and 2017 participants Indonesia, Venezuela's young stars have the rare opportunity of being seen in the flesh by European scouts who rarely venture to the north of South America themselves.
With just one team per group guaranteed a place in the semi-finals, a win in Venezuela's opener was essential, given that it was against their easiest opponents on paper. La Vinotinto headed into the fixture off the back of a 3-1 friendly win over Villarreal's 'C' team and looked dominant from the get-go.
In the form of goalkeeper Samuel Rodriguez, right back Adrian Cova, attacking midfielder Matias Lacava, and striker Daniel Perez, Venezuela could count on a European-based core throughout the 11, but the seven-strong Liga FUTVE contingent were far from supplementary.
Telasco Segovia, named Liga FUTVE's Young Player of the Year last season, moved through the three phases of midfield executing composed dominance in each. It was a performance that provided the perfect snapshot into his diverse playing portfolio and it was no surprise when he played a key role in the build-up to Venezuela's sole – and winning – goal.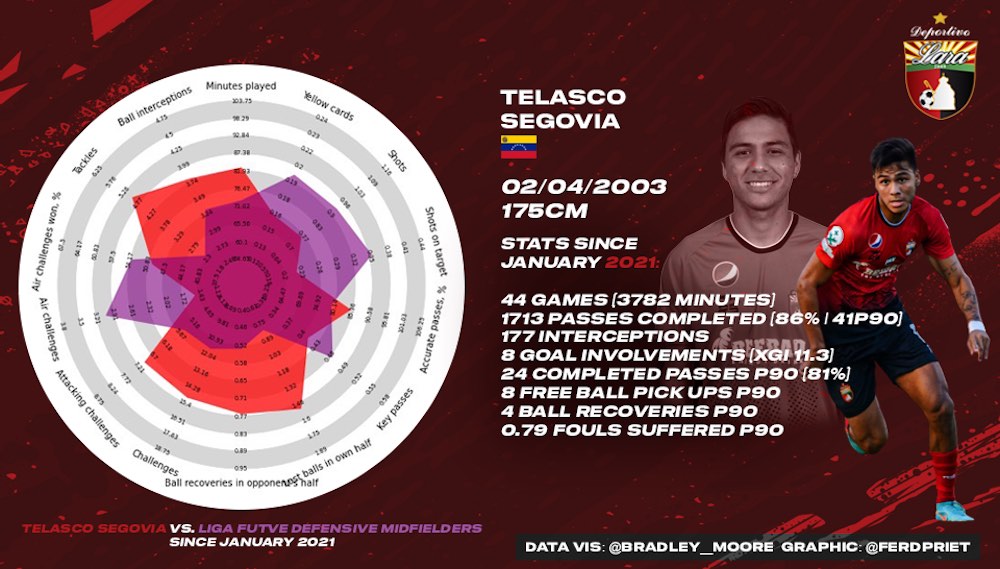 Latching onto a pass played in front of him by Manuel Sulbaran just inside of Indonesia's half, Segovia drove forward with two touches before playing it into the feet of Bryant Ortega wide to the left.
When Ortega's path into the box was blocked, he played it back towards the halfway line to Segovia's central midfield partner Emerson Ruiz.
Segovia sprinted back into the midfield to support the under-pressure Ruiz and hit an accurate first-time pass out to Adrian Cova on the right when Ruiz played the ball into his path.
From there, Segovia darted into the box to await Cova's cross from deep. His jump was well-timed and had it not been for Daniel Perez getting there first it was likely Segovia would have headed home himself.
The goal came with just over 20 minutes left. Ortega, a No. 10 from Caracas Fútbol Club, had the best chance to extend the lead, but his shot was straight at Cahya Supriadi. Daniel Perez also came close to doubling his and Venezuela's tally with a speculative left-footed scissor kick, which would have been an early contender for Goal of the Tournament.
That itself would've placed the Venezuelan alongside the likes of previous winners Eddie Nketiah (Arsenal) and Paulinho (Bayer 04 Leverkusen).
With the best-placed group runner-up also advancing to the semi-finals, a win in their opener was the perfect start. Mexico on Thursday and Ghana on Sunday await.