By Mike Rice.
Phil Neville could be considered to be working above what was expected of him going into the 2022 season.
There were announcements almost daily before the season started of player departures and arrivals. It was difficult to keep up at times, and the next window will undoubtedly have a little more business being attended to.
We may find Inter Miami just one point off the bottom of the table, but with the wholesale changes and off-field issues, to only lose six of 12 has been positive.
Leonardo Campana has been a revelation so far and somewhat of a saviour for his manager after struggling to get Gonzalo Higuain playing once again. Their Argentine Designated Player (DP) has taken on the role of villain amongst a section of fans, and a run of injuries has kept him off the field.
No Gonzalo Higuain no problem – Leonardo Campana has two goals within 25 minutes for Inter Miami against New England.

— James Nalton (@JDNalton) April 9, 2022
Campana, meanwhile, is enjoying his loan in Miami from Premier League side Wolverhampton Wanderers.
What has been impressive about Campana's goal return is the limited creative talent behind him. Bryce Duke has performed well when called upon, though has started four games and appeared as a sub three times in Major League Soccer.
He has one goal and nine key passes in this time, while wide players like Ariel Lassiter have provided pace and threat.
It is likely that if they are to invest in a new DP, they will likely be central and attacking.
Luis Suarez of Atletico Madrid has been heavily linked, Lionel Messi too, but nothing has been confirmed.
These are all just rumours at the moment, and let's not forget that other sides will be considering signing them as well.
With that in mind, here are some options, DP or not, that Inter Miami may want to consider:
Tom Lawrence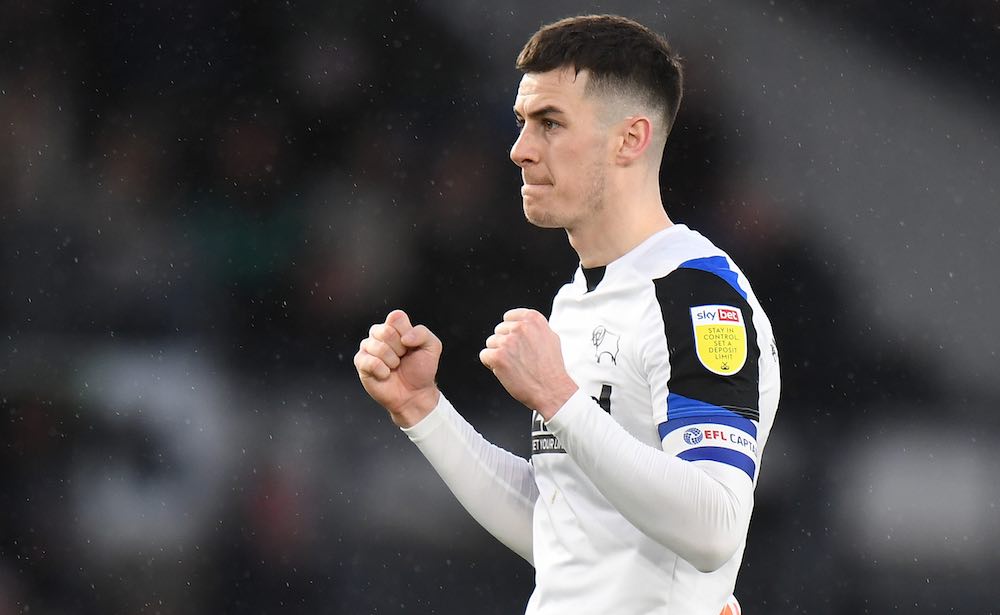 Derby County did all they could to survive after their points deduction, and came very close. A lot of that is down to what Wayne Rooney as manager was able to do with the squad he managed to cobble together with constant financial issues throughout the season.
Lawrence was able to score 11 times in 38 games for the Rams and the Welsh International will be drawing potential suitors as he is far beyond the level of League One in England.
He has the potential to be a leading attacking midfielder in MLS and is also able to operate as a centre forward or out wide.
His hard-working style partnered with his quality on the ball will suit what Neville and co. are trying to instil in their team. At 28 years of age, he would be coming in his prime for an MLS side looking to find a leader to push them up the table.
Juan Mata
How about a one-year stop gap at DP to add some creativity and general happiness amongst the fan base?
OK, I think he'd want more than one year and this may be a little fantasy thinking, but it is impossible not to like Mata.
What makes things even better is he is incredibly gifted at supplying forwards with opportunities as well as taking them himself, something Inter Miami are desperate for.
He is in good shape, and at 34 could be tempted with a year as a DP in MLS. His profile and how he supports his team could be a good way to help others in the squad, though there will surely be interest in Europe for a player of his quality.
Nicolás Castro
Dare to be bold, like Atlanta and Dallas? The 21-year-old attacking midfielder from Newell's Old Boys has an exciting style of play; running at defenders, can finish with both feet, and can battle for the ball.
Castro times his movement well to arrive in and around the box to receive and finish first time. He also carries the ball well and has a talent for well-weighted through balls.
He would be a player to build the attacking side of the team around, though at 21 it would be a gamble for a side who are still stepping with trepidation when it comes to big signings. The risk is there. He is still young and not often finishing the full 90 minutes in Argentina,
Each of these three players shows the wide range of options for the same position. It isn't fully clear how Inter Miami want to set the roster up in the long term. Do they want to bring in older, big names again with their connections like Messi? Do they want to sign cheaper, less risky targets and not rely on a DP?