An interview with Norwegian football manager and former player Åge Hareide, by Callum McFadden for WFi.
---
You were influential in Denmark qualifying for the delayed Euro 2020 tournament as manager. However, due to the delay, you were replaced as manager at the end of your contract and did not take the team to the tournament. How do you reflect on the qualifying campaign?
"Qualification campaigns are always very difficult because every national team desperately wants to reach a major tournament.
"Having said that, it is easier to get to the European Championship than the World Cup in my opinion because of the increase in the number of teams playing in the tournament now.
"International games tend to be very tight encounters at this moment as many nations have relatively strong sides due to the number of players that are scattered around the top five leagues in Europe.
"I was fortunate with Denmark to have many players playing at a high level which made my job smoother than it could have been elsewhere.
"It was great to qualify and I looked forward to the tournament because I was meant to lead the team there and then finish my role. However, the pandemic stopped everything and I had to move on at the end of my contract.
"I was not the only one impacted. I could not do much about it as my contract expired and the association went in a different direction. That is just the way football is.
"Despite the way it ended, I still look back with pride on four great years in charge of Denmark."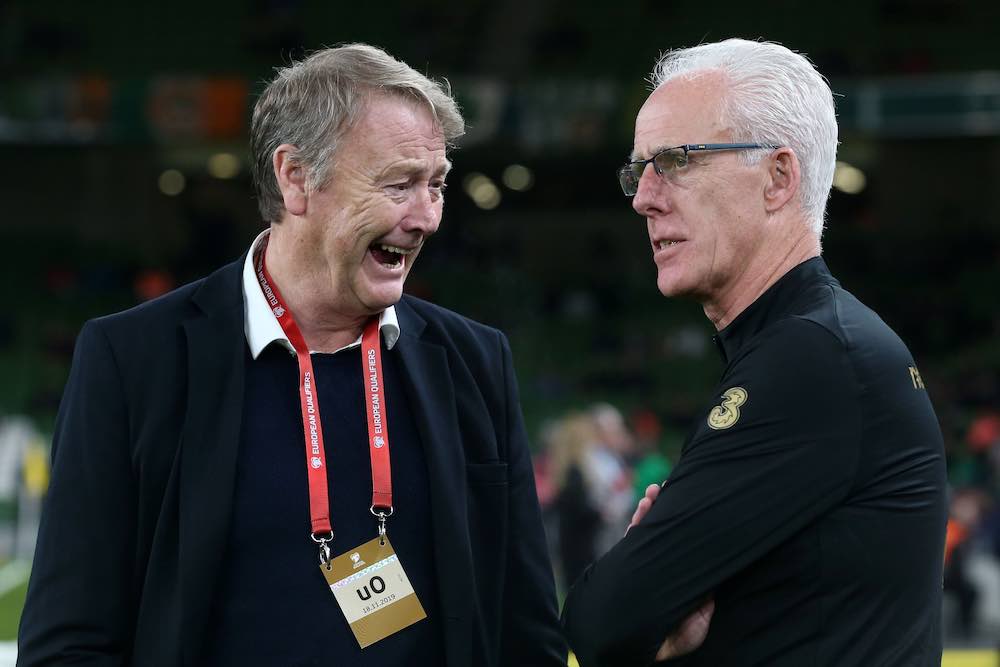 ---
You have also managed numerous club sides including Malmö, Rosenborg and Molde. What are the main differences between managing at club level and managing at international level?
"The obvious difference is the time spent on the training ground. With a club that is day to day whereas, at international level, you have only a week or two with the players during each designated international break.
"In a club, you know the players inside out and can build a team quickly as to how you want to play.
"With the national team, you usually have to play three games in ten days so there is not too much time on the training ground to focus too much on a style of play like you would do with a club. The focus is on each game and maximising your results.
"You have to work in a different way at international level due to the time constraints. Both roles are very interesting."
---
You have won domestic titles in Norway, Sweden and Denmark. You are the only manager who has achieved that honour. How proud are you of that achievement?
"Very proud because it is always difficult to win a championship in any country. Before I won my first league title in Sweden at Helsingborg, I had come close to winning the title a few times in Norway with Molde.
"At Molde, I finished second a few times, lost the national cup final and then won the national cup final in 1994.
"So to go on and win a title with Helsingborg, felt like a breakthrough for me as a coach. Winning the first title is the most important because it gives you the hunger to win again.
"It is always difficult winning a title in another country because you are adapting to new surroundings and new opposition as well as a new culture.
"People may think that working in Scandinavian football means that each country will be quite similar but there are cultural differences between Norway, Sweden and Denmark.
"The football is also different because the teams play in different styles depending on the league that you are in.
"The biggest asset you can have is to get to know the people at any club that you manage. Particularly when it is abroad, get to know the people at the club, the fans and your staff – both playing and non-playing.
"At every club, I study the history before I join them so that I have a full appreciation and respect for their history and traditions. This helps me understand how I can best fulfil the ambitions of the club and myself as a coach."
---
As a Norwegian, how did you feel when Ole Gunnar Solskjær was given the opportunity to manage a club like Manchester United from 2017 to 2021?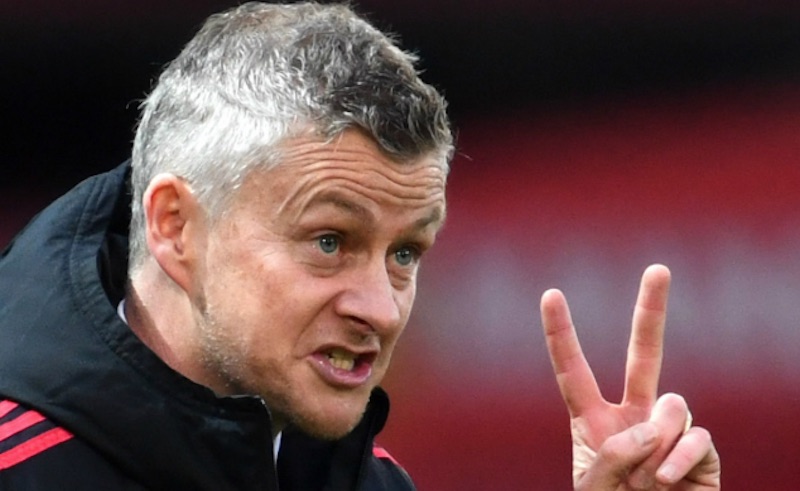 "I hope that many more Norwegian coaches can have similar opportunities in the future. I know Ole really well because I was the manager of Molde who sold him to Manchester United as a player.
"We always had a tight connection and I had the pleasure of managing him with the national team as well.
"He took a chance at Cardiff and it did not work out for him. However, that did not mean that he was a bad coach. Sometimes you can just be at a club at the wrong time.
"To his credit, he returned to Norway and rebuilt his career at Molde and he did well for the most part with Manchester United.
"He is a really good human being who knows football very well. He also played under Sir Alex Ferguson and there is no better mentor than him."
---
As a player, you played in the U.K. with Manchester City and Norwich City. How would you sum up your experience of English football as a player?
"To play in England was the most memorable time of my career. I was capped 50 times by Norway and I played a lot of games in the Norwegian league but my three years in England were the best.
"I came later on in my career at the age of 27. I had watched English football since the late '60s every weekend so it felt great to play in a football league that I had been brought up with in many ways.
"I also had the chance to play with great players like Trevor Francis, Asa Hartford, Mick Channon and Martin O'Neill.
"The spirit and the atmosphere from the crowds in England is special and I missed that feeling when I came back to Norway.
"I made friends for life during my time in England and I loved my time representing both Manchester City and Norwich City."
---
You were very close to becoming Manchester City manager in the 1990s if rumours are to be believed?
"I would say that rumours always happen in football. That was mostly rumours. Let me put it like that…"
---
Would you have liked to have had the opportunity to manage in English football at Manchester City or elsewhere?
"Absolutely. I would have loved to and I did have a few possibilities.
"In 2007/08, I had a few offers to come to England but I was tied in with the Norwegian national team at the time.
"I met with a couple of clubs but I turned them down in the end because I did not want to break my contract with the national team of my country."
---
Finally, Åge, how excited are you for the future of Norwegian football with a player like Erling Haaland leading the line for your nation?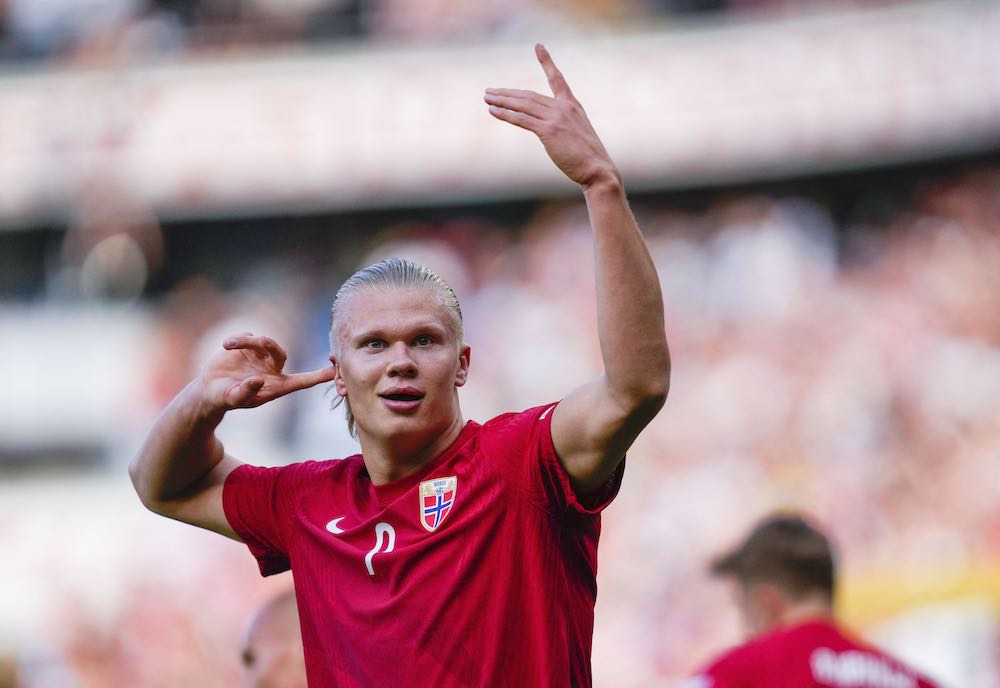 "We have great potential. Haaland is a fantastic player who has proven himself at every level that he's played at so far including the Champions League.
"He is a special case in many ways because he has the ability to score all kinds of goals. He is a player that every side in world football would want to have.
"I am also excited to watch the development of Martin Ødegaard at Arsenal because he is a player whom I rate very highly too.
"He has great technical ability and the new manager of the national team, Ståle Solbakken, has a great chance to take our national team forward in the coming years.
"We just need to make sure that we get all of our stars together and create a blend that works on the field of play."