By Adam Brandon in Santiago, Chile.
One week on from the baffling announcement from the Chilean government that they could still host the Libertadores Final during a huge social crisis, it was finally confirmed today that Conmebol's showpiece club event would not take place in Santiago after all.
Conmebol's tardiness at moving the final would be hard to comprehend if it wasn't for their recent history of badly managing Libertadores finals.
Eventually, their hand has been forced with Flamengo and River Plate increasingly uncomfortable with the idea of playing the final in Chile.
The past week saw a lack of real progress from the Chilean authorities to calm the situation in Chile down. That, combined with the threat of an organised march from the various major Barras in Santiago, specifically targeting the final in Santiago on Saturday 23rd November, means the South American federation has to now find an alternative host.
All the main barras (fan groups) in Santiago are planning a march around the Estadio Nacional should the #CopaLibertadores final go ahead in their city on November 23.

Read @AdamBrandon84's report on the situation 👉 https://t.co/aLpSMvPeVl pic.twitter.com/kEanTgibfg

— World Football Index (@WorldFootballi) November 5, 2019
In last week's article, I posed the question as to whether or not the final would revert back to a two-legged affair or just move the venue for the one-off match as originally planned.
The traditional format was instantly ruled out with Conmebol insisting it wanted a one-off event.
As the day progressed, it appeared that Asunción, Lima, Medellín and Montevideo were the frontrunners to replace Santiago as host, with the South American federation seemingly not tempted to move it outside the continent as they so infamously did last year.
Asunción has already been given the Sudamericana final so that ruled out their chances of hosting the Libertadores final, especially with Conmebol said to be keen not to have the same host city for both competition finals.
Montevideo was a complicated option due to the Uruguayan elections while Medellín in Colombia was probably deemed too far for both Flamengo and River fans to get to.
That left Lima, a bizarre host city choice when you consider that six months ago Conmebol took the Sudamericana final away from the Peruvian FA and its capital city as they did not feel the organisation of it was going to be competent enough.
It is, therefore, a real head-scratcher that Lima will be the host city for the Libertadores final given they have just over two weeks to prepare for it.
One positive is that the match will be played in a stadium with far greater capacity than Santiago's Estadio Nacional.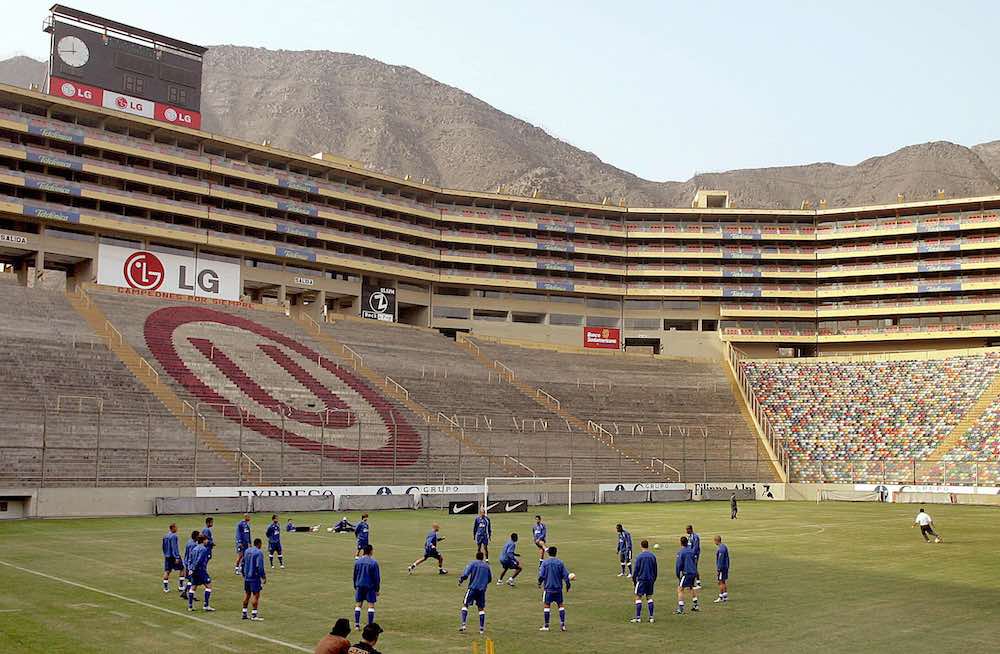 El Monumental is the home ground of Peruvian giants Universitario and is said to have the capacity to hold over 80,000 fans, although the transport links are not great and, according to some local sources, poses a security risk.
The smaller yet safer and better located Estadio Nacional in Lima was occupied by a music concert, so that is the key reason why El Monumental has been chosen.
Many Flamengo and River fans missed out on tickets for the clash in Santiago with just 12,500 available for them so they can surely expect a greater allocation now.
This whole sage casts a shadow on the decision to switch away from a two-legged final with the glaring issue of increased cost to the match-going fans who are now expected to book expensive flights to Lima with the majority with tickets having presumably already made plans for Santiago.
It's another tough one for the fans. Santiago, Montevideo, and Asunción are all less than a day on a bus from Buenos Aires.

Not so for Lima. Flights will be extortionate and the only way to get there.

— River Plate in English (@CARP_English) November 5, 2019
It should now be clear they need to look at contingency plans in case of future complications this year and beyond.
Given that the vast majority of fans are unhappy at Conmebol's handling of this situation, it could be argued they could perhaps put some positive spin on it by releasing more tickets to fans of the two clubs involved.
What is undeniable is that although Conmebol have made the correct decision here, they have done at least a week late and yet again at great cost to supporters.