By Louis Smith.
This Saturday Liverpool have a chance to achieve something they have not yet been able to in their long, illustrious history — win the Club World Cup.
The six-time champions of Europe have featured three times in an intercontinental final, and on all three occasions, they have come unstuck against South American opposition.
Bitter rivals Manchester United are currently the only English club to lift a Club World Cup, but it's something Liverpool will be hoping to do at the weekend.
A last-minute winner from Roberto Firmino in the semi-final against Monterrey set up a mouth-watering tie against Flamengo.
The side from Rio de Janeiro earned a place in the final following a 3-1 victory over Saudi Arabian side Al-Hilal.
This will be the fourth attempt for Liverpool to try and win the competition, and their second meeting with Flamengo.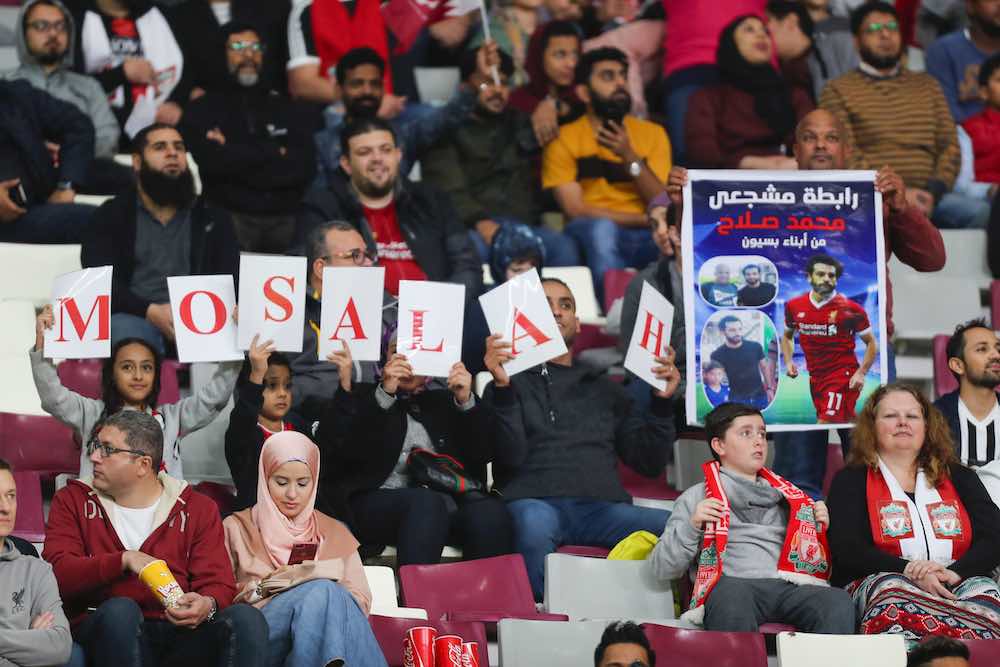 After lifting the European Cup in 1981, Liverpool travelled to Japan to take on Flamengo, the Copa Libertadores winners, in the Intercontinental Cup.
It was the first time the Reds had accepted to participate in the competition after rejecting the offers in 1977 and 1978.
The Liverpool side managed by the great Bob Paisley boasted stars such as Phil Thompson, Alan Hanson, Mark Lawrenson, Graeme Souness and Kenny Dalglish — players who would become legends of the club.
Flamengo didn't care who Liverpool had on show. They turned up to Tokyo with no fear, blitzing Liverpool in the first half of the game spearheaded by a legend of their own, Zico.
Rubro-Negro ran out 3-0 winners when nobody gave them a chance.
Paisley's side at the time was famous for their high-intensity football, but the Flamengo players passed the ball around them with such ease that Liverpool players looked like lost dogs running around in a field.
On the scoresheet for Flamengo that day were Adílio and Nunes who scored a brace, while Zico's orchestrating in midfield helped create all three goals and earned him the man of the match award.
"I played against him several times for Liverpool, Sampdoria, and Scotland but never got within 6ft of him, never laid a finger on him," Souness said of Zico in 2015.
"He's the only player I played against that I never actually managed to make physical contact with. He was far too bright and he saw it coming."
Zico: skills and highlights from his Man of the Match performance during #Flamengo 3, Liverpool 0 at the 1981 Intercontinental Cup #FlamengoxLiverpool #ClubWC pic.twitter.com/q63D4LahVG

— James Nalton (@JDNalton) December 20, 2019
The match against the English club is the most remembered and historic for the Flamengo fans.
"In December of '81 you rang rings around the Englishmen" — words to a famous chant in which fans celebrate their victory over the Reds, and has since been recorded by numerous artists in Brazil.
Three years later Liverpool were champions of Europe for a fourth time, beating AS Roma on penalties in a final famous for Bruce Grobbelaar's wobbly legs.
The victory meant they were invited to Tokyo again to take on South American champions Independiente, which they accepted. This was the first match featuring an Argentine and English side since the Falklands War.
Keen on returning to Merseyside as world champions this time, Liverpool once again fielded a star-studded eleven with the likes of Daglish, Rush, Hansen, Alan Kennedy and Jan Mølby selected. Lawrenson missed the game after injuring his hamstring during training.
The opening minutes of the game was marked by crunching tackles with Liverpool dominating possession but not finding a way into the Independiente box.
Despite this, it was the side from Argentina opened the scoring. Claudio Marangoni took advantage of Liverpool playing a high defensive line and played a lovely ball over the top to José Percudani who slotted the ball past the onrushing Grobbelaar.
The one-goal lead sparked coach, José Pastoriza, to drop all players behind the ball and invite Liverpool to attack them.
Whenever possible, Independiente would attempt to counter-attack. This plan worked a treat as Liverpool, who were the better team on the day, couldn't unlock the Argentine defence and suffered their second intercontinental final loss.
The Reds wouldn't feature in another intercontinental clash until 2005 where the format had changed to become the Club World Cup as we know it today. They had secured their place at the competition with a historic champions league win in Istanbul over AC Milan
The change in format meant Liverpool had to play a semi-final against Deportivo Saprissa of Costa Rica, which they won comfortably 3-0. This set a match up with the other semi-final victors, São Paulo.
Tasked with breaking the Tokoyo hoodoo back then was Rafael Benítez who included heroes of the night in Istanbul; Steven Gerrard, Xavi Alonso and Jamie Carragher in his starting line up to take on the Brazilian giants.
The Reds went into the game full of confidence as they had gone twelve matches without conceding a goal.
Liverpool started the match on the front foot creating several chances through Fernando Morientes and Luis Garcia, who both failed to convert. This sparked a short spell of pressure from Sao Paulo which saw them score through Mineiro.
Almost instantly after the goal, Garcia should have levelled the scores but saw his header crash off the crossbar.
Early in the second half, referee Benito Archundia did Liverpool no favours when a hideous tackle from Diego Lugano on Gerrard was punished with a yellow card instead of red.
Moments later Liverpool did manage to find a breakthrough thanks to a header from Garcia, but it was correctly ruled out for offside frustrating the Reds even more.
Sami Hyypia also put the ball in the net from an Alonso corner but the ball was judged to have gone out of play.
Liverpool continued to probe and put the Brazilians under pressure but they couldn't find a way past goalkeeper Rogério Ceni — who had one of the best game of his career.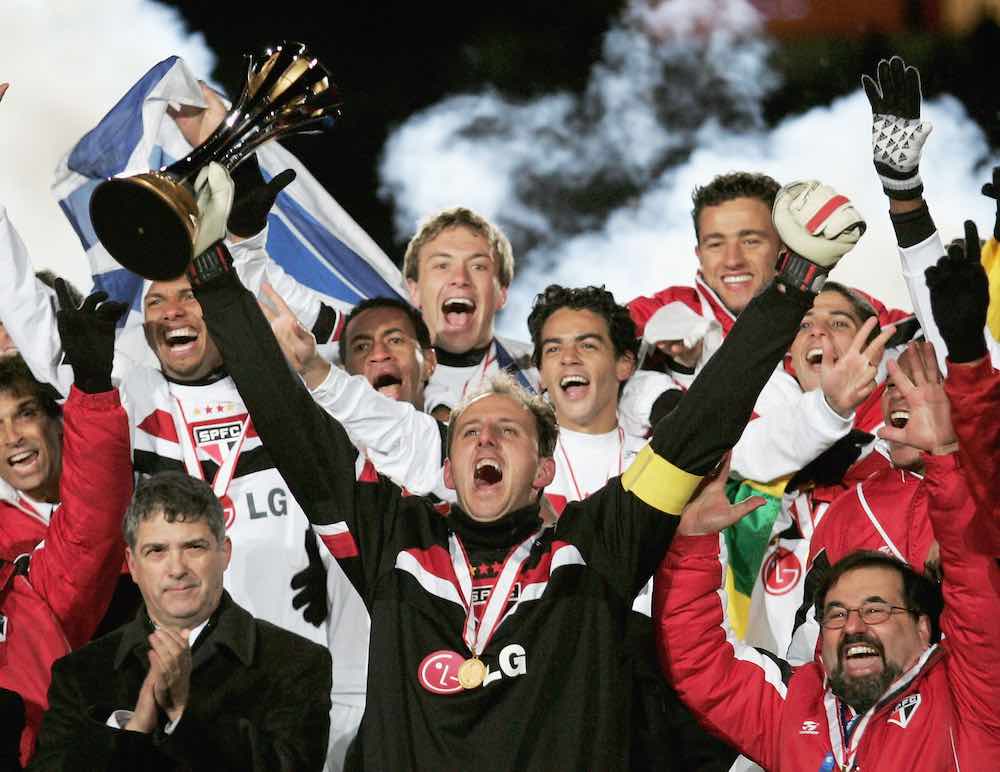 With a minute of normal time remaining, Liverpool thought they had pulled level through Florent Sinama Pongolle only for lady luck to shine on São Paulo as the linesmen had his flag up for offside in the build-up. It was a tight call.
Archundia brought proceedings to a close and match finished 1-0 to the Brazilians. The São Paulo players rushed to hug Ceni whose key saves played a pivotal role in denying Liverpool and ensuring his side became world champions.
Now Liverpool have another chance to finally win an intercontinental crown.
Flamengo stand in their way in what promises to be a real spectacle. Liverpool will be looking to lift the only trophy they are yet to win, but Jorge Jesus's side won't go down without a fight.
It's a battle between two teams who play the game in a similar style, with high pressing and high defensive lines, which is likely to lead to drama and excitement.