James Rowe spoke to Ipswich defender Luke Chambers exclusively for WFi. They discussed…
---
You signed for Ipswich Town in 2012. What have been your highlights with the club so far, and how are you enjoying the responsibility of being captain?
"My seven years here at Ipswich Town have gone by in a flash really. I am currently in my eighth season and I knew I was signing for a massive club when I left Nottingham Forest. I was also captain there.
"The first time I had the armband here was one of my fondest memories, and also meeting the whole community really.
"The location of the club makes it such a big club for everyone to support because there is nothing really close to the area, and obviously with the history of the club you know what you are getting involved with.
"The season where we made the play-offs and we had Daryl Murphy scoring 30 goals was probably the biggest highlight on my time here so far."
---
You have a lot of experience playing in the Championship. In your opinion what are the qualities needed in order to be successful in the division?
"I think first and foremost unless you have played in the Championship I do not think you can appreciate the athleticism of virtually every single player in the league. It is taken for granted that most people are big, strong, and quick, and that puts you on a better starting point.
"I think I have played the most games in the Championship since it's inception, so I believe you need consistency really. Yes you will have some really good games, but the poor games are few and far between, so if the manager can rely on you to play and he knows what he is going to get week in, week out.
"That is when you generally see people in the team fairly often. If you are going to play in the Championship you are going to have the technical quality and ability, but it is all about being able to replicate that day in day out, and in every game."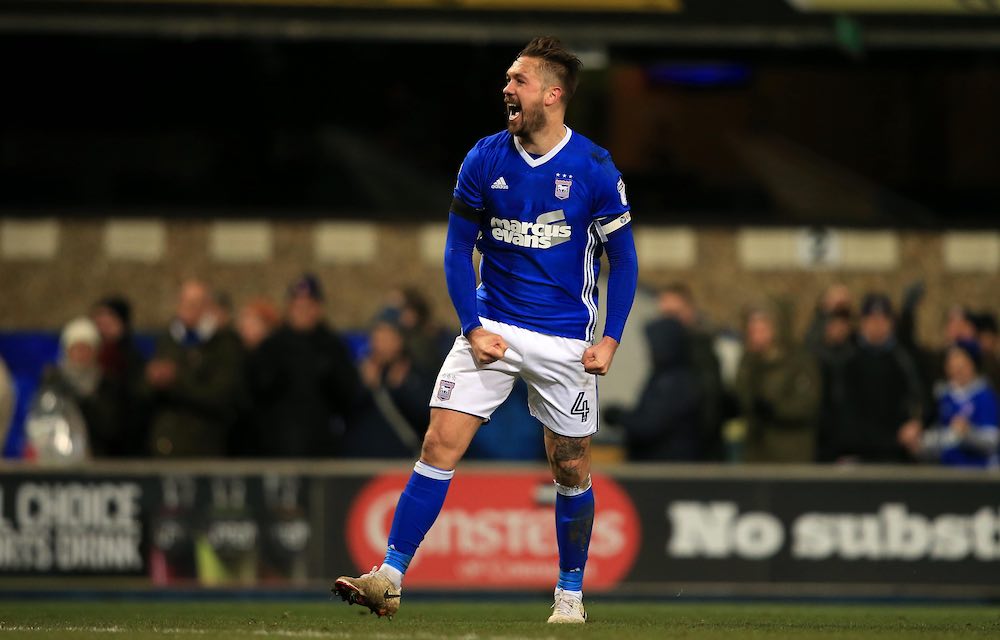 ---
My next question does indeed touch on your time at Nottingham Forest, where you spent five seasons. How do you look back on your time at the club, and do you have any particular highlights and special memories of your time there?
"Again being named captain was a big thing for me because Nottingham Forest is such a massive club. The fan base is incredible.
"The city of Nottingham is fantastic and it is all geared towards Nottingham Forest. In my last two seasons at the club we made the playoffs and some of the players in that squad have gone on to achieve tremendous things in the game.
"I think looking back since we all left the club, Nottingham Forest has not reached the playoffs in seven seasons, so that showed how good a group of players we had, and to this day we are all good friends who have regular contact and speak with one another.
"The season in which we made the Championship play-offs were, in particular, among the highlights of my time at the club.
"We almost made automatic promotion, had it not been for West Bromwich Albion and Newcastle United being there. I have some really good memories of my time at Nottingham Forest."
---
I can imagine with your experience at Championship level that you have come up against some difficult opponents throughout the years. Are there any that stand out for you?
"There are so many now. For me, over the last ten years the bottom ten of the Premier League are not too far away from the top six of the Championship.
"There is so much money involved now that to single one player out off the top of my head would be very difficult.
"You do not really get the opportunity to sit down and digest your opponents from the week before because the games come thick and fast. It is literally that you put one game to bed on a Saturday and you are already looking forward to the next one on Tuesday and the season goes so fast.
"The ability of every striker in the Championship is very high in terms of consistency too. Last season was tough for us but I think Tammy Abraham of Aston Villa was tremendous, and I think he will have a really good opportunity at Chelsea, especially with their new manager coming in who seems to want to play the young boys.
"The striker that has stood out for me the last couple of years is Neal Maupay, who has just transferred to Brighton & Hove Albion. He is a very good player so it will be interesting to see how they get on stepping up a level."
---
Could you say who are the managers who have played a key role in your development as a professional footballer?
"I think one of my early managers Colin Calderwood at Northampton Town. He had a tremendous playing career for Tottenham Hotspur and at international level for Scotland, and he came in as my manager, and as [a former] centre-half, when I was 17 years old.
"I spent three and a half years with him and then when he moved to Nottingham Forest he eventually took me there with him and he taught me a hell of a lot. Looking back he was the one person who really did take time out and work with me individually.
"We played Cambridge United a couple of weeks ago so it was really good to see him and catch up with him. He set me on the right path. He never got me too high or too low. He helped me to learn my craft at such a young age and I was fortunate to go on to play more than 200 games before I was 20 years old.
"It was a really good period of time where I managed to learn off someone who I respected so much and I feel had such good knowledge to pass onto me."
---
Finally Luke, I wanted to ask you about life after football. Would you like to go into coaching or management, and is there anything in particular that you would like to achieve?
"Yes, I think having been a captain for so long, and the way I am both on and off the pitch, I am no different.
"The lads know that I am always here to speak to them so it is something with my experience of over 700 games I would like to go into management, although I feel that is still quite a long way off.
"I had already prepared for that by getting my coaching badges and A-license. You never know what is around the corner.
"I want to play for as long as I can. I still feel like I am in my mid-twenties and my body feels good, but age is something that you have to overcome now.
"The way the players are looked after and the way we train these days, we are going to see the end of players finishing at 34 or 35.
"I believe that players will play for much longer and I think that we will be breaking a barrier in a year or two to actually show that you do not fall off a cliff and that there is no reason for that.
"I am looking forward to dispelling those rumors a little bit. I have real hunger to succeed again this season and to show everyone that at 33 I am far from finished.
"In the future, management is a road I would like to go down. I am learning a lot from current Ipswich manager Paul Lambert, and I have also learned a lot from some very good managers over the last 10 to 15 years, so I am in a fortunate position.
"But like I say, I want to play for as long as I can while I still enjoy it and my body allows me. I think that could still be a few years yet."