By Chris Smith.
When it was confirmed Josef Martinez had suffered a potentially season-ending ACL injury, many were quick to dismiss Atlanta United's chances of contending for titles in 2020.
After all, this is a ruthless attacking force with 90 goals in 103 appearances for the Five Stripes in all competitions, the spiritual leader of this team and an icon held in a level of esteem not often afforded to soccer players stateside.
Even Frank De Boer seemed worried during the build-up to Saturday's home opener against FC Cincinnati, highlighting Martinez's 'special' qualities and a need for others to step up in his absence.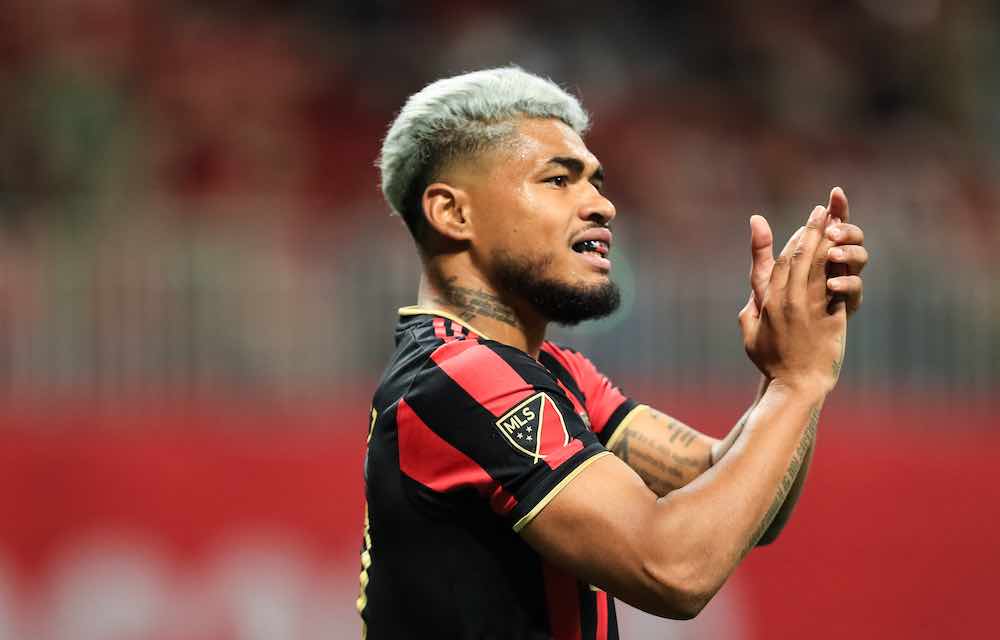 "Of course Josef brings something special in your team — his presence — and also for the opponent," he said.
"He's a special player. We don't have him, but other players have to step up. I have confidence that we can still have a great team without Josef, but other players have to score goals instead of him, because we're losing a lot of goals."
Team effort
Although it was against FC Cincinnati — undoubtedly the worst side in MLS last season — the early signs look extremely encouraging for the Josef-less Atlanta.
Despite Martinez watching on from the stands, the Five Stripes showed all of the tenacity and willingness to win that embodies the Venezuelan's style of play.
Atlanta pressed high, consistently and with real ferocity, allowing Cincy absolutely no space to breathe when on the ball in their own half. And when that press did yield possession, De Boer's men were quick to transition defence to attack, throwing numbers forward to overload the visitors.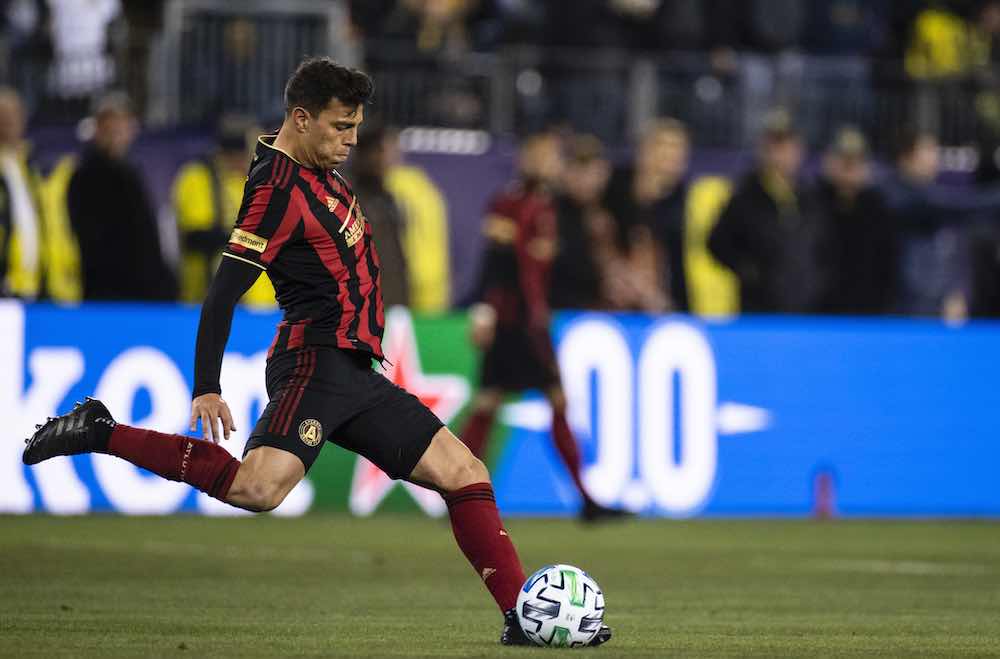 This was undoubtedly a team effort. Fernando Meza was a pitbull in defence but incredibly cool when playing out from the back, bravely breaking lines with his precision passing. Eric Remedi's work rate in midfield was incredible, with the Argentine popping up right across the pitch to keep Atlanta ticking with and without the ball. And Adam Jahn, although not seeing much possession himself, was intelligent with his movement, creating space for his more threatening teammates.
Filling the void
Team effort though it was, the focus was obviously on Atlanta's other two Designated Players: Gonzalo 'Pity' Martinez and Ezequiel Barco. Neither disappointed.
Pity Martinez has started 2020 in red-hot form, scoring two and assisting two during Atlanta's 4-1 aggregate win over Motagua in the Concacaf Champions League, while showing plenty of creative promise away at Nashville in MLS week one.
https://twitter.com/CJSmith91/status/1236458268442198016
On Saturday, Pity very much looked like a man out to prove a point. Time and again, the Argentina international cut through the Cincy defence like a knife through butter with some physics-defying through balls — his creativity was rewarded with another assist for Barco's opening goal in the 21st minute, racing behind the Cincy backline before squaring it across the six-yard box for his onrushing compatriot.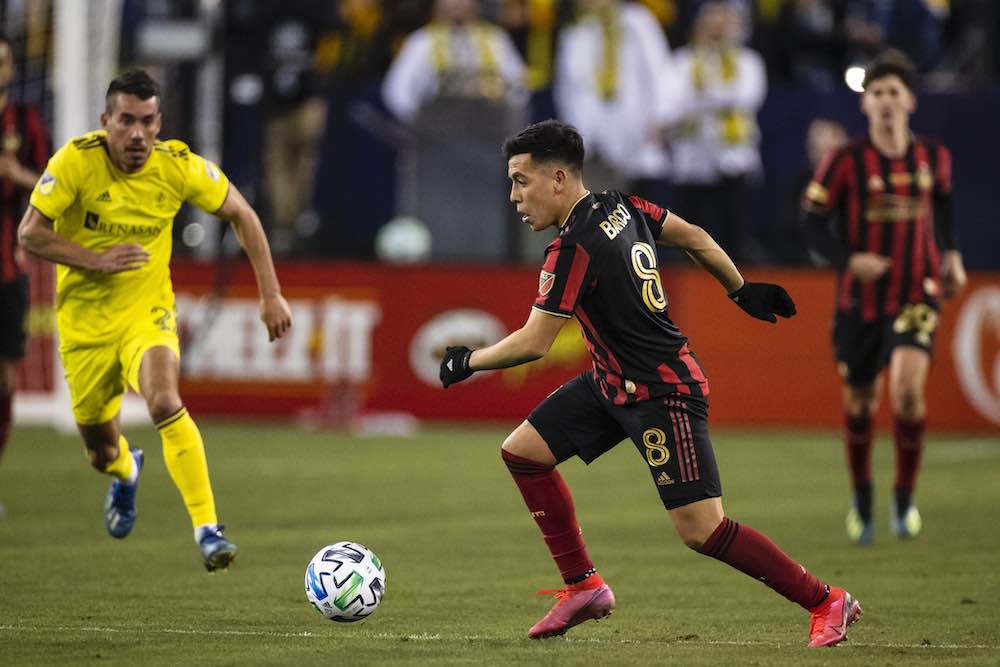 More than that, though, Pity seemed to channel his namesake's leadership qualities, chasing from the front and leading the Atlanta press, dropping deep to link play and popping up wherever his side needed him.
Shortly after the break, Barco took his chance to play provider, slipping through a clever pass to Emerson Hyndman who gladly netted his second goal of the season, giving Atlanta some much-needed breathing space.
Can Atlanta go for the duration?
Despite a highly impressive first hour, Atlanta didn't get it all their own way. Slowly but surely, Cincinnati worked their way back into this match, testing Brad Guzan with a few sighters before pulling one back with a swerving Yuya Kubo effort in the 65th minute. Shortly after, having put an incredible amount into the game, a visibly exhausted Pity Martinez was withdrawn to hand Matheus Rossetto his long-awaited debut.
https://twitter.com/MLS/status/1236465692423184384
Despite their ongoing misgivings at the back, Cincinnati are clearly much-improved from last season. During their opening day 3-2 defeat to New York Red Bulls, they pushed hard in the second half and could easily have left Harrison with a point on another day.
With that in mind, it should come as no surprise to see them chase the game and threaten as they did in Atlanta on Saturday.
That said, the drop-off in energy levels for the Five Stripes after half-time gives De Boer plenty to work on in training. Can he better refine his team's press to expend less energy? Can he drill them that little bit harder to increase their endurance?
An Atlanta United without Josef Martinez was never going to be perfect but on Saturday, at least in the first half, they showed more than enough to suggest they have both the structure and individual quality to remain a force at the top of MLS.