James Rowe spoke to East Stirlingshire midfielder Nicky Low for WFi. They discussed his move to East Stirlingshire, an enjoyable period in Northern Ireland with Derry City, and the coaches and family members who have played a big role in his career.
---
You signed for East Stirlingshire in the summer of 2019. How are you enjoying your time there so far and how would you describe the club?
"I am really enjoying my time at East Stirlingshire so far. It is a club that is very well run behind the scenes and we have a great bunch of boys in the changing room.
"East Stirlingshire is a great club and I went it a little bit blind as I did not know much about the club before signing for them, although there were players that I had known that had played for the club.
"I spoke to the manager Derek Ure and Andy Rodgers pre-season before signing for the club, and they spoke of the plans and ambitions they have. They sold the club to me and I have been looked after really well since signing."
---
You came through the youth setup at Aberdeen and went on to make first-team appearances for the club. How do you look back on your time there and do you have any highlights or memories?
"Yes, I am from Greenock which is a long way away from Aberdeen, but I knew that Aberdeen were a big club.
"My Granddad took me all over Scotland during my youth when playing football, and told me 'Aberdeen is a massive football club' and I have a lot to thank him for.
"I started in the youth academy when I was eight years old and I went on to captain the under 19's. At the time there was interest from Glasgow Rangers, as to whether I would be interested in playing for them and joining their youth setup.
"I spoke to my Granddad about it and he advised me that: 'to be honest you are better off at Aberdeen because you have more chance of getting first-team games, and Glasgow Rangers have money on players'.
"I made a great choice, in the end, to stay at Aberdeen because I went on to play for the first team and we won the Scottish League Cup in 2014. I played my part in that, scoring a penalty in the final against Inverness Caledonian Thistle, which was fantastic."
---
You played two seasons for Derry City in Northern Ireland. How do you look back on your time there?
"Yes I had two seasons at Derry City and that is the club where I enjoyed my football the most, to be honest. I absolutely loved it in Northern Ireland in terms of playing in the league which was a good standard and I was playing well.
"I also lived in Derry which was lovely and the people were really friendly and they really looked after me. I have very fond memories of my time at Derry City and Northern Ireland."
---
I can imagine with your experience at club level that you have played alongside some very good players. Could you say who are among the best players that you have played alongside so far in your career?
"Yes, I have been fortunate to play with some very good players through the years. Coming through the youth setup at Aberdeen the likes of Sone Aluko who was a winger who was on loan from Birmingham City and also played for Glasgow Rangers. He was a very skilful player from a very young age who always wanted the ball.
"Niall McGinn was also a great player who is very dangerous on the ball and Adam Rooney was a great goalscorer. An absolute goalscorer. Who is now playing for Salford City."
🚨 Football CFB with Nicky Low is now LIVE 🚨

DO NOT MISS THIS – Incredible stories on playing under Dick Campbell that will make you laugh out loud!! As well as what it's like to win cups in two countries 🏆

Listen here ➡️ https://t.co/QoH0tluwFC https://t.co/tdXofDE0s8

— Football CFB – Callum McFadden (@Football_CFB) February 27, 2020
---
I can imagine in your position as a midfielder that you have come up against some difficult opponents. Are there any that stand out for you?
"I have played against some very good players and I was lucky enough to play in the Europa League on numerous occasions for Aberdeen and Derry City.
"I remember playing against Villarreal at Pittodrie in the testimonial of Aberdeen player Darren Mackie and coming up against Santi Cazorla.
"The skill that he put on display was just unreal. His movement and quick feet were very impressive. He is not blessed with pace but he has a very clever brain. One minute you think that you have got him and then you take your eye off him for a second and he is five yards ahead of you.
"His feet were ridiculous. One time I went to tackle him and he just shifted the ball and I kicked him and all the Villarreal players crowded around me, but I did not mean it, his feet were just too quick.
"You remember those games because you are playing against such quality players."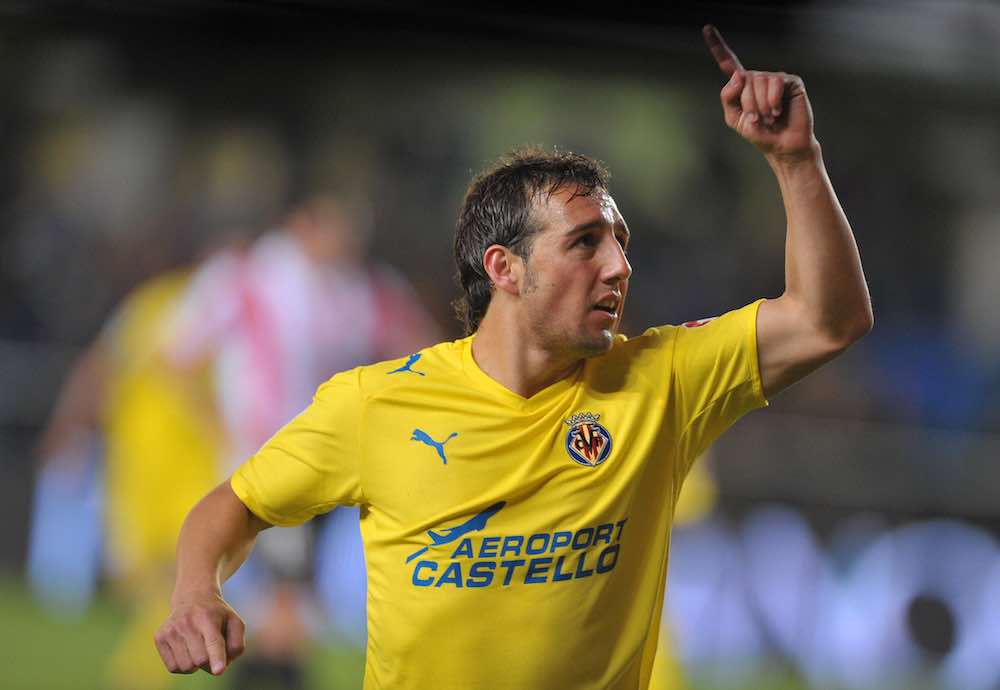 ---
Finally Nicky could you say who are the managers and coaches who have played a key role in your development as a professional footballer
"When I was a young boy, as I say I am from Greenock near Glasgow, and because Aberdeen is so far away there is a youth academy in Aberdeen for the boys that are based there, and there is also a Glasgow academy where the boys in and around Glasgow are based. We would train a few nights a week there because we were still too young to move up there.
"Aberdeen legend Peter Weir, who won a European Cup Winners Cup with them in 1983, came in to take over the academy at the time in Glasgow and I was thinking to myself: do I really want to play football and I am going to make it? He said to me: 'Nicky I think you have got a real chance of making it and you have good qualities. If you dedicate your life to football for the next six months to a year, I will make you improve and you will go full time as a professional footballer.'
"So I have to thank him a lot. I also got on really well with my youth team manager at Aberdeen, Neil Cooper, and he also helped me a lot.
"When I went on loan to Forfar Athletic when I was 17 years old and I encountered Dick Campbell as my manager. He is currently manager of Arbroath in the Scottish Championship, and he really helped me to develop.
"I like to get the ball down and pass and he was an old school manager but he was brilliant. He made me realize that I needed to grow very quickly in order to be a professional footballer."