By Jerry Mancini.
Football players throughout various leagues have established themselves in their team's starting 11 in different ways.
When Lazio acquired Patric from Barcelona in 2015, the club anticipated that the versatile player was going to become a valuable player for years to come, but since his arrival, his time with the club has been up and down.
Patric joined Barcelona's youth team at La Masia in 2008, aged 15, after spells with Murcia and Villarreal. The Spaniard started as a defensive midfielder, however, the B-team's coach and former Barcelona player, Eusebio Sacristan, converted him into a right-back.
On arriving at Lazio, Patric immediately trained with the first team and was included in the squad list for the 2015/16 season. In his first three seasons with the Biancocelesti he played a total of 51 times and in 20 of those matches, were starts in the Serie A.
In 2018 the right-back entered his fourth season with an expectation to be a starter. The season before, Lazio acquired Dusan Basta and Adam Marusic which made it hard for Patric to find playing time in the starting 11, but Marusic underperformed and Basta was no longer a part of Inzaghi's game plan due to his age.
This was the perfect opportunity for Patric, but once again the Spaniard failed to capitalize on his chances.
Playing in a total of 14 matches, the defender was used nine times as a starter in Serie A and once in the Europa League.
In his first four years with the Biancocelesti, the defender didn't live up to the club's expectations.
Before the start of the 2019/20 season, he had a tendency to display a poor attitude. A lack of confidence and effort was shown when he had a bad game. He had little impact to change a game or support his teammates. This was also evident when Lazio played Sevilla in the second leg of the last 32 Europa League games last season. He was subbed off in the second half and decided to walk down the tunnel instead of joining his teammates on the bench.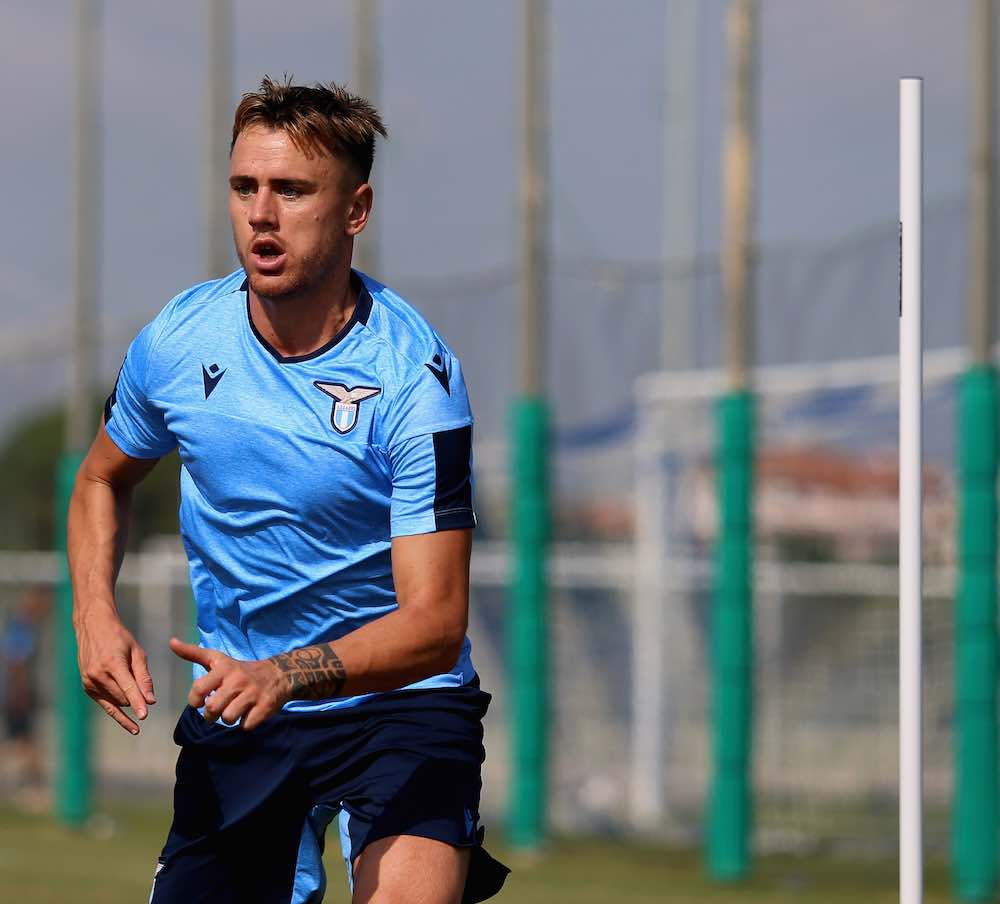 Patric has shown better form this season and seems to have matured, as his attitude has been much better.
He has earned Simone Inzaghi's trust and has been used as a starter in eight of ten matches this season in Serie A, and came off the bench as a substitute in the Europa League.
He has offered Lazio something different in defence compared to Francesco Acerbi or Luis Felipe. The Spaniard holds an impressive record with Lazio this season, as when he's been in the line-up, they have lost just once in their ten Serie A matches.
"Patric sets, pushes, and is the best defender in the squad on a technical level," said Sky Sports journalist Matteo Petrucci.
"He was not born a defender, so he had to undergo an evolution in his career. It is becoming an important tactical weapon, allowing Lazio to build from the back.
"We have seen against Lecce, with Acerbi at left centre-back, how important that role is. Then he also goes up to act as an added playmaker, obviously without the same quality of Luis Alberto or Joaquin Correa, and brings the defence to four.
"Patric has received a lot of criticism, but now he is the classic player who, when you call him, is ready."
The defender has been a reliable player in the defence for Inzaghi this season. While he's not known for scoring, he has provided motivation and energy for the squad as he did when they were trailing 0-3 against Atalanta.
In the matches he's played, he has shown to be a dependable defender as in their match against Sassuolo where he made a timely key block to prevent Lazio from losing.
His positioning has improved this season and he understands where he needs to be. This is very encouraging, as much was expected when he arrived from Barcelona.
Patric has had a tough time since his arrival with the club, but it seems he has finally matured and is becoming the player Lazio had envisioned he would, even in a slightly different position they had originally planned for him.
He has earned the respect of his coach and players and, perhaps most importantly, the respect of the Lazio fans.