Jerry Mancini spoke to Paraguayan-American football journalist Roberto Rojas about Newcastle United's Paraguayan attacking midfielder, Miguel Almiron. They discussed Almiron's career from starting out in Paraguay to joining Newcastle United, and everything in between.
---
Roberto, you've had the privilege of watching Miguel Almiron play out his career from the beginning. What was he like earlier in the early days, and what do you make of his progress?
"I first saw Almiron during the South American Youth Championships — the qualifiers for the U20 World Cup.
"Paraguay eventually qualified for that World Cup, finishing runners up in the competition. Given the fact that he's also played for his boyhood club and the team I also support, Cerro Porteno in Paraguay, I was able to see him from the start and he really looked like a decent talent.
"He really had that kind of desire and grit. He was really fast and I think he was very silky in a way. He wasn't the strongest midfielder out there but he was very talented. He had a really good brain and was able to go forward with many chances that he could provide, or even score goals himself.
"Having been able to see him in the beginning was really something good to see, and given that Paraguay has always been able to produce some talent like that, I didn't expect him to hit the path that he would eventually take in his later career.
"Being able to see from the start, that kind of ambition that he had when he was a teenager, proved that he was destined for many great things."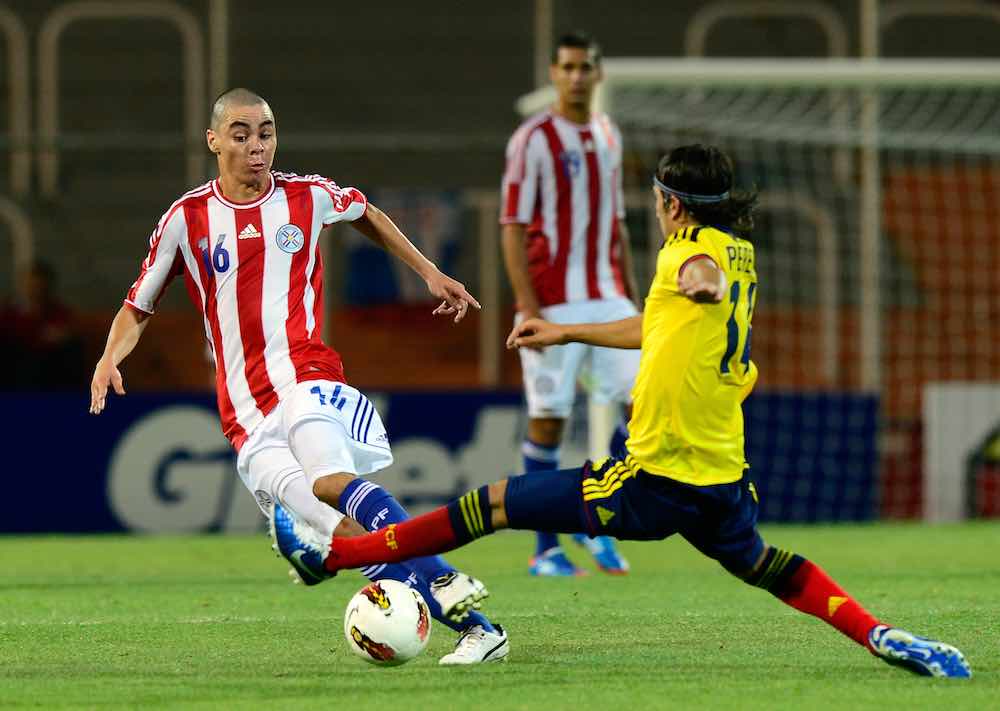 ---
How would you describe Almiron as a player?
"The best way to describe him would probably be as a No. 10, as a central attacking midfielder. He's someone who can run from deep in on goal, and is also able to make assists. He's a really determined player, and this can help really demonstrate his talent, creativity, pace ,and his intelligence on the pitch.
"He's been able to be productive on the wing where he is able to beat his marker and go from deep and try to create or to score as well, as we've seen in previously in his career.
"That's the best way to really describe the overall player Miguel Almiron is."
---
When Almiron was signed by Atlanta United as a Young Designated Player in December 2016, what were your thoughts on him moving to a Major League Soccer club?
"We have to go back to when he left Cerro Porteno to go to Lanus in Argentina, where he was able to be successful in such a way that he won the league title there.
"That moment was also very significant because Lanus is a team from a city of a few thousand people [and were] able to beat juggernauts such as River Plate, Boca Junior, Racing, Independiente and those other clubs.
"To win a first division title, and to also score in the final against San Lorenzo, really proved his value and how important he was, even at the young age of 22.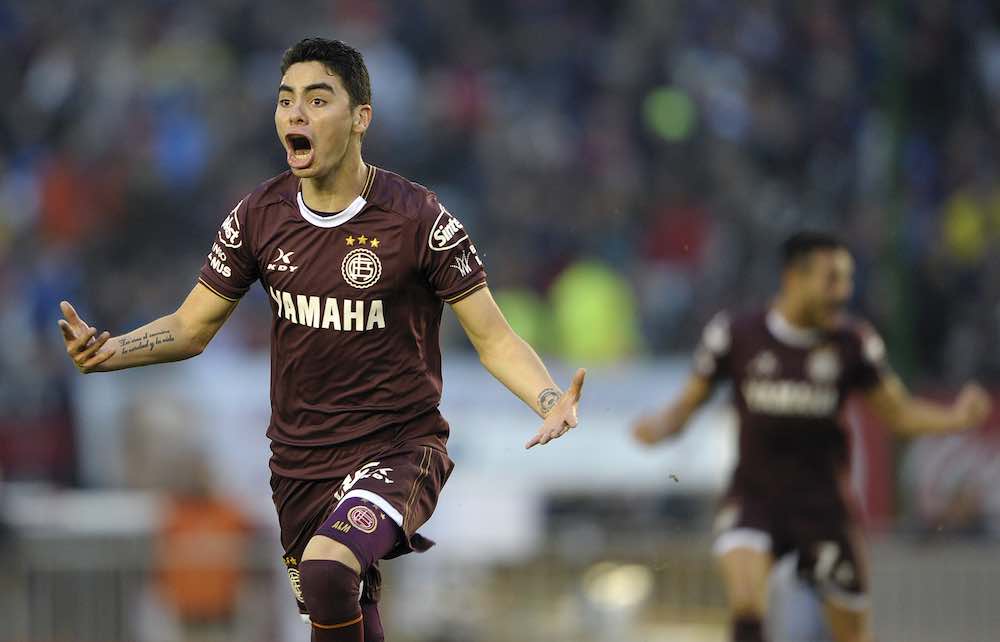 "When he did to go MLS, coming into this new franchise that was made by Arthur Blank, the owner of the [Atlanta] Falcons, it seemed an ambitious team because it was kind of different from the other MLS teams, who were trying to get names that were big in Europe — your Frank Lampards, Steven Gerrards, David Villas, that kind of thing.
"I think what Atlanta United was so smart about, is that they were able to get an ambitious coach. They got, firstly, [Gerardo] Tata Martino, formerly of Argentina, Barcelona and many other international teams and clubs.
"They also got these young players from Argentina and Paraguay, and [Venezuelan] Josef Martinez as well, who was a young striker coming off an inconsistent career over in Europe. He comes to Atlanta United and it worked out well."
"It really was something when Almiron came in. He came via the recommendation of Tata Martino, who has a big reputation in Paraguay because he was the national team manager for many years, and brought Paraguay to their first-ever quarter-finals appearance in a World Cup, back in 2010.
"He's admired throughout the country and, from that recommendation, Almiron didn't think twice and he ended up going to Atlanta United.
"There was a bit of scepticism because I think the perception at the time, at least over in Paraguay, was why would someone like Almiron who is young and destined for great things, go to MLS?
"I think that there was a fear that he would not turn out well because of the competition and the calibre of players that are out there. It definitely proved a lot of people wrong."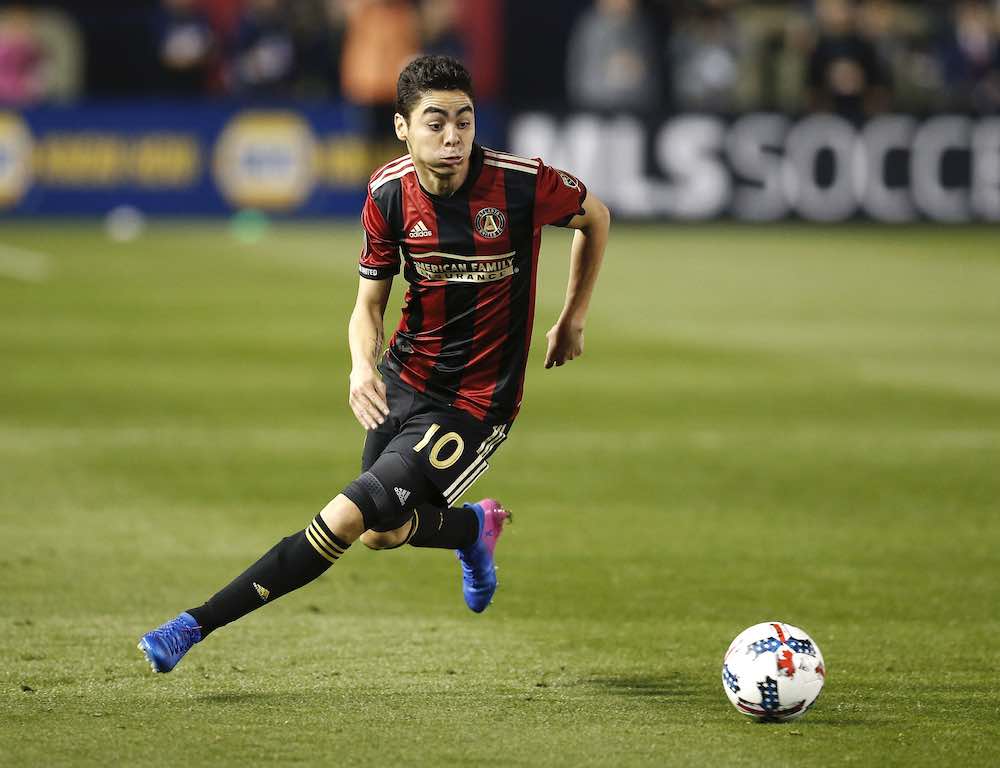 ---
How would you describe his time with Atalanta United overall?
"His time in Atlanta was probably the best that's he's had in his career so far. He was so vital in a team that was created in a span of just two years.
"For him to have that kind of partnership with Josef Martinez, who scored many goals and, at the time, broke the season scoring record, I think Almiron was very creative and very influential in that, and influential on the team.
"For a team in MLS to win silverware in only their second year, is remarkable.
"The talent he was able to show, and to become one of the best players, not in just Atlanta, but in the entire league itself, opened eyes all across the world.
"When that Newcastle deal came it seemed like the right occasion, although many Atlanta United fans were sad to see him go because he had really grown into a fan favourite. Be it his heart, his grit or even his smile that seems very contagious for many fans and all of Atlanta United.
"I think he's always gained the respect and, even as we talk in 2020, two years since he left Atalanta United, I think he's had an impact on the team and all of Atlanta sports."
---
How would you describe his time with Newcastle United since arriving? Do you think he's done well in his two years with the Magpies?
"I think his time over there in Newcastle has definitely had its ups and downs. When he first came in off the recommendation of Rafa Benitez, who obviously has a lot of respect not just in England but across the entire world because of his résumé, he saw the talent that was there and was able to snap him up.
"There were doubts because of previous transfers coming from MLS not being able to hit their stride at other clubs. Almiron was different because he already had the experience of playing in two South American leagues before making that jump to MLS. So he definitely had that talent and potential of being a great player.
"Going into the first start of the season, under Rafa Benitez, he definitely did well. Although he didn't score, Newcastle was in a relegation fight, and he comes in and really becomes a vital part of turning around the team to help them win games and avoid relegation.
"He was vital playing on that wing and helping players such as Ayoze Perez and Salomon Rondon score and turn the team around.
"I don't want to say he was the main factor because there were more players on the pitch who were able to help, but he was definitely one of the vital factors.
"In his second season, it was a bit different, at least at the start. Rafa Benitez ended up leaving because he was not getting along with the owner Mike Ashley, and Steve Bruce came in with a new vision, a new system, and new players that he brought in.
"Almiron was shifted to the left when he first started, but when Steve Bruce came, he moved him to the right. There was a lot of criticism at the time because, even though the team wasn't doing well, Almiron wasn't scoring and he'd gone almost entire a year since scoring.
"Obviously, it turned out well, he was shifted into more central role, something that he's been more suited to in his career, and more to the left as well. He's been able to be more consistent and he scored his first goal against Crystal Palace, just a few days before Christmas in 2019.
"This year he's scored vital goals in the FA Cup, and he scored in the Premier League again. He's the top scorer in the Newcastle team right now.
"He hasn't been the best that he can be but, in the turnaround that he's made and with that never-give-up attitude, I think he's done very well over there in Newcastle."