By Jerry Mancini.
Sergej Milinkovic-Savic and Luis Alberto have been teammates at Lazio for the past three seasons. In 2017/18, the midfielders had career-highlight years. Milinkovic-Savic recorded 12 goals and three assists, while Alberto had 11 goals and 14 assists.
That season, Simone Inzaghi's squad was finding the back of the net in most games and it was one of the best seasons the team had in a long time when it came to attacking output.
In 2018/19, the offense derailed and became non-existent, and Lazio generally failed to find the back of the net. During that season, Milinkovic-Savic tallied four goals and one assist while Alberto recorded five goals and two assists. The two midfielders went from having a career-year to a downhill season. Achieving similar results to the previous year is not easy.
After the 2018/19 season concluded, transfer rumours and reports constantly had Milinkovic-Savic and Alberto linked with a move away to club's including as Sevilla, Paris Saint-Germain, Juventus and Manchester United. The value of the pair had dropped due to poor performances that previous season, and some teams were looking to take advantage of this in the transfer market.
Though both are classed as midfielders, each has a different style to their game and bring different things to the team.
When Lazio lose control of a game, Milinkovic-Savic has the ability to help regain it, slow down the tempo and allow the team to recompose themselves.
He's very good on both sides of the ball. Defensively he is able to make sure the opposition have little space in which to work, while he displayed one of his attacking strengths in December 2018 with a beautiful, powerful strike from distance against Torino.
His ball control is really good which allows him to get by the defender in one-on-one situations. Without the ball, his physicality allows him to win duels more often than not. When inside the box he's very good at winning second balls thanks to his athleticism and long reach.
Alberto, on the other hand, has a much different style to his teammate. The Spaniard is a free kick and set play specialist. Corner kicks have been designated to Alberto as he has the technique to send the ball into the right areas.
When the ball is at his feet, he possesses great dribbling ability coupled with a neat first touch, and he's also able to bring the ball down with his chest smoothly, and with apparent ease.
An ability to pick a pass is one of his biggest assets as he's able to move the ball around the pitch in a composed manner, and finds his teammate in stride. It allows him to move the team forward in transition, aiding swift counterattacks.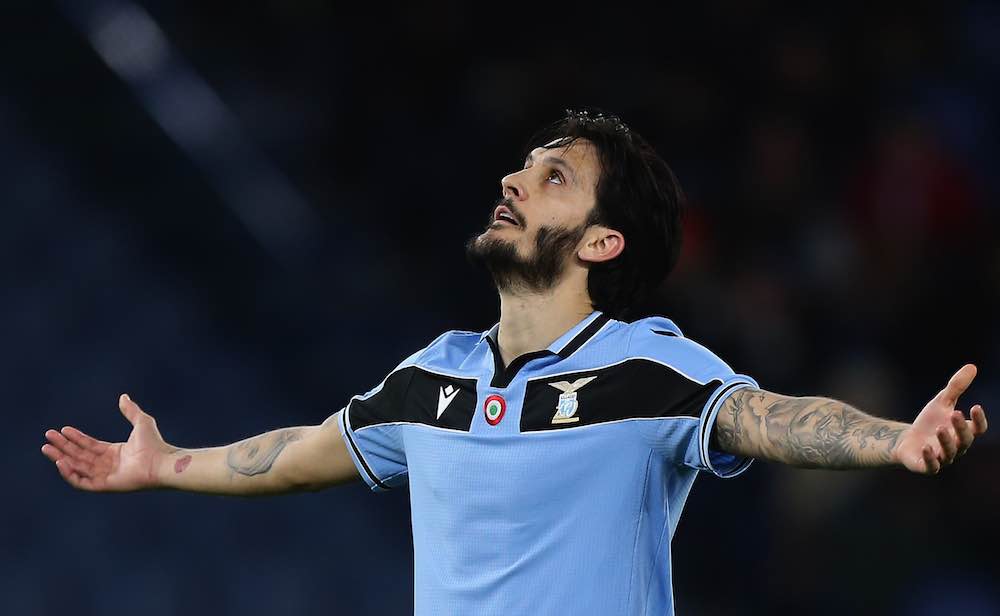 Every player has their strengths and weaknesses, and both can lose the ball in certain circumstance which don't suit their strengths. Both players have shown they can let emotions get the best of them, which, given their pivotal roles, can lead to their team losing control of the game.
The fitness level for each player has also been an area of concern as injuries has hampered the midfielders last season.
At 27 Alberto is in his prime, while at 25 Milinkovic-Savic is just approaching his and, potentially, still has room to improve.
The Serbian's contract could be a concern for Lazio as his wages in the long-term could be an issue, whereas Alberto's contract is less and is more affordable. Milinkovic-Savic is Lazio's highest paid player, along with Ciro Immobile.
This leads will be one of the reasons Milinkovic-Savic has a higher market value than Alberto, but neither player was sold this season and have gone on to show how important they are to the club.
Milinkovic-Savic has stepped up in key matches against Juventus and Inter Milan, scoring winning goals. Alberto leads the league in assists with 11 and has shown great chemistry with Immobile, and has been a major factor in the Italian's success this season.
Simone Inzaghi was able to keep both players this summer, and this was a great decision by the club.
"There are great expectations around Sergej," said Inzaghi. "I ask him for a lot of quantity as well as quality. He has to work for the team and, I'll be honest, he has never complained about that.
"He is a very important player for us and does so much both in attack and defence."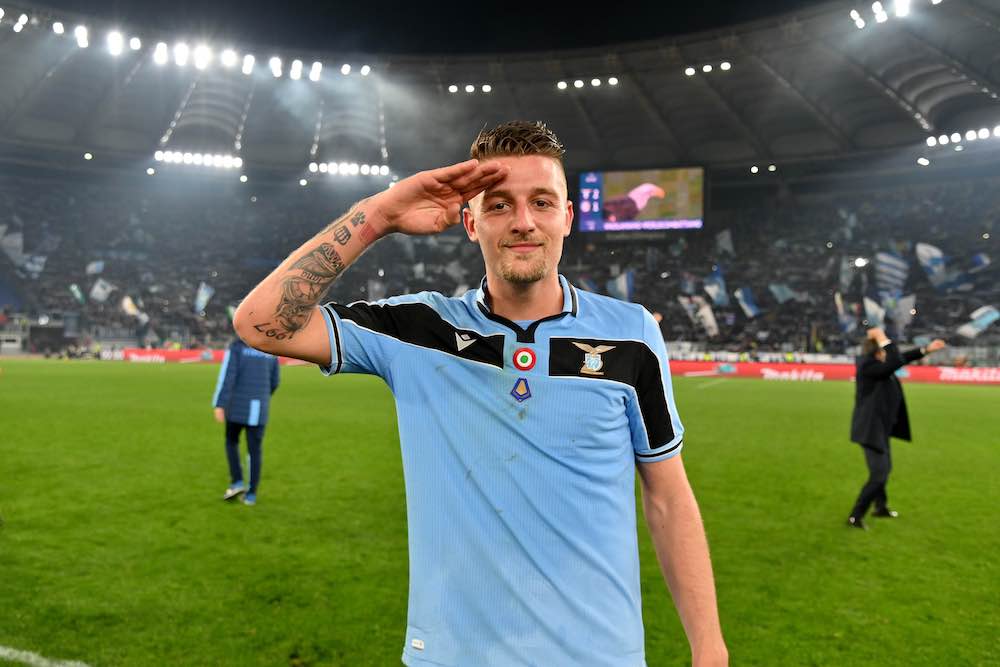 As for Alberto, Inzaghi has expected more from the Spaniard this season and has responded well.
"[Inzaghi] has given me more freedom and space this season, he wants me to be more of a protagonist and for now I am doing well and so are the team," Alberto told Marca.
"It's only this year that I am playing at a very high level. I have taken more shots, feel very good and I am also taking on more responsibility."
While the speculation of selling Milinkovic-Savic seems to never die down, keeping both players has been a major factor in the team's success this year as the two players have built chemistry.
Although Milinkovic-Savic would seem to be the logical choice, the market may dictate otherwise. Both players contributed to Lazio in their own ways because, without either, Lazio would not have won a Coppa Italia this past season.